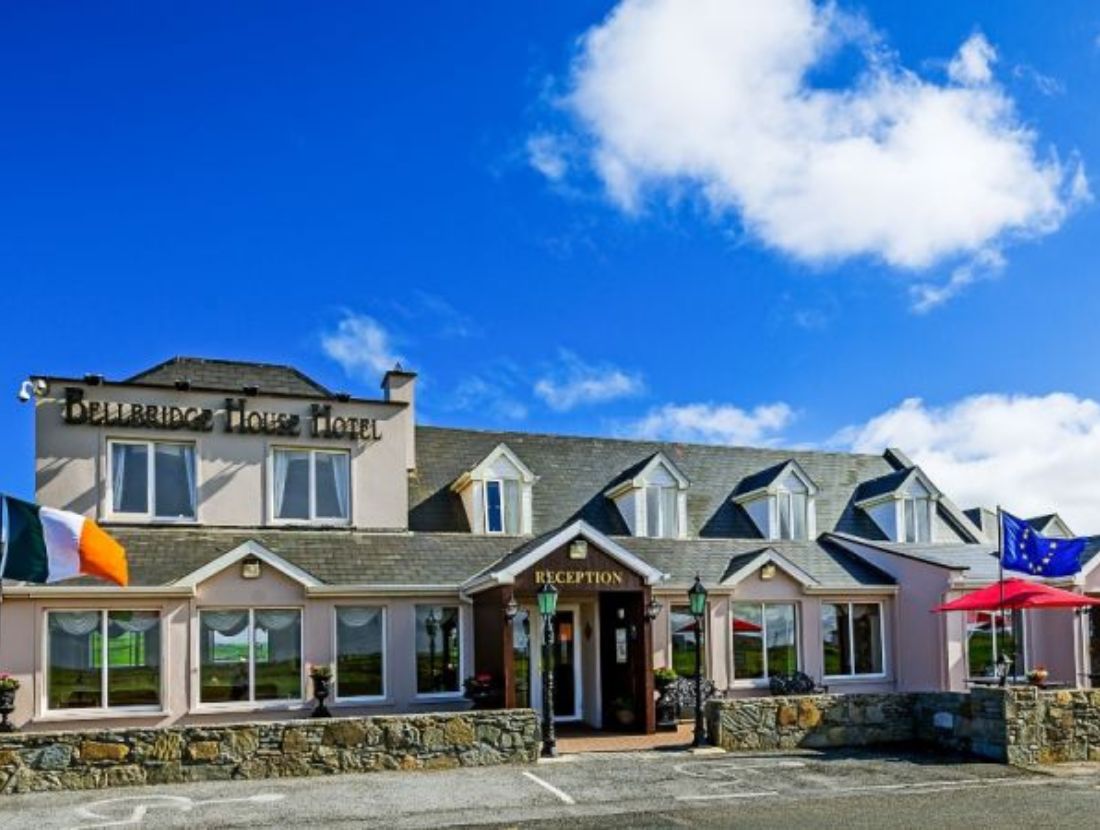 The perfect time to visit the Bellbridge House Hotel is anytime! Just step outside the front door, and you are mere steps away from the great Atlantic Ocean.
The Bellbridge House Hotel is a family-run hotel situated on the highly desired West Clare coast, close to all the major attractions and activities that Clare has to offer.
Expect the traditional West Clare welcome and friendliness, the vibrancy of the ocean and Spanish Point beach, the wild coastal scenery, and the beautiful, rugged landscapes. For Golf lovers, if you listen carefully, you might hear the amazing sound of a tee-off at the Spanish Point Golf Course, a 5-minute walk away.
It is ideal for a casual holiday or a corporate stay, combining quality accommodation with a high level of service. At the Bellbridge House Hotel, you can have the perfect time at any time of the year!
Food and drink:
Their cosy bar and bistro are open to the public.
Good to Know
There is a large car park adjacent to the hotel and free WiFi.