East Clare Highlights
Enjoy breaks by the lakes
East Clare preserves the best of everything in a fresh, visitor-friendly environment. The area is dotted with almost 40 lakes and boasts magnificent Lough Derg and the River Shannon Waterway. Here are some of its highlights…
Experience the amazing Lough Derg
The River Shannon's largest lake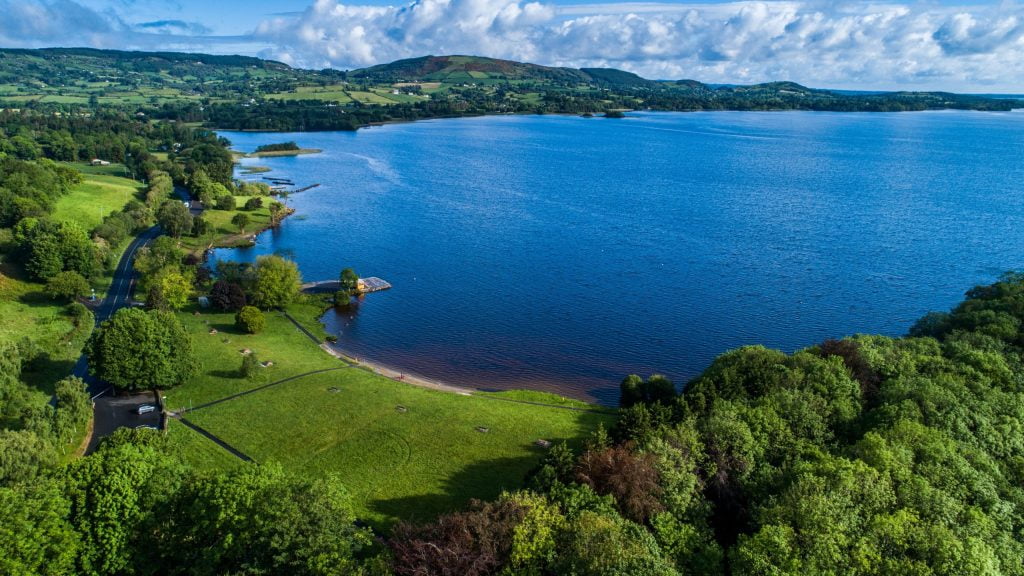 Lough Derg is the River Shannon's largest lake. It is over 40 km in length and is 12 km at its widest point. The Lake provides an opportunity to experience wonderful on-water and water-side trails and exhilarating activities. You can enjoy sailing, windsurfing, canoeing, kayaking, paddle-boarding and quality fishing. The area also has two of Ireland's few blue-flag inland beaches at Ballycuggeran (Killaloe) and Mountshannon. Both have excellent water-side picnic facilities and Ballycuggeran includes an Aqua Park.
If you like walking, you will love the area. There are several signposted trail and loop walks taking in rivers, lakes, and woodlands.
Take a boat trip to Inis Cealtra (Holy Island)
the sense of history there is spine tingling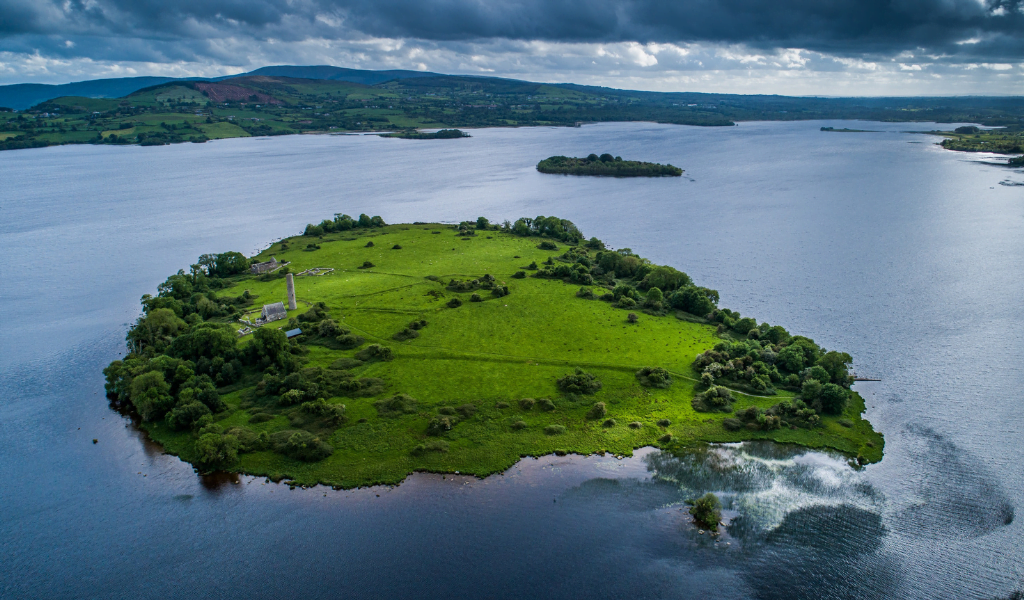 Inis Cealtra (Holy Island), on Lough Derg in East Clare, is one of the most famous monastic sites in Ireland. The island includes a well preserved round tower, the ruins of six churches, three cemeteries, bullaun stones, grave slabs, a holy well, and a bargaining stone.
The Island is chiefly associated with St Caiman who died in 653 AD. During his time Holy Island was a great centre of learning. It remained in active occupation until the 13th century despite numerous attacks from Norse raiders and others.
Holy Island is a very special place, and the sense of history there is palpable. There are boat trips available to the island from Mountshannon.
Explore our history
Enjoy adventures through time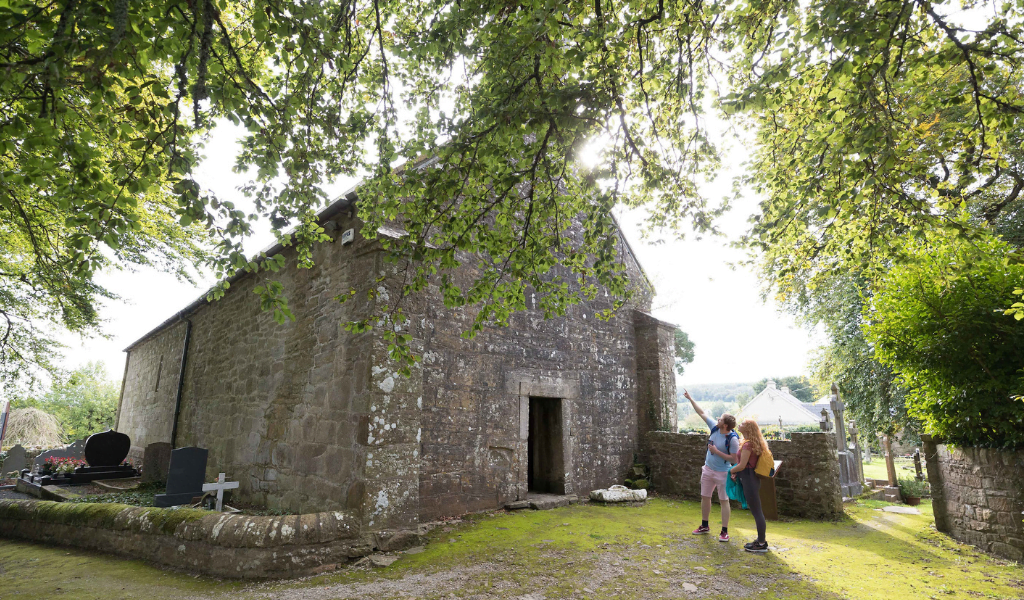 Relics of Ireland's ancient and turbulent past dot the East Clare landscape. Monastic settlements, cathedrals, and monuments are all there to be explored. They help bring to life centuries of history that shaped us as a people.
There are too many historical locations to feature here. However, worthy of special mention are Holy Island (Inis Cealtra), an early Christian medieval monastic site accessible by boat tours from Mountshannon; St Flannan's Cathedral and Oratory, Killaloe, which dates back to the 11th century; and St Cronan's 10th Church – the oldest church in continuous use in Ireland with connections to Brian Ború, the 11th century High King of Ireland. Brian was raised near Killaloe and was one of the most influential and colourful figures in Irish History. He was High King of Ireland from 1002 to 1014AD – and killed during the battle of Clontarf.
Walk by rivers and lakes
Enjoy pure fresh air and amazing views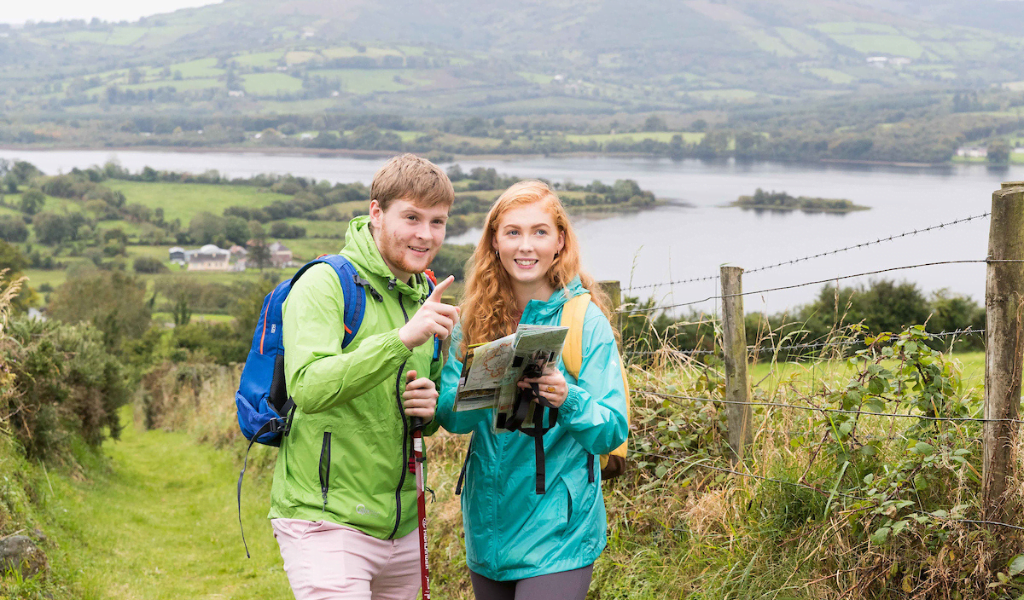 East Clare is set in some of Ireland's most beautiful countryside. This is stimulating walking country, and there are a whole series of loops, routes, and trails, many bringing the lakes into clear view.
You can choose to take a leisurely stroll by the lake, amble through forests, or enjoy a short, looped hill walk, breathing in the pure fresh air and experiencing some spectacular views.
For the serious walker, there are several challenging hill and mountain walks and two major trail routes. The East Clare Way is a 180 km loop walk, broken into several 20 to 30 km walks, while the Lough Derg Way is a 64 km route, which begins in Limerick City, with much of it along canal and riverside paths.
A world of water activities
Enjoy exhilarating activities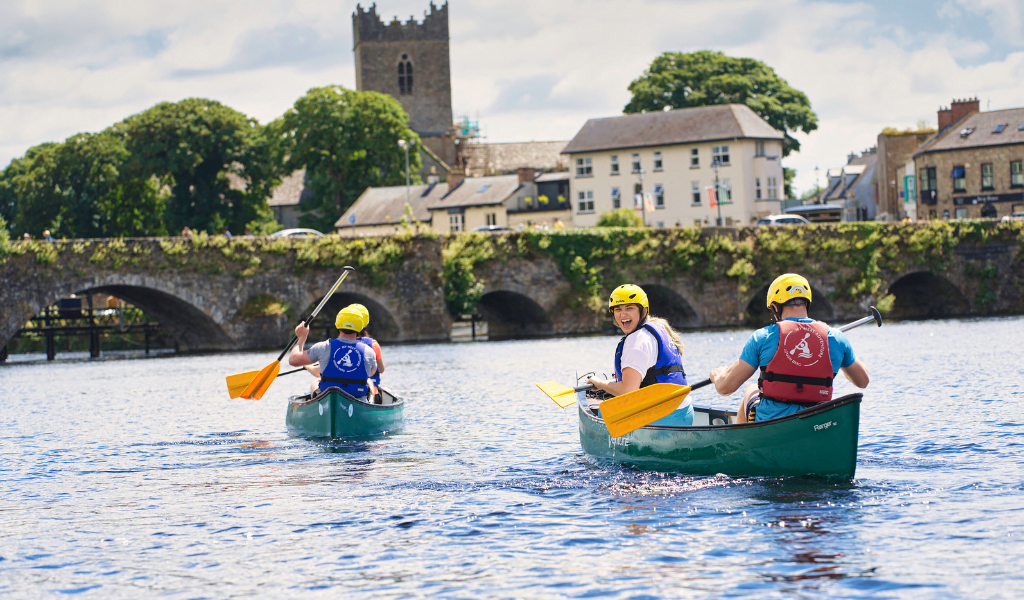 Visitors to East Clare are always pleasantly surprised by the diversity of water activities on offer, and the ease of access to them.
Lough Derg, with its non-tidal, is the ideal place for beginners as well as experts  to experience on-the-water activities including paddleboarding, canoeing, kayaking, windsurfing, and sailing.
Beginners can avail of training courses and lessons, while the more experienced can simply take to the lake and enjoy it vast expanse and the possibilities for exploration.
My Next Adventure provide a range of kayaking tours from Killaloe to suit everyone, including those who have no experience. Their expert guides are always on hand to keep you safe. Derg Isle Adventure Centre provide access to Clare's inland waterways for kayaking, paddleboarding, canoeing, and boat hire. In addition, their activity centre offers archery, climbing wall, an obstacle course and a zipline. UL Sport Adventure Centre near Killaloe is one of Ireland's leading adventure sport centres. They provide a range of activities for schools, teams, corporate days out, summer camps, and family groups. Their options include kayaking, canoeing, sailing, paddleboarding, walking, orienteering, high ropes and more.
Go fishing in East Clare
40 lakes – an Angler's Paradise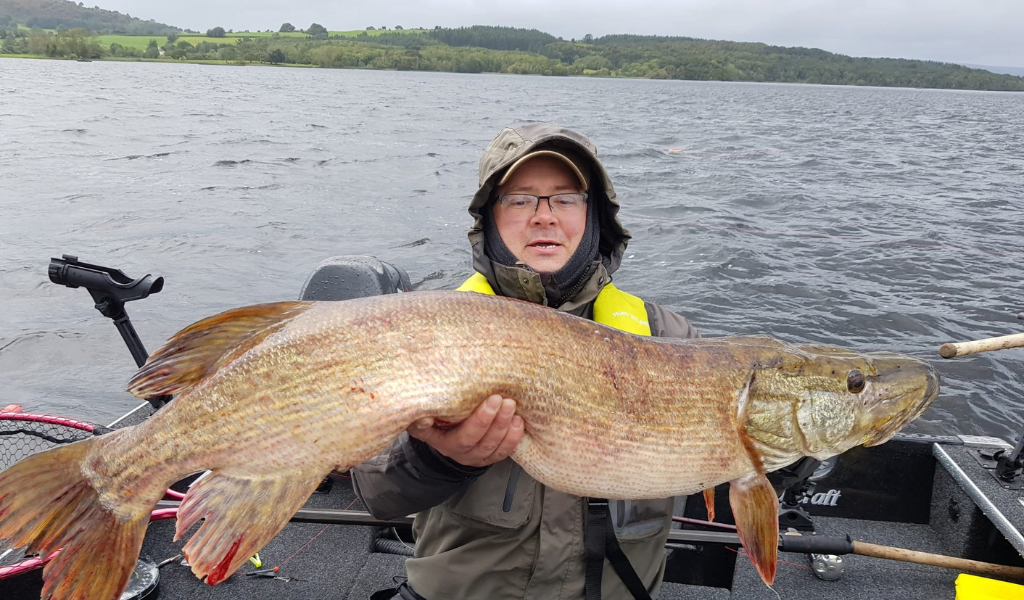 East Clare Lakelands is excellent for fishing. It includes Lough Derg, the River Shannon's largest lake, among its 40 lakes, and all are set in beautiful countryside.
There are abundant stocks of pike, bream, tench, rudd, roach, perch and hybrids in most waters around East Clare, while wild brown trout fishing is available in Lough Derg and in some of the remote hillside lakes. Most waters are very accessible with car parking close by, and purpose-built fishing stands have been erected on some lakes to provide greater ease of access and more comfortable fishing.
Eats and treats
Savour fine food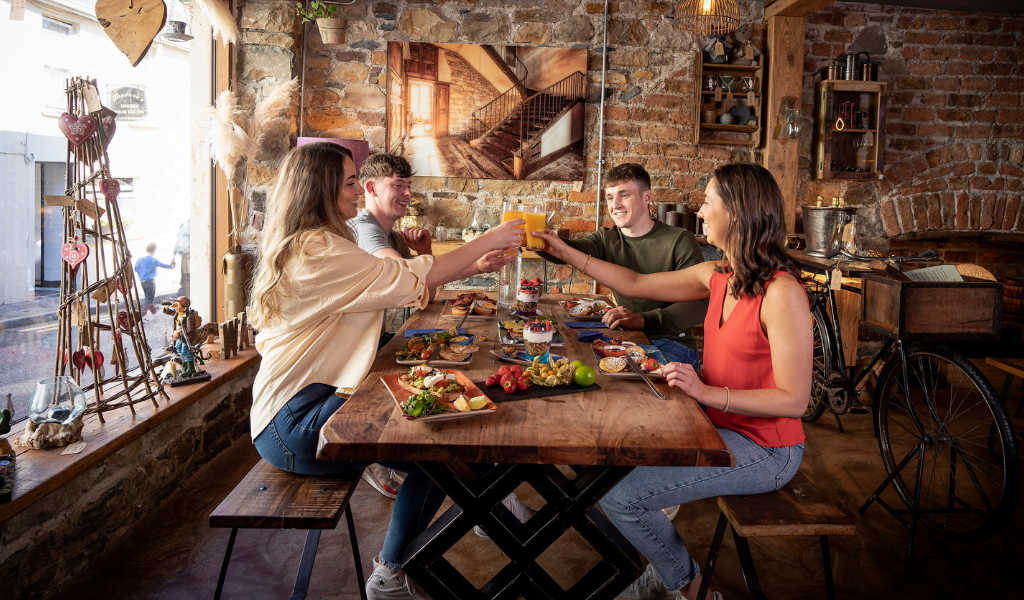 Dining in East Clare is a pleasurable experience which also affords an ideal opportunity to meet and chat with local people. Various eating establishments – from hotel dining rooms and intimate restaurants to cafés and atmospheric pubs – offer excellent cuisine, with an emphasis on local foods and specialities. Check out dining here, and filter by "East Clare".
Pretty towns and villages
By river, lake and mountain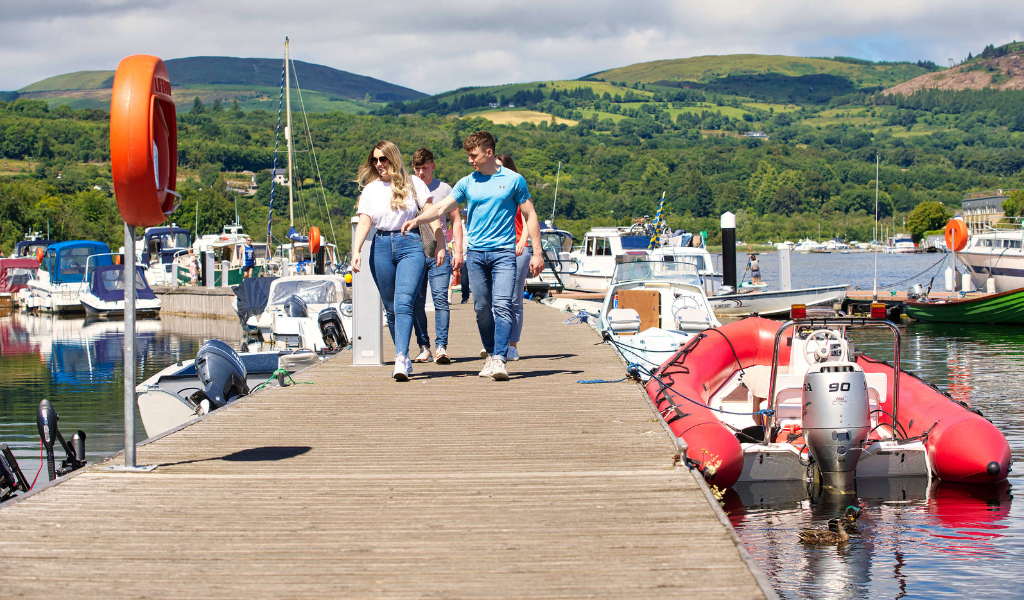 East Clare is full of towns and villages of great character.
The twin towns of Killaloe in County Clare and Ballina in County Tipperary are amongst Ireland's most picturesque settings on the banks of the River Shannon – where the River resumes its course out of Lough Derg towards its Estuary. An ancient 13-arched stone bridge joins the two towns. Killaloe is a designated Heritage Town and was the birthplace of Brian Boru, High King of Ireland. This was his place of rule from 1002 to 1014. Saint Flannan's Cathedral, which dates back to the 11th century, is located here. Both towns provide excellent restaurants, cafés, pubs, craft shops, and a market. Ballycuggaran, just outside Killaloe, is renowned for its Blue Flag beach and its range of water activities
Mountshannon, County Clare, is an attractive lakeside village and offers many amenities to visitors, including a Blue Flag beach. Take a boat trip from here to Holy Island – one of Ireland's most famous historical and ecclesiastical sites.
Other villages worth visiting include Tuamgraney, Scariff, Feakle, Tulla and Whitegate. You can see a full list of towns and villages here.