Embark on a guided kayaking adventure with My Next Adventure
Kayaking/Canoeing
Cool For Kids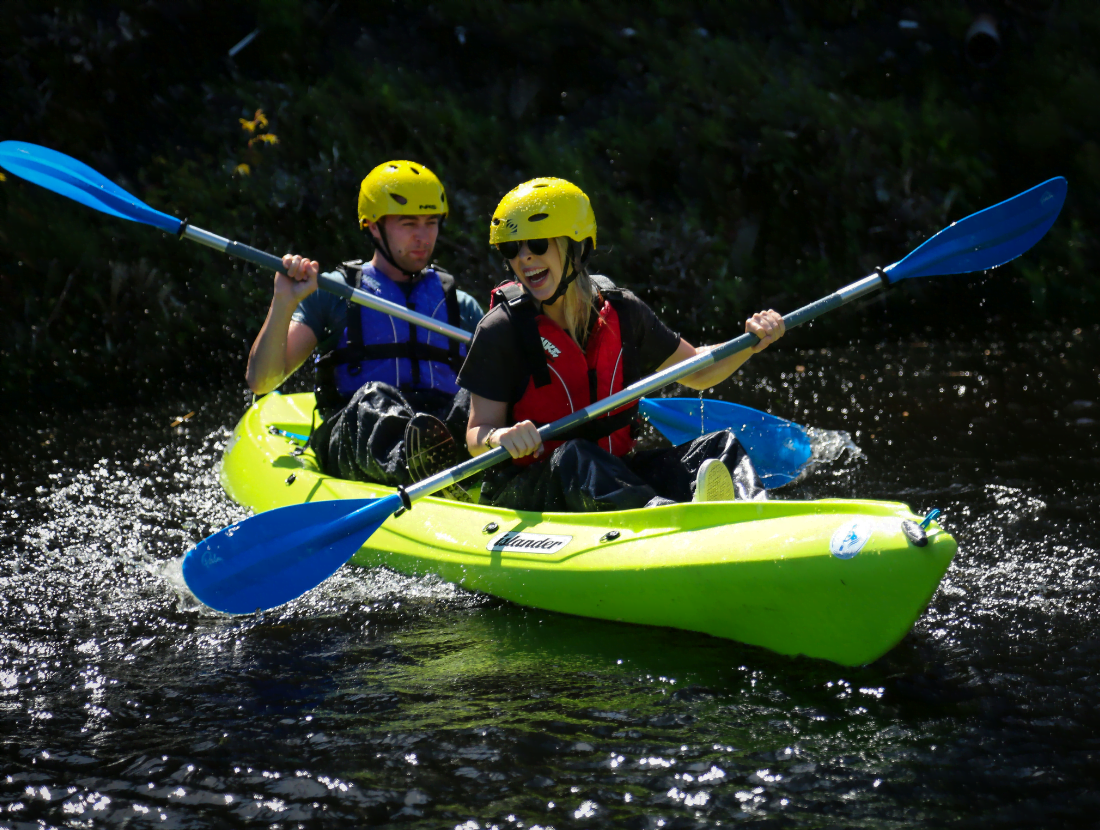 Meander through the picturesque waterways of Killaloe and discover 1,000 years of history on a guided kayaking tour with My Next Adventure.
Based on the Killaloe banks of the River Shannon, My Next Adventure is a kayaking tour operator that combines their passion for the area with their love of adventure.
So launch your kayak and become part of this seasoned and experienced team with people who will uncover the rich history and beauty of a piece of Ireland's Hidden Heartlands through memorable adventures.
Enjoy an unforgettable experience along the banks of the twin towns of Ballina and Killaloe, which was once home to the High King of Ireland, Brian Boru. Kayak the ancient canals, under the thirteen-arch stone bridge, and past historic sites and landmarks as you discover the immense wealth of history, folklore, and culture.
Engage with your informative and experienced guides as they point out the rich wildlife and notable sights. Then, immerse yourself in the peace and tranquillity of Lough Derg and the River Shannon as you discover a new type of adventure and freedom from the comfort of your kayak.
Highlights
Landscape: experience the magic of Ireland's beautiful inland waterways and Lough Derg.
History: learn about Killaloe as the capital of Ireland and its rich past.
Nature: watch for wildlife, including otters, fish and birds.
Historic landmarks: kayak past Brian Boru's fort and St. Flannan's Cathedral
Tours: they provide a range of tours to suit all tastes. No two tours are the same.
Guides: expert local guides who are passionate about adventure and the water.
A range of equipment: sit on top single and double kayaks and Canadian canoes.
Good To Know
Participation fees apply. see their website for details.
Operating months: tours operate from April to August. See their website for details.
Suitability for younger children: the tours are suited to younger children.
Cool for kids? yes – children under 16 must be accompanied by an adult.
Rainy days: all outdoor
Parking: free parking is available on-site, although space is not guaranteed. There is also other parking available nearby.
Important Note: Details are subject to change. It is always advisable to check the opening dates, times and prices on their website or directly with them before visiting or booking.