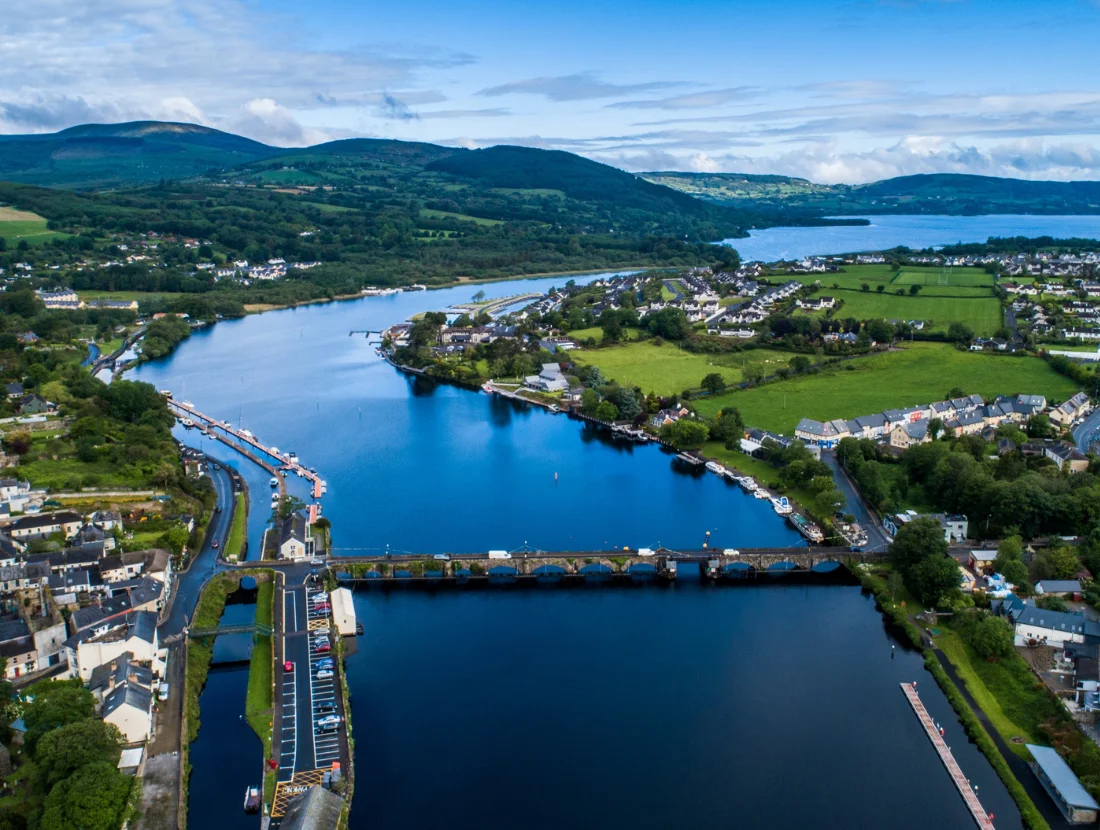 The waterside market town of Killaloe is steeped in history from its medieval churches and early Christian saints to its charming streets and sheltering hills.
The guided Historic Town Walk will enrich your knowledge of the last High King of Ireland Brian Ború whose Kincora fortress overlooked the town and was a former capital of Ireland some 1000 years ago. You can wander through Killaloe's quaint narrow streets, flanked by old shops and homes, before climbing the steep hillside from where you can look down over St. Molua's Church and the 13th century St. Flannan's Cathedral with its unique stone carving inscriptions.
Killaloe marks the spot where the River Shannon meets Lough Derg, making it a hugely popular leisure destination and a popular stop-off point for anyone sailing up and down the River Shannon. Experience the Lough Derg Blueway by kayak, canoe or Stand-Up Paddle Board from one of the 13 trailheads (trail start-points). Killaloe River Cruises, My Next Adventure, West Lake Aqua Park, the University of Limerick Sport Adventure Centre offer a fun day out on the lake for all the family. Killaloe also is an ideal base for those interested in pike and coarse fishing on Lough Derg, while there are shore facilities and fishing stands at Twomilegate.
Nearby Ballycuggeran, situated less than 5km from Killaloe, features one of only nine International Blue Flag beaches in Clare. Ballycuggeran also is the starting point for the Crag Wood Walk which offers spectacular views over Lough Derg and the valley below with its Sitka, spruce and fir woodlands.
Set in a restored 19th century cottage, the Bridge House Studios Art Gallery offers a unique place to view both local art and exhibitions from artists further afield. The Gallery has a variety of contemporary art displayed, including abstract, collage, print and photography.
Your visit to Killaloe is not complete without sampling a traditional Irish music session in one of the town's pubs or a bite to eat at one of the many fine restaurants that boast local produce throughout their lunch and dinner menus.