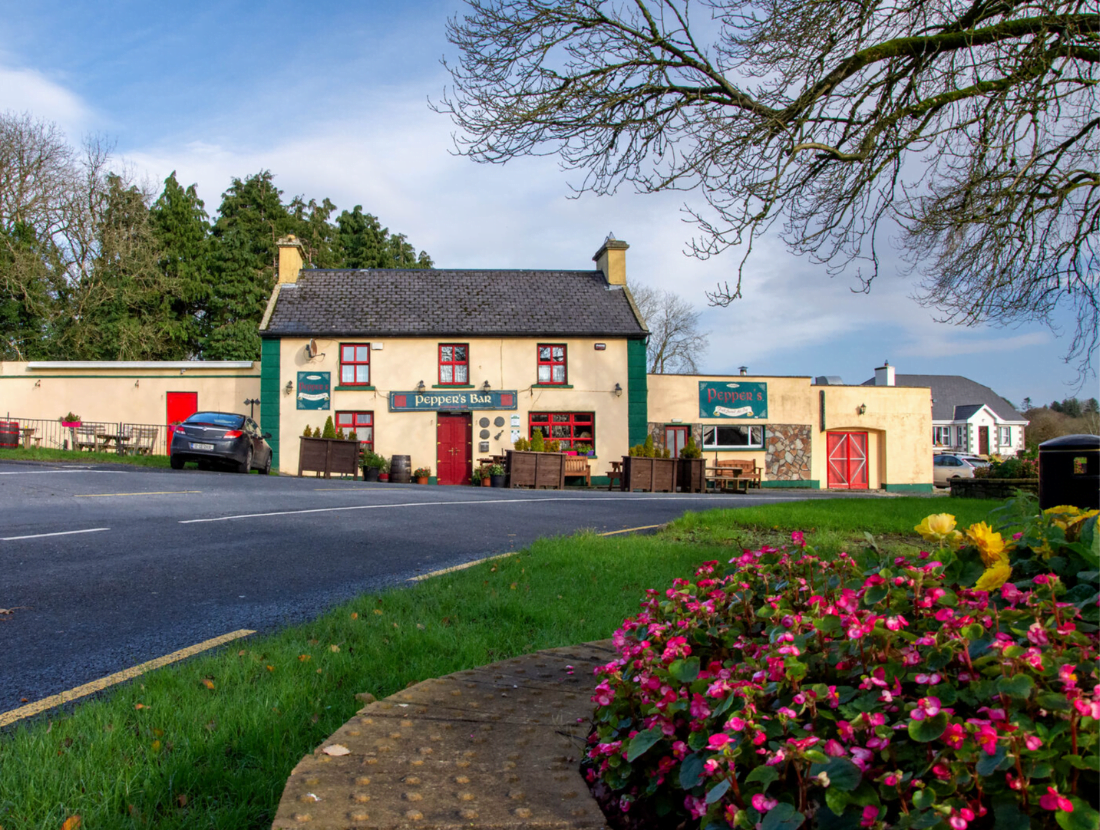 Nestled in the foothills of the Sliabh Aughty mountains, the village of Feakle is synonymous with Irish traditional music.
Established in 1810, Pepper's Bar in Feakle is considered the cultural centre of East Clare. Music sessions take place on a regular basis and if you are lucky, you might find famous faces, such as internationally renowned local fiddler Martin Hayes, sitting in 'Joe's Corner' entertaining audiences. You also will find regular music sessions at Shortt's Bar and Moloney's Bar in the village.
The Feakle International Festival takes place annually and is widely regarded as one of the best music festivals of its kind in Ireland. Musicians, singers, dancers and poets from near and far entertain the thousands of people who travel to this haven of Irish culture from all over the world.
Feakle's association with the arts extends beyond Irish traditional music. Feakle is the final resting place of poet Brian Merriman who wrote 'The Midnight Court' while composer Johnny Patterson, best known for his song "The Garden Where the Praties Grow", was born in the village. Playwright Kieran Sheedy also is a native of Feakle.
Feakle is located close to several walking trails including the Cahermurphy Loop, a 9km route taking in the shoreline of the nearby Lough Graney, Cahermurphy Forest and the slopes of the Slieve Aughty Mountains.
Feakle is on the East Clare Way, a circular route that takes hikers on a 180-kilometre journey through the rolling hills and valleys of East Clare, and along the banks of the River Shannon and Lough Derg. Taking eight days to complete, the loop connects with the Mid Clare Way. The village also is located a short distance from the Lough Derg Blueway, which is made up of a series of water and land-based activity trails.
The village is 8km from East Clare Golf Club, which is set in 150 acres of unspoilt, rolling, quiet countryside with majestic views of East Clare. The par 71 championship course was designed by noted golf architect Dr. Arthur Spring.
Experience the Flexibility of DigiClare Hubs: Empowering Remote Working in County Clare.
Fealke is home to one of the eleven DigiClare centres. DigiClare Hubs offer visitors the opportunity to work flexibly and remotely within vibrant communities across County Clare. With a range of amenities such as individual hot desks, high-speed broadband, co-working spaces, private work units, meeting rooms, and more, our hubs provide a fresh, dynamic, and secure environment to suit your diverse working needs. See www.visitclare.ie/digiclare