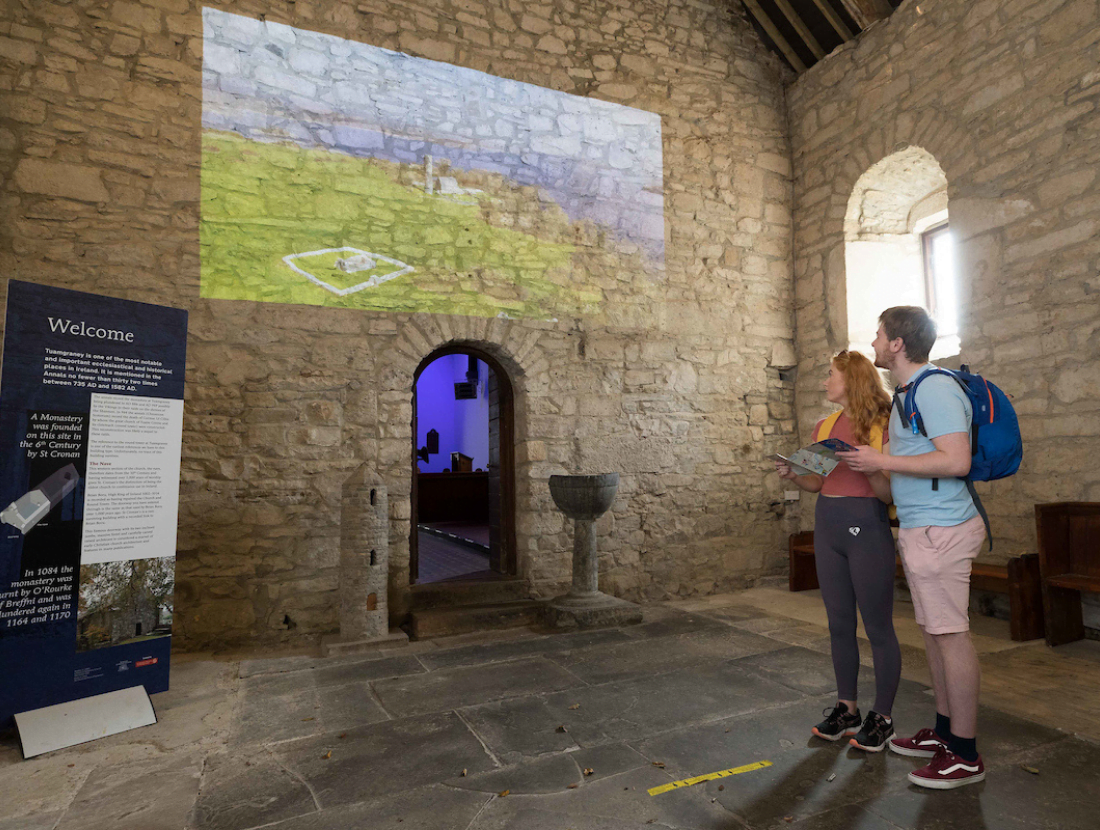 Nestled in the rolling green hills of East Clare is the village of Tuamgraney, a vibrant centre of tourism activity that is steeped in history and tradition.
The East Clare Heritage Centre is located inside St. Cronan's Church, which is one of the oldest churches currently in use in the world and it predates Saint Peter's Basilica in the Vatican City by over 600 years. Contained within its thick 10th century walls are several displays of artefacts and historical items.
Situated in the Lough Derg Region of Ireland's Hidden Heartlands and at the heart of the Lough Derg Blueway, Tuamgraney offers plenty for outdoor enthusiasts to experience and enjoy. You can the scenic waterways around Reddan's Quay and the majestic waters of Ireland's third largest lake. Tuamgraney is a stop-off point for anyone sailing up and down the River Shannon and it also is popular with anglers who fish the River Graney and Lough Derg.
A relaxing walk through a four-acre native species woodland in the village is the perfect way for the family to unwind. Raheen Wood is home to some of the oldest oak trees in Europe, including the majestic Brian Ború Oak Tree. Standing proud for over 1,000 years, this ancient tree was named after the last High King of Ireland. For those seeking a tougher challenge, the East Clare Way is a circular route that takes hikers on a 180-kilometre journey through the Slieve Aughty Mountains, the hills and valleys of East Clare, and along the banks of the River Shannon and Lough Derg.
Located within the grounds of Ború Oak Lodge on the edge of Raheen Wood is the East Clare Yoga Centre, a family-run rural retreat. The nearby Centre for Environmental Living and Training (CELT) offers guided walks and education in traditional and ecological skills, woodland management, the native tree nursery and agro forestry.
Tuamgraney is a short distance from East Clare Golf Club, which is set in 150 acres of unspoilt, rolling, quiet countryside with majestic views of East Clare. The par 71 championship course was designed by noted golf architect Dr. Arthur Spring
East Clare is known for its many artisan craft and food producers. The public can visit the workshops at McKernan Woollen Mills or learn about chocolate production methods at Tuamgraney's very own chocolate factory, Wilde Irish Chocolates.