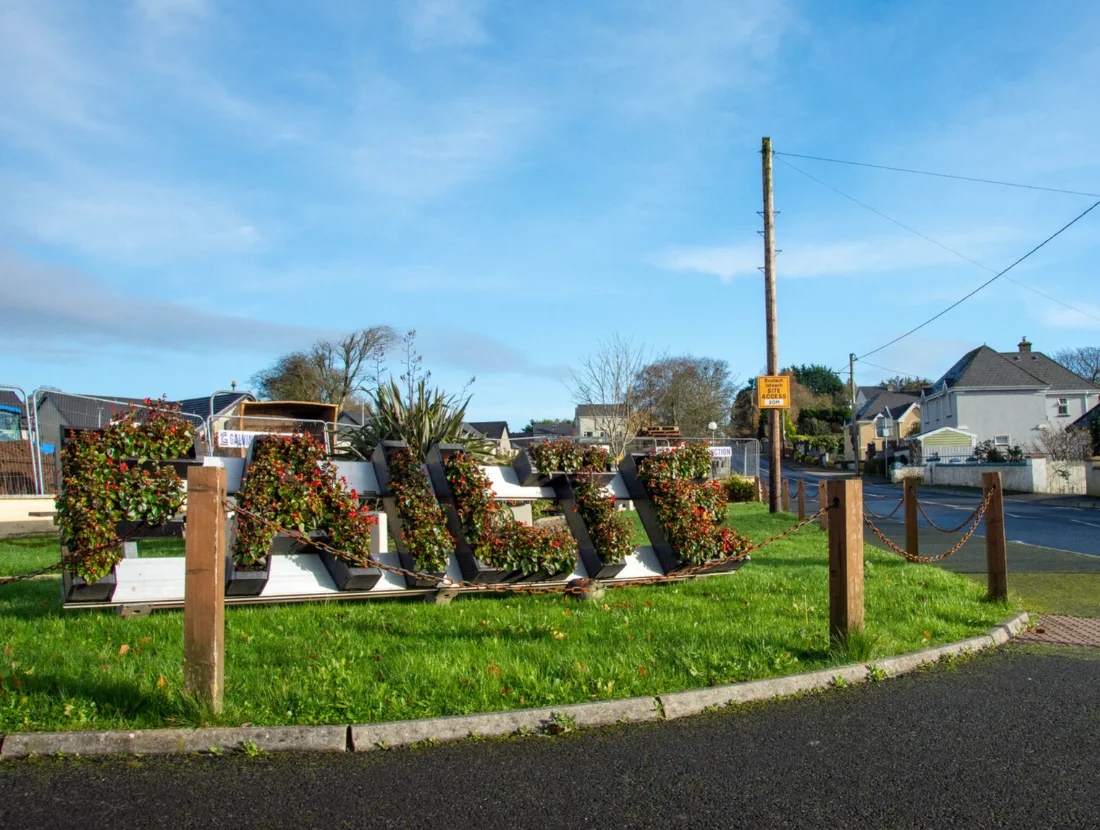 Built into a steep hill and surrounded by a number of small lakes, the vibrant town of Tulla is rich in history and has a proud musical heritage.
In the early 7th century St. Mochulla founded a monastery on the Hill of Tulla, around which the town has since grown and prospered. Tulla's significance as a market town and service centre for the surrounding areas was reflected in the number of important buildings such as market houses, a courthouse and a dispensary, some of which remain standing and in use today. The ruins of several 16th century tower houses can be seen around Tulla, including Fortane Castle which is located one kilometre to the east of the town.
Tulla is synonymous with Irish traditional music, being the base of the internationally renowned Tulla Céilí Band. The Cnoc na Gaoithe (Windswept Hill) Cultural Centre in the former convent, a protected structure, promotes the musical heritage of the area and the historic built fabric of the town. The annual Féile Chnoc na Gaoithe has established itself in recent years as one of Clare's most popular festivals of traditional music, song and dance. Don't worry if you miss out as you can experience vibrant music sessions in the town's many pubs throughout the year.
Tulla has a proud sporting tradition and is home to successful hurling and soccer clubs. All-Ireland winning local hurler Dr. Tommy Daly was immortalised in poetry by the late Bryan MacMahon who penned "a thousand hurlers sleep" on the "wind'swept Hill of Tulla." Tulla GAA, County Clare's oldest club (founded in 1885), is a hive of activity during the summer months and always affords a warm welcome to visitors looking to enjoy the spectacle of Ireland's most ancient game being played.
There is plenty for the outdoor enthusiast to do in Tulla and the surrounding area. There are several excellent forest walks north of the town while the nearby Cullane Wood is located within the grounds of the late 18th century Cullane House. The town also is on the East Clare Way, a circular route that takes hikers on a 180-kilometre journey through the rolling hills and valleys of East Clare, and along the banks of the River Shannon and Lough Derg. Taking eight days to complete, the loop connects with the Mid Clare Way.
One of Clare's most popular sets of walking trails is located 10km south of Tulla. The 12 O'Clock Hills offer three choices of trails, which are fully waymarked with red, blue and purple arrowheads to facilitate self-guiding. Hikers can make their way around lakes and bog lands, woodland and castles such as the mid-15th century Ballycullen Castle. The trails offer stunning panoramic views of the Clare landscape.
Tulla is a noted fishing centre and known as the Clare Lakelands, with a number of small lakes ringing the town.