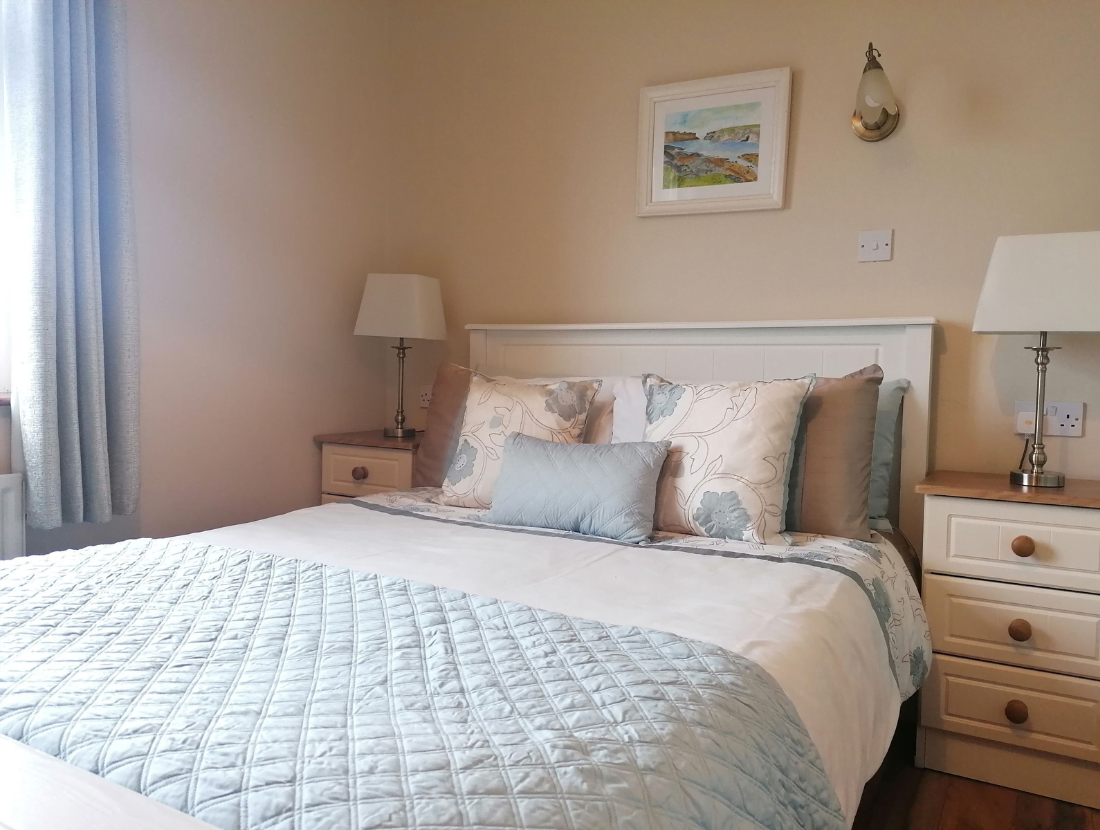 Hilltop B&B is located on the Loop Head Peninsula and just off the Wild Atlantic Way. It has spectacular views, overlooking the Atlantic Ocean to the west and the Shannon river to the south.
The B&B has easy access to the fishing villages of Carrigaholt and Kilbaha. It is also close to the seaside town of Kilkee with its beautiful sandy beach and spectacular cliff scenery.
The house has three standard ensuite guestrooms providing quiet and comfortable accommodation for single travellers, couples or families. Guest facilities include TVs in the bedrooms and the lounge, free WiFi, hairdryers, a guest fridge, storage facility, free secure parking, and coffee and tea-making facilities.
They have musical instruments like a concertina, piano accordion, concert flutes, and whistles available for guests to play in-house music sessions if they wish.
Electric bike hire, dolphin watching trips, watersports, horse riding, visits to the alpaca farm, and walking tours can all be booked locally.
There are also fantastic restaurants and cafes nearby to sit, taste and enjoy the wonder of the area.
Awards and reviews:
This B&B has recieved a 9.4 Rating Booking.com Award 2020 and a 9.3 Rating Hotels Combined 2021.
Good to Know
There is free parking on-site and free WiFi available throughout the B&B.