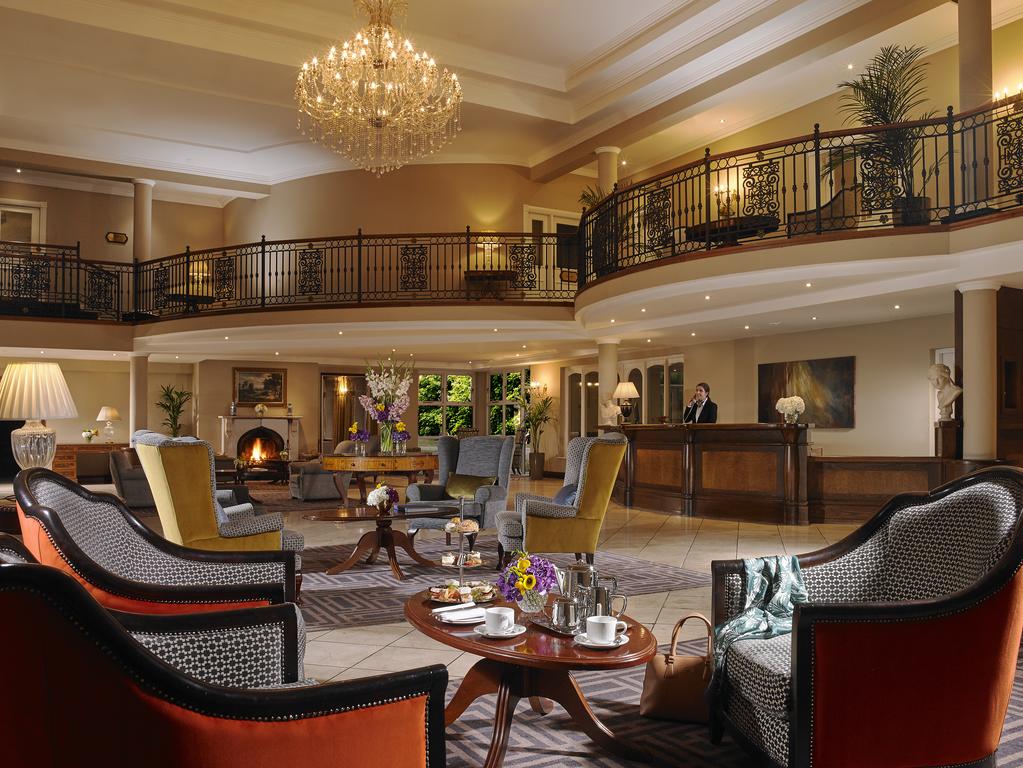 Hotel Woodstock is a family-run hotel in Ennis Co. Clare; it offers the warmth of a beautiful country house with a passion to make you feel at home. From the moment you step into their spacious lobby, you'll see a roaring log fire and a friendly smile as the Woodstock family greets you. Hotel Woodstock's motto is that 'you arrive as a guest and leave as a friend.'
Rooms
Relax, unwind and enjoy a good night's sleep in beautiful surroundings! Hotel Woodstock boasts 67 spacious bedrooms, including deluxe, superior, triple and family rooms. Their deluxe rooms overlook the beautiful view of Woodstock Golf Club.
Leisure Club Facilities
Take time out of your day to relax and unwind at Woodstock Leisure Club. The hotel has a 15-metre heated swimming pool, including a paddling pool for children, and so ideal for families. The Leisure Club facilities also include a sauna, steam room, jacuzzi and gym with a range of modern gym equipment.
Food and Drink
Hotel Woodstock offers unique spaces serving delicious food and beverages. From the relaxed, intimate atmosphere of their traditional bar to a spacious family-friendly restaurant overlooking Woodstock Golf Course or cosied up by the fire in the foyer.
The intimate and informal setting at Hotel Woodstock is the perfect place to enjoy their head chefs' wholesome dishes, prepared with the finest local produce. Dine indoors with their extensive bar food menus or enjoy their outdoor seating area in the sun if the weather permits.
Hotel Woodstock's bar and restaurant are open seven days a week to the general public. Walk-ins are welcome. However, pre-booking is advised at peak times. Hotel Woodstock offers various dining options, including Sunday lunch, afternoon tea and specially crafted picnic baskets.
Events
Hotel Woodstock provides an idyllic venue for any event. Whatever the occasion, their team of dedicated staff will ensure your event is unforgettable from the moment you are welcomed until you depart.
Hotel Woodstock specialises in small intimate events, such as weddings and civil partnerships, christenings, celebratory birthday parties, communion and confirmations, charity balls, retirement parties or just a gathering of friends and family.
Should you have any special requirements for your event in Ennis, you need only inform the Woodstock team, who will be delighted to accommodate you.
The spacious hotel offers a choice of unique private dining venues, including the intimate Drawing Room, Doonbeg Suite, or spacious Liscannor Banqueting Suite.
Co-owners Sean and Elaine believe that the finest details create the finest moments, and that you can let their Woodstock family look after yours.
Sean & Elaine's Personal Touch
Sean and Elaine have become known for their hilarious viral videos, where they are always up for a bit of craic and never take themselves too seriously. They were recognised for their efforts by the Irish Independent Reader Travel Awards. You can check them out on Hotel Woodstock's social channels!
Awards
Recent awards include the Irish Independent Tourism Hero Award 2022; Best use of Digital Marketing Clare Chamber Awards 2021; Mayors Comedy Award for funny videos 2021; and TripAdvisor Traveller's Choice Award 2020.
Good to Know
Hotel Woodstock offers free parking on-site for guests and has an electric vehicle charge point. They also provide free WiFi throughout the hotel facilities.