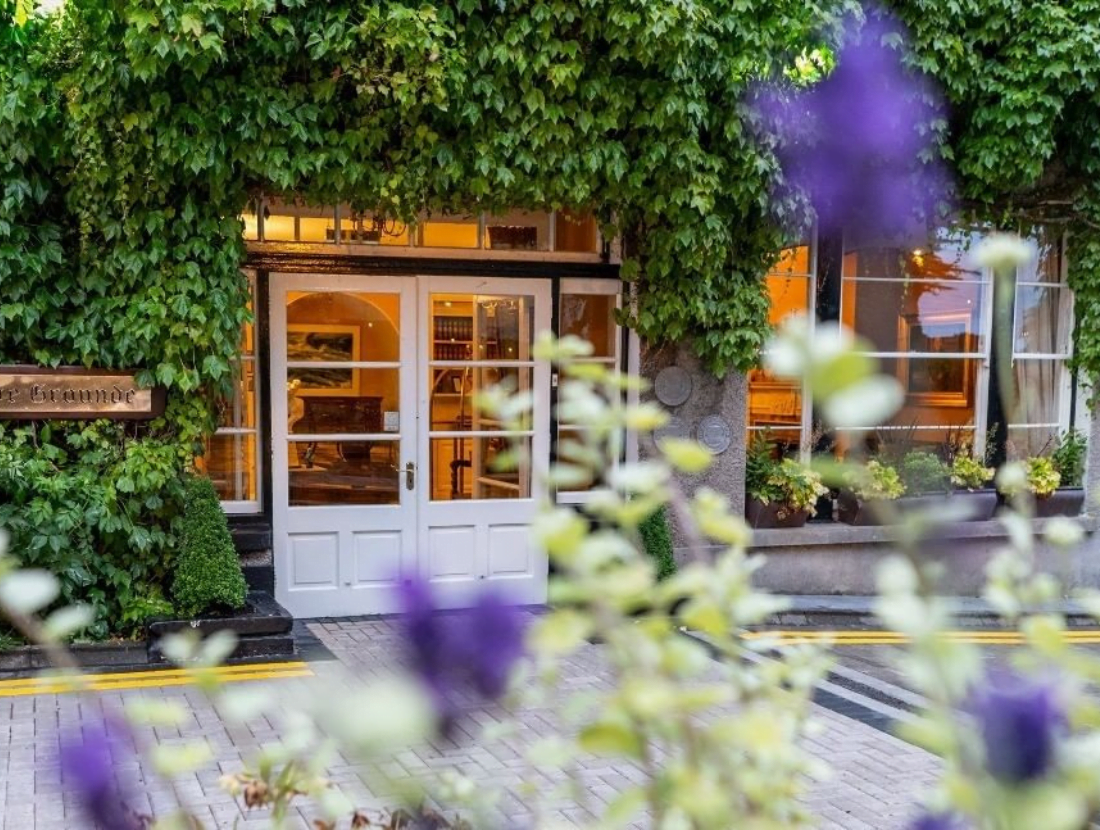 The 4-Star Old Ground Hotel is one of the top hotels in Clare and offers guests a luxury hotel break in a central location in Ennis.
Offering excellent award-winning Clare hotel accommodation (Best Hospitality Provider in County Clare 2019) in the heart of Ennis, the Old Ground Hotel is one of the finest luxury hotels in Clare. Ideally situated on the doorstep of The Burren, Bunratty, Cliffs of Moher, and many more Wild Atlantic Way highlights, the hotel is a top choice.
For overseas visitors coming from further afield, the hotel is also a quick 20-minute drive from Shannon International Airport so you would be checking in within moments of your flight arrival.
When guests arrive at the Old Ground Hotel, they will enter a beautifully restored 18th Century Manor House and be greeted by a warm Irish welcome. Check-in to a luxurious and spacious hotel room or suite which will become your home away from home during your stay in County Clare.
The Old Ground also offers one of the top culinary experiences in Clare, which will take your hotel break in Ennis to the next level. Their acclaimed dining options offer something for everyone and use delicious fresh local Ennis produce.
Visitors have the choice of three distinct dining experiences to choose from at the Old Ground hotel.
The Town Hall Bistro, which is the former town courthouse, provides a welcoming environment with great food championing local ingredients.
The Brendan O'Regan Restaurant offers a more formal setting; ideally suited to special occasions. The menu features traditional cuisine with a modern-day creative twist.
At Poet's Corner Bar, visitors will find a traditional Irish pub that opens its doors onto the main town street of Ennis. Perfect for a pint, a bite to eat, or a traditional Irish music session.
Food and drink:
The Town Hall Bistro and the Poet's Corner Bar are open to the general public.
Good to Know
There is free parking and an electric charge point on-site. Free WiFi is available in the public areas and bedrooms.