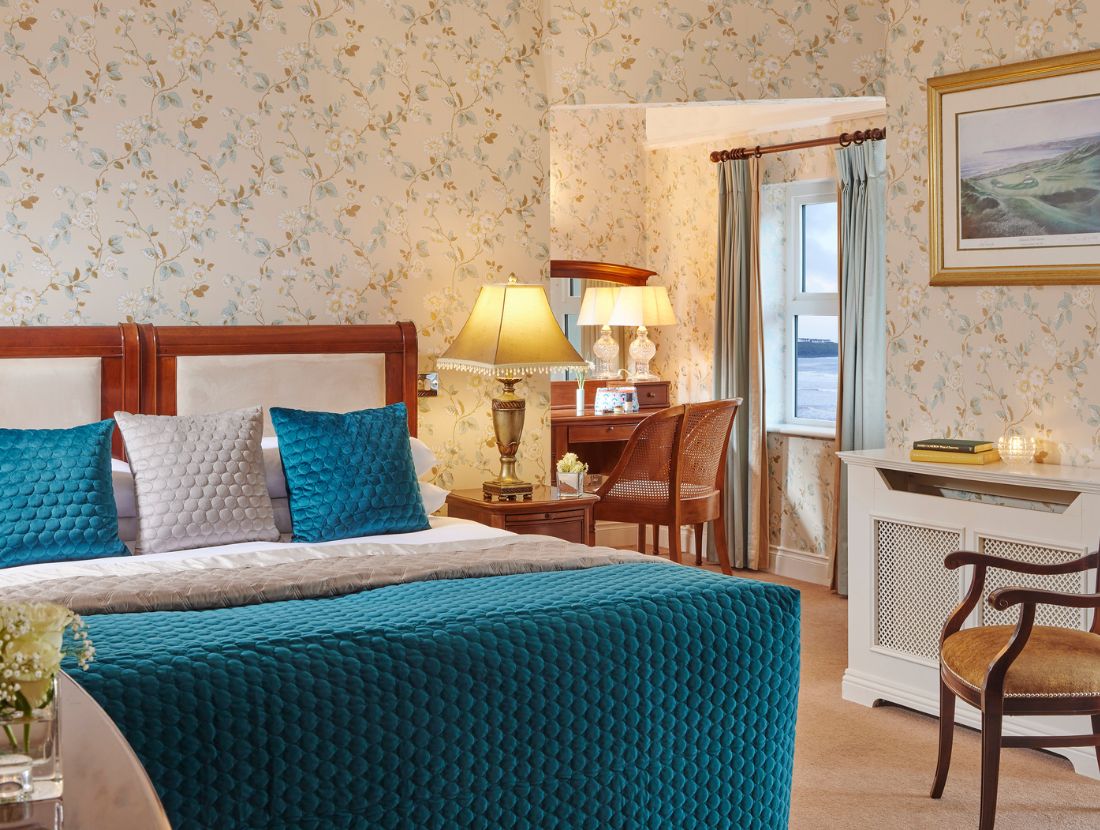 This home by the sea is located on top of the cliffs overlooking the Atlantic Ocean at Spanish Point. Red Cliff Lodge comprises of elegantly and individually designed luxurious self-catering suites.
It is the perfect retreat for adults looking to unwind and spend precious time together.
Enjoy a stroll on the beach, surf the waves, play golf on the many nearby courses, discover Loop Head Peninsula or visit the Cliffs of Moher.
Each suite is spaciously appointed with a large double bed and sitting area with a fire, ensuite and kitchenette.
You can enjoy food and drink offerings next door at the Bellbridge House Hotel.
Good to Know
There is free car parking and WiFi available on-site.