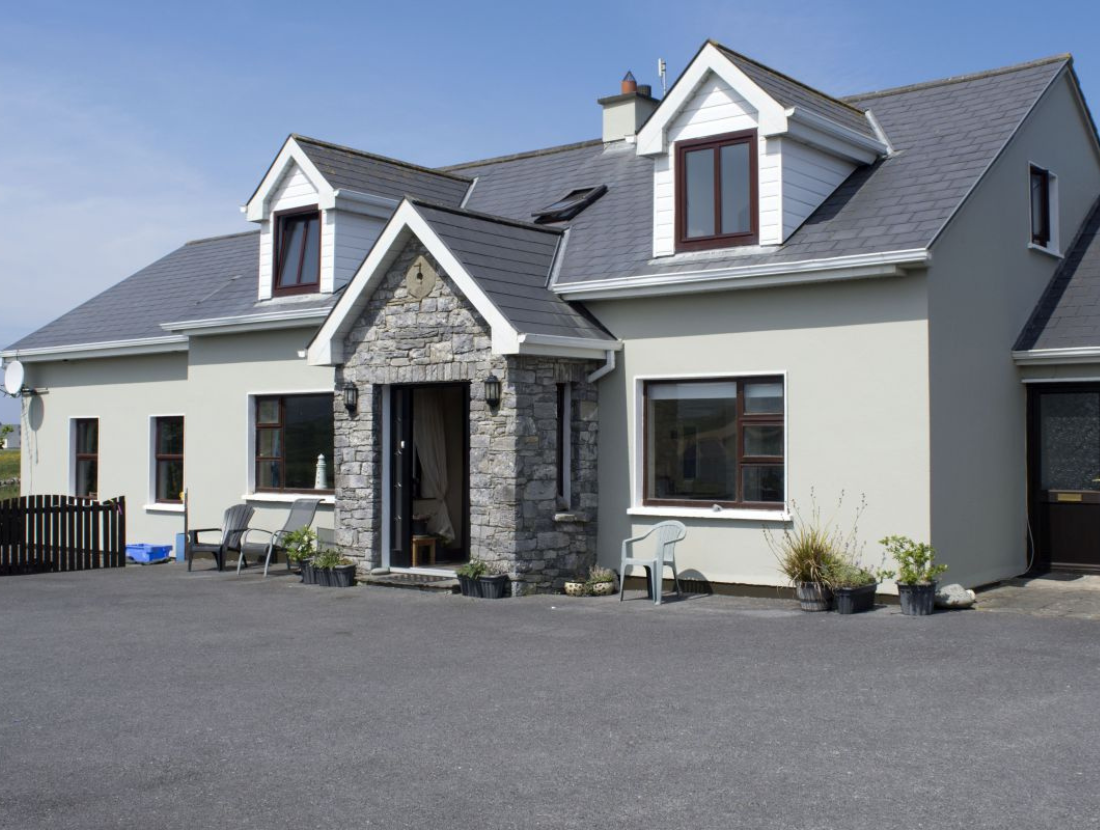 Seascape, in the centre of Doolin village, is a short walk to pubs offering good food and live traditional Irish music during the season.
There are six ground-floor ensuite bedrooms. All rooms are equipped with a TV and a hospitality tray. The owners live on-site and are available to help with information and advice on where to go and what to see in the area.
Seascape offers a self-serve continental breakfast each morning. Tea, coffee, juice, fruit salad and a selection of bread and yoghurts will get you off to a great start to your day.
The B&B is 3 km from Doolin pier, 3 km from Doolin Cave, and 6 km from the Cliffs of Moher Visitor Experience.
The ruin of 15thC Killilagh Church is 200m away and sits atop a hill overlooking Seascape. Built in 1470, it served the people of the area until the present church was built in 1840. The story is told that in 1645, Cromwellian forces burned the roof off the church during mass. After Killilagh ceased to be a place of worship, its consecrated ground began to be used for burials. The earliest grave dates from 1860, and the latest, 1985.
If the weather is fine, take the time to walk to the very end of the road behind Seascape. Where the road ends, the craggy, rocky Burren landscape takes over. At the end of the road, you are very near four standing stones; the remains of what was Tiergoneen Court Tomb. The tomb dates from about 3800BC and is comprised of an open semi-circular forecourt, most probably used for ceremonial purposes. At the back of the forecourt is a narrow entranceway to a long rectangular burial gallery. Be careful not to alter or damage this prehistoric heritage. Spend some time taking in the silence and the magnificent view of the Atlantic and the Aran Islands. You will be the latest of a long line of human beings who have been doing the same for 6000 years.
Good to Know
There is free off-street parking in front of the house and free WiFi available.