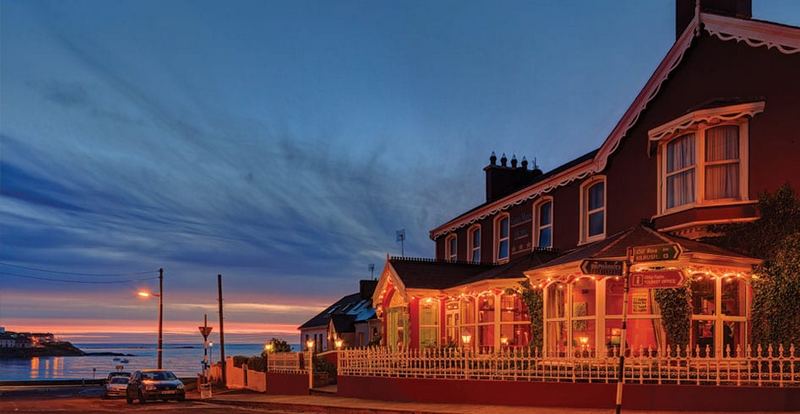 The Stella Maris Hotel in Kilkee is a privately owned hotel, run by Ann and Martin Haugh since 1997. It was built in 1880 and combines old-style elegance with a unique location.
The hotel offers a spectacular setting in the centre of Kilkee town and overlooks one of the finest beaches in Clare. It provides fantastic coastal access to the Loop Head Peninsula, an area on the Wild Atlantic Way renowned for its outstanding natural beauty and voted 'One of the Best Places to Holiday in Ireland' by the Irish Times.
The Stella Maris rooms are warm and welcoming, and many have partial views across the bay and of the town. You will love dining on the sunny veranda which overlooks the beach – there is nothing like a coffee and a view to start your day. When you are ready to sample fresh local produce, the restaurant and bar offer a variety of tasty food, lovingly prepared with a little pinch of Irish charm. Best of all, you can get in some people watching from the sunny, sunken patio garden.
The hotel prides themselves on offering a unique location, fresh local produce prepared with care, and friendly and helpful staff. If you are ready to explore the incredible coastal paths and the breathtaking cliff scenery or relax and watch incredible sunsets, give them a call. There is something for everyone.
Food and drink:
The bar and restaurant facilities are open to the public.
Good to Know
There is free off-street parking and free WiFi.