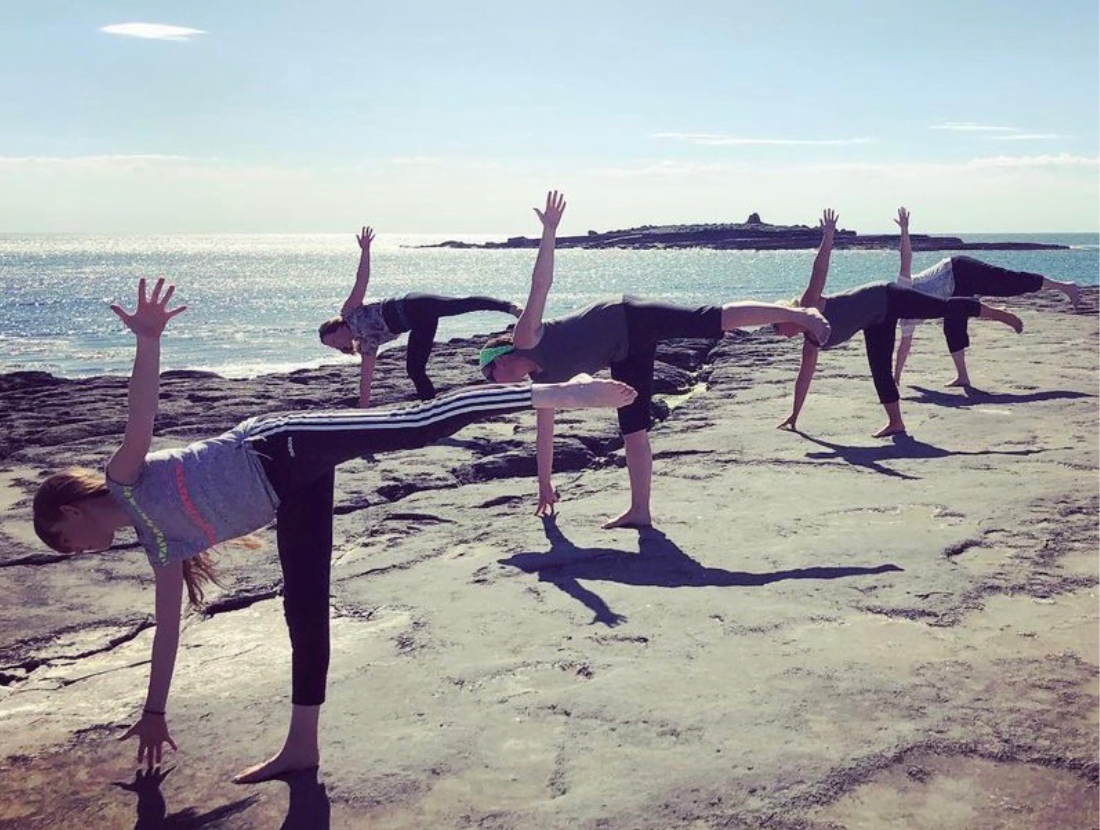 Doolin Yoga offers retreat days in Doolin, hike and yoga sessions, Sunday restorative sessions, indoor and outdoor yoga classes, and more.
Retreat days are a unique experience at Doolin Yoga. Immerse yourself in nature with a hike along the Cliffs of Moher trail and a dip in the Atlantic Ocean. Relax and chill with two yoga classes, guided meditations, and breathwork practises. Finish your day with a hot tub and sauna, and watch the sunset over the Aran Islands.
Hike and yoga sessions take place along the Doolin coastline or the spectacular Cliffs of Moher trail. The outdoor yoga session takes place in Doolin where the cliffs provide the perfect backdrop.
Sunday Restorative Sessions are a complete day of relaxing. The day begins with an amazing restorative sound bath. After the sound bath, there is the opportunity to chill in the hot tub, sauna, and plunge pool with panoramic views of the coastline. Refreshments are provided.
Weekly classes take place in the studio. On Wednesday mornings, there is a community class at 10 am at Hotel Doolin.
Good to Know
Participation fees: Fees apply.
Open months: Open year-round.
Suitability for younger children: Ideally suited.
Cool for kids: Aged 6 to 14.
Rainy days: Mostly indoor.
Toilet facilities: On-site.
Parking: Car and coach parking on-site.
Details are subject to change. It is always advisable to check the opening dates, times, prices, and other information on their website or directly with the activity before visiting or booking.