Experience guided tours of medieval Ennis with Ennis Walking Tours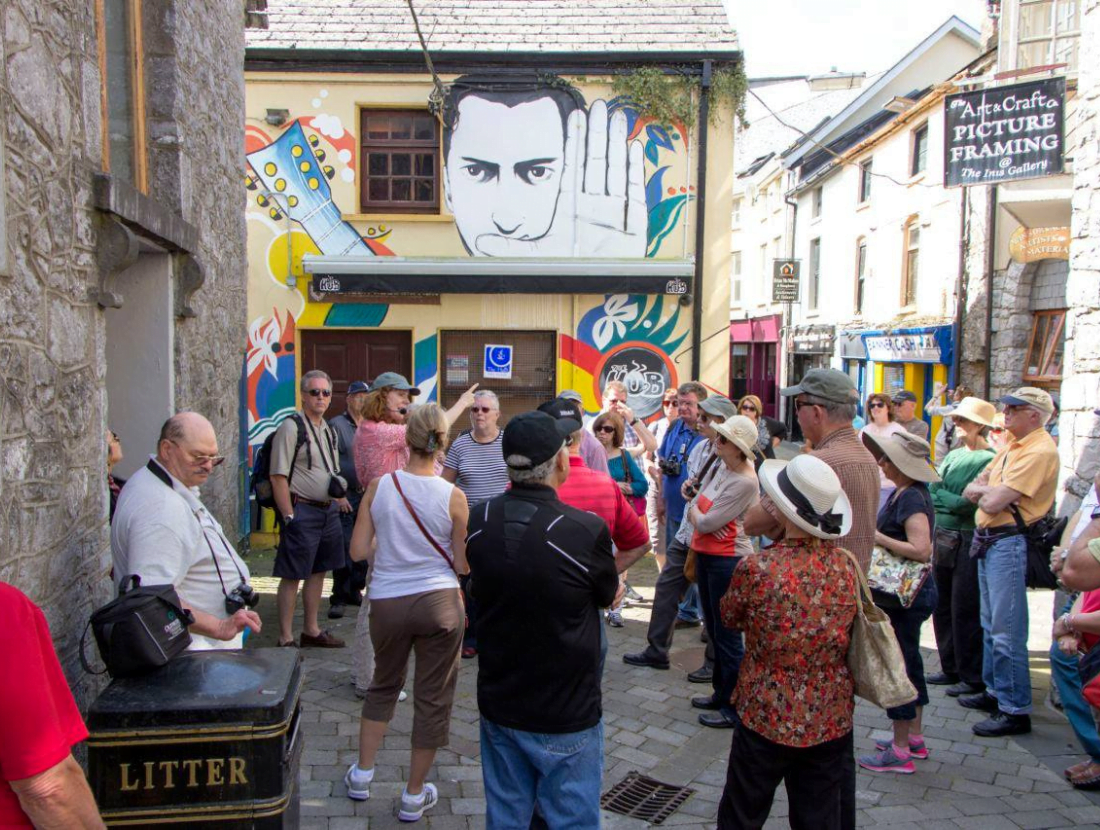 Ennis Walking Tours has been running entertaining and thought-provoking walking tour experiences of the medieval town of Ennis in County Clare since 2005.
In the company of local guide Dr Jane O'Brien, visitors are led through the atmospheric streets and "bow-ways" that are typical of this colourful market town. Hear about the intriguing characters and stories that shaped the town's history. An expert guide (MA Local History, PhD History), Jane has been running tours of Ennis since 2005, drawing on rich historical sources combined with everyday life in a fascinating celebration of the modern realities of this extraordinary town and its place in Irish history.
The History and Legends Tour offers history, mythology, legends, ghosts, poverty, murders, and more, all explored on the acclaimed tour. Experience a journey through time exploring medieval architecture, winding lanes, and bow-ways. Hear tales of famine and poverty, murders and hangings, and rebellions and riots. Gain illuminating insights into the lives and experiences of the ordinary poor and the powerful leaders that shaped this town's destiny.
The Haunted History Tour unlocks the darker side of medieval Ennis. Deep dive into the town's dark past of grime, crime, and grim punishments. From tales of the Mad Monk and his graveyard excavations to the fascinating story of local witch Biddy Early, this tour is simultaneously intriguing and frightening. There is no surer way to appreciate just how truth is stranger than fiction!
The Gourmet History Tour is a culinary adventure that includes tastings while sharing intriguing insights into the vibrant market town of Ennis, the history of Irish food, and how attitudes towards it have shaped Irish society. Engage in experiences from the ancient art of butter making to discovering the history behind honey Mead. Gain insights into the actual 'lumper' potato that caused devastation for Ireland during the Great famine, the innovative ways that local people foraged from shores and woodlands to supplement their diets, and much more.
Good to Know
Participation fees: Fees apply.
Operating months: Operates year-round for private bookings. Pre-scheduled tours from May to October.
Suitability for younger children: Moderately suited.
Cool for kids: Aged 13 to 17.
Toilet facilities: Close to the starting point.
Rainy days: All outdoor.
Parking: Pay car parking close to the starting point, coach parking close to the starting point.
Details are subject to change. It is always advisable to check the opening dates, times, prices, and other information on their website or directly with the activity before visiting or booking.