See Europe's largest stalactite at Doolin Cave
Natural Attractions
Playgrounds
Show Caves
Cool For Kids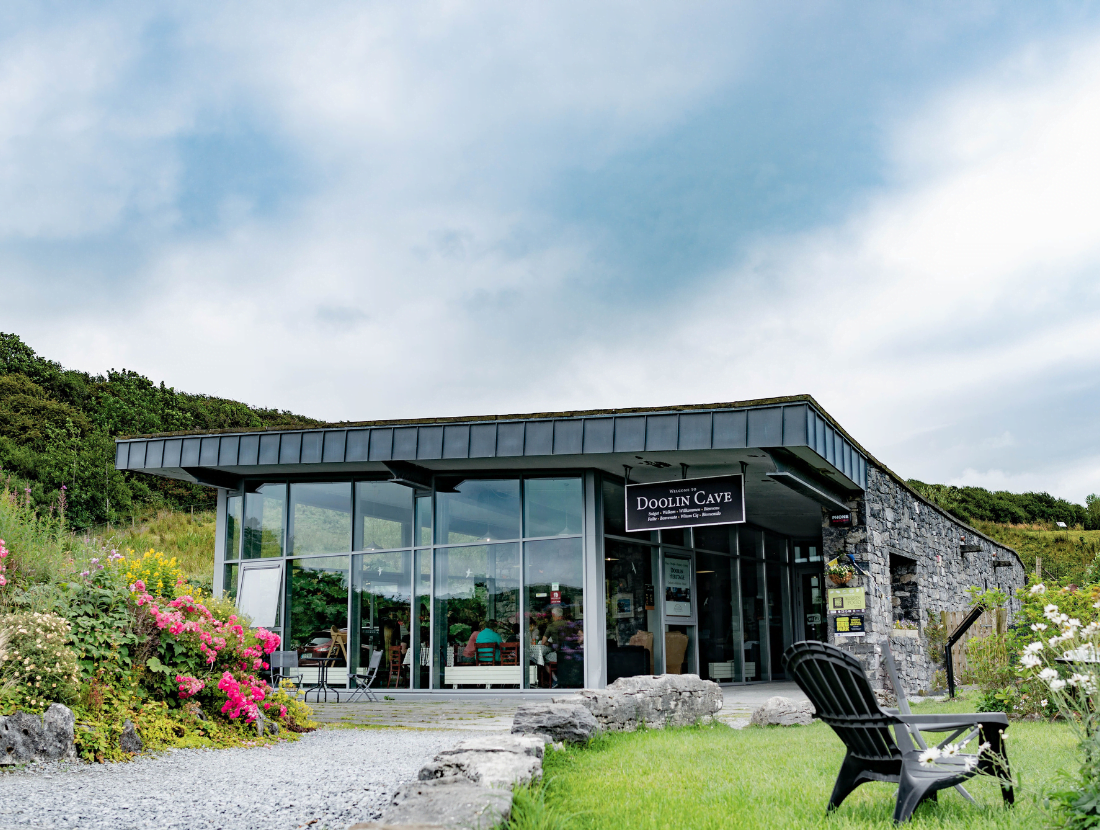 Discover the power of one at Doolin Cave and see how a single continuous drop of water formed the longest free-hanging stalactite in Europe.
It is the only attraction of its kind in Ireland, and a force of nature that will take your breath away.
Prepare for a truly underground experience. Deep in the heart of the earth, over 60 metres down, Doolin Cave is a fantasy-like world created from water, time and the hand of nature.
Take a journey down through an intricate system of passages and pathways that will lead you into the majestic cathedral-like dome of the cave and the awe-inspiring wonder that is the Great Stalactite. 7.3 metres long and weighing around 10 tonnes, this vast structure reaches down from the cave roof. It catches the light and reflects colours and detail like a massive, ornate glass chandelier. It is a sight like no other and one that will stay with you forever.
At the same time, Doolin Caves gives you a wealth of different experiences. You'll go from underground adventure to fabulous above-the-ground attractions.
You can take a special reminder home with you – the beautiful Doolin Cave Pottery created by resident artist Caireann Browne is available to buy in the Gift Shop and online. Caireann creates each of her pieces from glacial clay which has been hand-dug 12 feet deep within the caverns of the cave. The clay itself is completely unique, discovered by geologists to contain pollen from pre-Ice Age flowers which are no longer found on Earth. That's why they call their pottery 'a little piece of long ago'. Caireann is inspired by the flow, drip and layering of the Cave's stalactites – beautifully reflected in the rich textures and glazing of each piece.
You can embrace nature – follow the Doolin Cave Eco Trail – a fascinating 1 km looped path around the cave where nature runs free, and the natural wildness is rich with meadow flowers, indigenous plants and trees and local grasses.
Take a rest and enjoy the best of the Burren local produce at the 'Wild at the Cave Café'. Reflecting the ethos of sustainable living, the café treats you to an array of delicious, fresh food and baked goods. From seasonal salads made with the best local produce, to artisanal sandwiches showing off the cheeses of the area – it's about real, good, wholesome deliciousness.
Attraction Highlights
Europe's largest stalactite.
Travel 125 steps down, 350 million years back in time.
Fully guided tour.
Doolin Cave Pottery.
Eco Trail – 1km Looped Trail around the cave opening.
'Wild at the Cave' Café.
Good To Know
Admission: Admission fees apply.
Open months: Open year-round.
Visit duration: Tours are 60 minutes. Unlimited time to explore eco trail.
Suitability for younger children: Moderately suited.
Cool for kids Aged 8 upwards.
Rainy days: Mostly indoor.
Dining/refreshments: The 'Wild at the Cave Café' offers an array of delicious fresh food and baked goods.
Gift shop: The Gift Shop offers Doolin Cave Pottery, created by resident artist Caireann Browne.
WiFi: Free WiFi on-site.
Toilet facilities: On-site with baby changing facilities.
Accessibility: Not wheelchair accessible, accessible toilets.
Assistance/guide dogs: Permitted.
Groups: Caters for small groups – no more than 20 people on a tour.
Parking: Free car parking and free coach parking on-site.
Details are subject to change. It is always advisable to check the opening dates, times, prices, and other information on their website or directly with the attraction before visiting or booking.