Explore the world of aviation at Shannon Aviation Museum
Museums and Galleries
Cool For Kids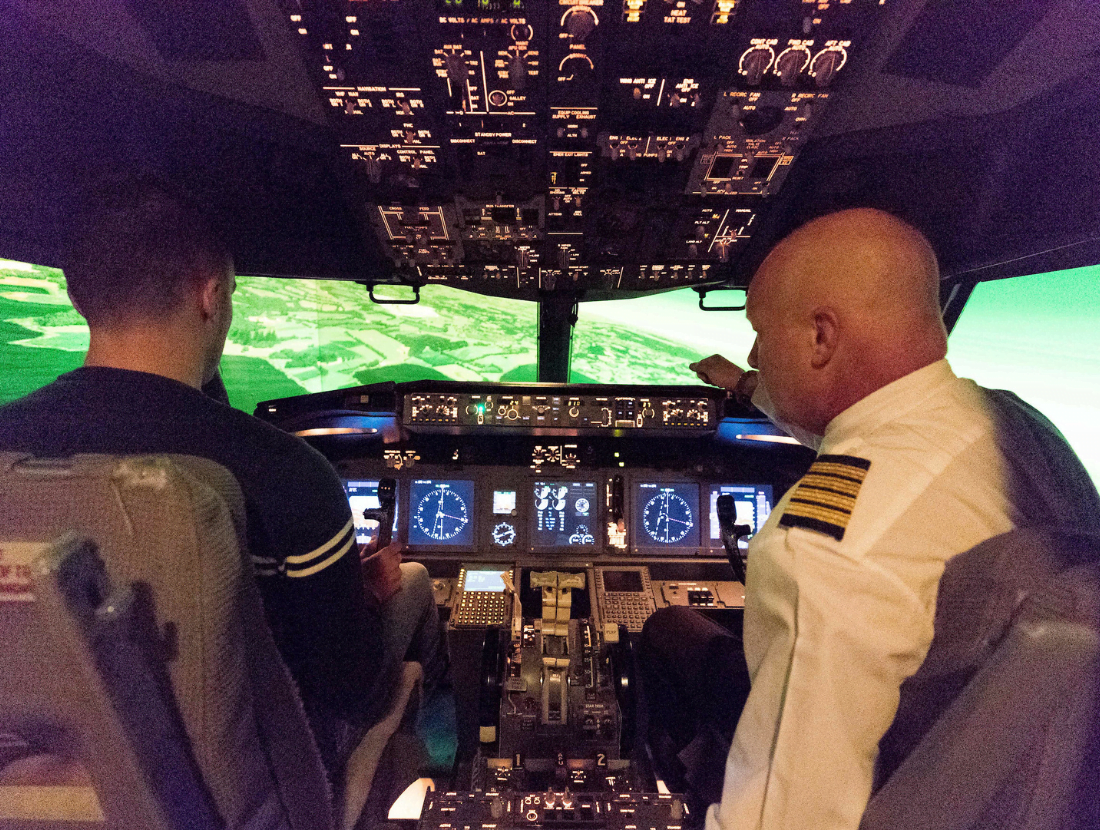 If you are looking for an exciting family experience with older children in mind, check out the Aviation Discovery Tour!
Guided Museum Tour
From the moment you step inside the Shannon Aviation Museum, prepare to be immersed into the fascinating world of aviation. In the company of your guide, or by self-guided tour, you can travel through the development of aviation engineering and technology. See historic and modern aircraft jet engines and cockpits, sit into a Cessna aircraft, and observe a life-vest demonstration. Get up close to Irish Air Corps aircraft Fouga Magister F216 and C172 R210, and see displays of Air Corps badges, patches and uniforms. There's an RAF aircraft carrier jet with folded wings, a spitfire replica section, gliders, microlights, and an example of the smallest jet aircraft in the world, the Bede BD5. See a wingsuit used by the Irish Wingsuit Team and a vast collection of models and memorabilia. There are even pedal planes and a mini runway for the little ones so that everyone can have their flying fun! Dress up in Aviation theme from a choice of costume and some great photos to share.
The Aviation Discovery Tour
The Aviation Discovery Tour offers the opportunity to learn more about aviation and have a virtual flying lesson! Start by dressing for the occasion in your flight suit or captain's jacket. Learn how to fly with a pre-flight lesson followed by a demonstration on the flight simulators. The fun begins as you take to the virtual skies in command of the Extra 300 aerobatic aircraft on an Air Race around New York. Following your flight experience, you will be guided through the collection of aircraft, jet engines, cockpits and memorabilia in the aviation museum – ideal for taking fun photographs!
Aviation Discovery Tour with B737-800 NG Flight Simulator Experience
This is the ultimate experience for aviation enthusiasts! Following an exciting 30 minutes in command of the Extra 300 aerobatic aircraft on an Air Race around New York, you will experience flight through the eyes of an airline pilot. Sit into the captain's seat of the B737-800 NG full scale, real cockpit flight simulator. Dressed in the captain's jacket, choose from a variety of challenges before taking to the skies for a thrilling flying experience. Finish with a guided tour of the museum before taking some fun photos dressed up in flight gear.
Attraction Highlights
A great option for older children and teenagers.
Family friendly.
Fun and educational.
Great for rainy days.
Good to Know
Admission: Admission fees apply.
Open months: Open year-round.
Visit duration: 120 minutes.
Suitability for younger children: Ideally suited.
Cool for kids: Aged 8 upwards.
Rainy days: Mostly indoor.
Picnic facilities: Picnic benches on-site.
Dining/refreshments: Tea, coffee, drinks, chocolate, bars, etc.
Gift shop: Aviation toys, t-shirts, caps, mugs, and books.
Toilet facilities: On-site
Accessibility: Fully wheelchair accessible with accessible toilets.
Assistance/guide dogs: Permitted.
Groups: Groups of 12 or more.
Parking: Free car parking and coach parking on-site.
Details are subject to change. It is always advisable to check the opening dates, times, prices, and other information on their website or directly with the attraction before visiting or booking.