Enjoy Aillwee Burren Experience
Food/Drink Experiences
Historical/Heritage
Natural Attractions
Show Caves
Visitor Farms / Wildlife
Cool For Kids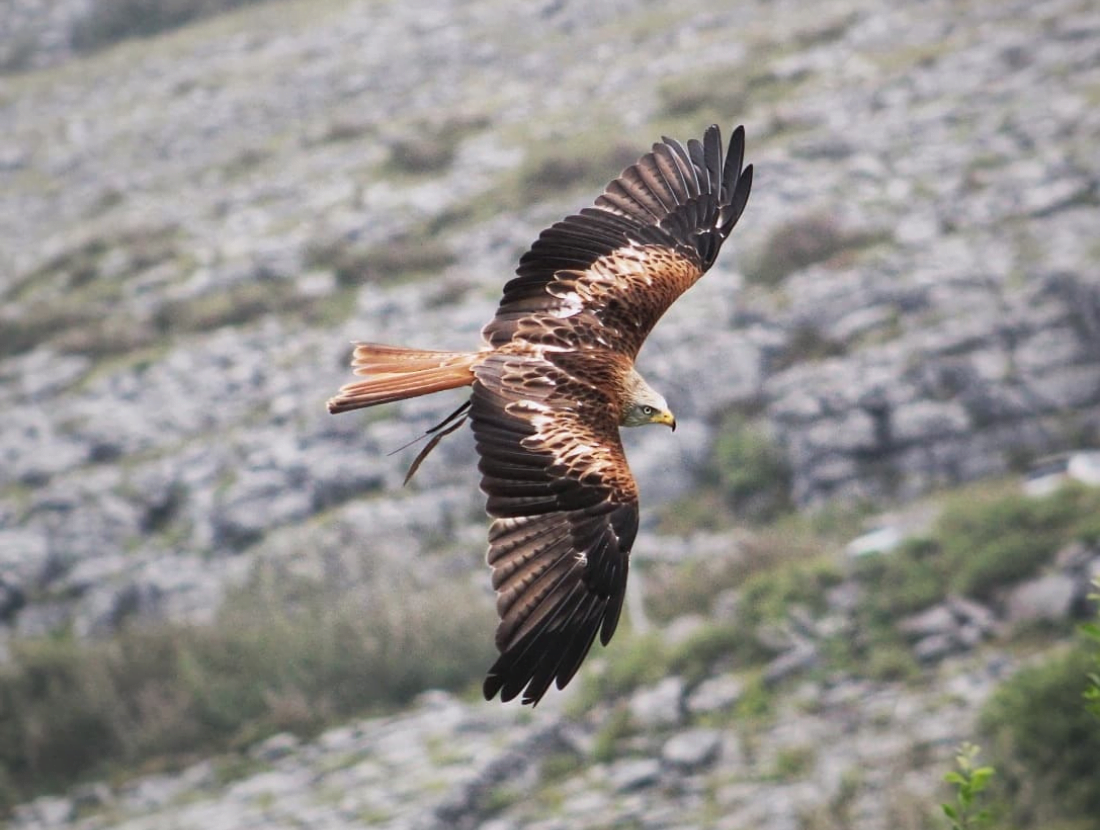 An exciting and warm welcome awaits everyone at this multi-award-winning destination attraction. Aillwee is simply unmissable when visiting The Burren and County Clare! Explore Aillwee and unlock many secrets of the Burren through unique underground and overground Experiences.
Be educated, engaged, and entertained on your day out at Aillwee Burren Experience! Accompany the guides to the surprising Aillwee Burren underworld cave, unlocking an intriguing, timeless story. Closely appreciate the silent and majestic Birds of Prey at Aillwee. Daily interactive flying displays reveal varied raptor species that delight and excite.
The Farm Shop at Aillwee is a 'Hidden Gem'. Watch traditional, sustainable farmhouse methods used in creating the unique award-winning Burren Gold Cheese. Taste several varieties and creamy, buttery fudge too! Sampling, of course, is encouraged!
Enjoy an accessible, easy-going hike through the mature, eight-acre native holly, ash and hazel woodland at Aillwee. This unique landscape comes to life as you explore the self-guided biodiversity walk. Discover terrific trees, amazing animals, unique geology and fabulous flowers!
Highlights
Discover the Burren underworld and learn about this natural cave system on a 45-minute guided tour.
Witness the resident raptors in free-flight during their daily flying demonstrations at the Birds of Prey Centre.
Taste their award-winning Burren Gold Cheese and Fudge at the Farmshop.
See the Burren come alive during the Biodiversity Woodland Walk.
Good to know
Admission: Admission fees apply.
Open months: Opening dates and times are available online.
Duration: 2 to 3 hours.
Suitability for younger children: Ideally suited.
Cool for kids: Very cool for kids aged 6 – 16
Rainy days: Mostly indoor.
Dining/refreshments: Takeaway refreshments are available from the Farmshop.
Picnic facilities: Picnic benches are available around the site.
Gift shop: Two gift shops selling branded merchandise, clothing items, soft toys, and more.
WiFi: Free WiFi on-site.
Toilet facilities: Yes
Baby changing: Yes.
Accessibility: Partially wheelchair accessible with accessible toilets.
Assistance/guide dogs: Permitted.
Groups: Special rates are available for groups of 15 or more.
Parking: Free car and coach parking available on-site.
Details are subject to change. It is always advisable to check the opening dates and times, prices, and other information on their website or directly with the attraction before booking.