County Clare offers spectacular golf and great times beyond the greens!
Welcome to County Clare, a golfer's dream destination where the sport is in season all year round! Whether you're a local enthusiast or visiting from overseas, our breathtaking coastal landscapes and pristine greenery provide the perfect backdrop for an unforgettable golfing experience.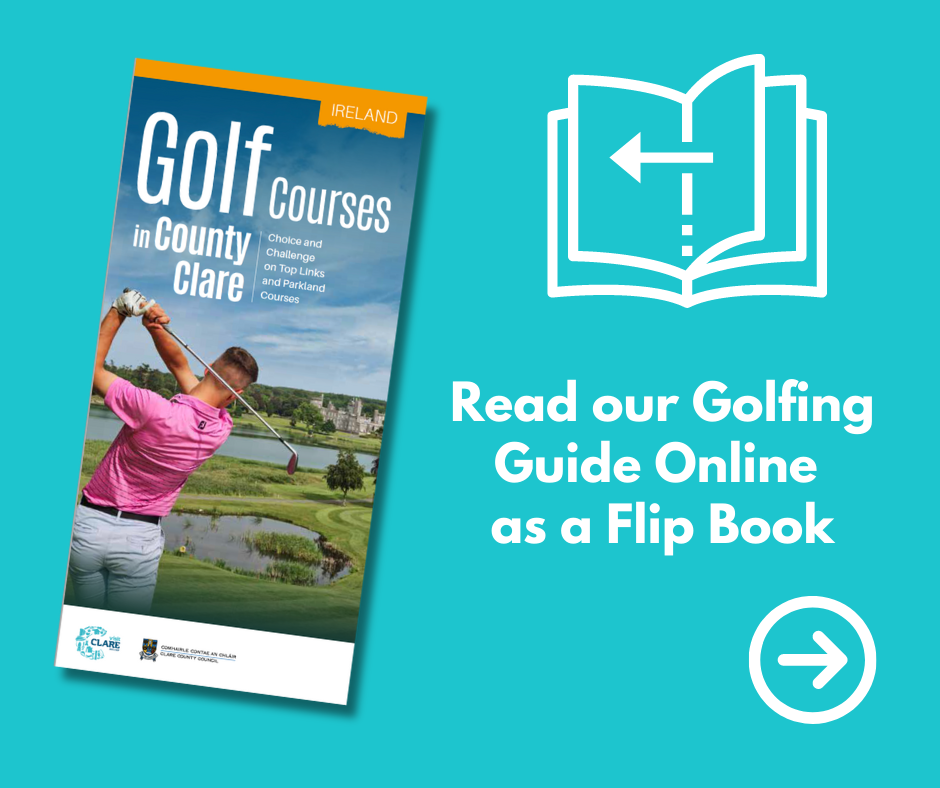 With eleven top-class golf courses to choose from, each offering its own unique challenges, you're sure to find the perfect match for your skill level and preferences. From natural links courses nestled amidst windswept dunes to picturesque parklands with tree-lined fairways, Clare's golfing options cater to every golfer's taste.
The best part? Accessibility is a breeze. Shannon International Airport is conveniently located in Clare, and all of our fantastic golf courses are just a short five to sixty-minute drive away. So, whether you're stepping off a plane or exploring the county, you're never far from the next golfing adventure.
Here is a link to an overview of all our courses, which includes links to their individual profiles. You can also open the online flipbook and view a page profile of each course.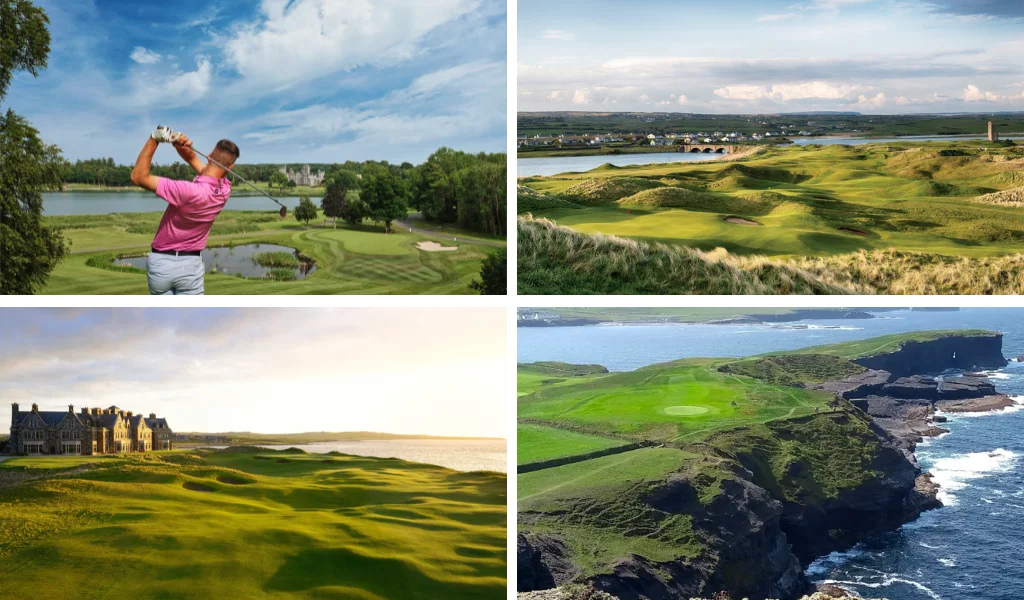 The 2023 KMPG Women's Irish Open
Dromoland Castle, County Clare – from August 31 to September 3, 2023
Don't miss the 2023 KPMG Women's Irish Open in Dromoland Castle from 31 August – 3 September. Having returned to the Ladies European Tour (LET) Schedule in 2022, the tournament will now take place three weeks earlier in the calendar in 2023 with top golfers competing for the €400,000 prize fund.

The event will feature some of the world's best golfers and Irish golfer and KPMG ambassador, Leona Maguire will once again tee it up at Dromoland Castle as she seeks to become the first Irish winner of the event.
Clare – Excitement Beyond the Greens
Beyond the greens, you'll discover a county renowned for its stunning scenery, captivating attractions, exciting activities, delectable cuisine, and, of course, the warmest Irish hospitality.
Don't miss the opportunity to tee off in this golfer's paradise! County Clare is calling, and we promise you'll leave with cherished memories and a desire to return. Get ready to swing into an extraordinary golfing adventure like no other. You can view all the highlights of Clare here or explore some of the great ideas.