Experience traditional music in Clare
County Clare is considered by most to be the home of Traditional Irish Music. When you are visiting Clare, here are some things to know and some places to experience it.
Trad Music Pubs
Enjoy a seisiún (sesh-oon) in a lively local pub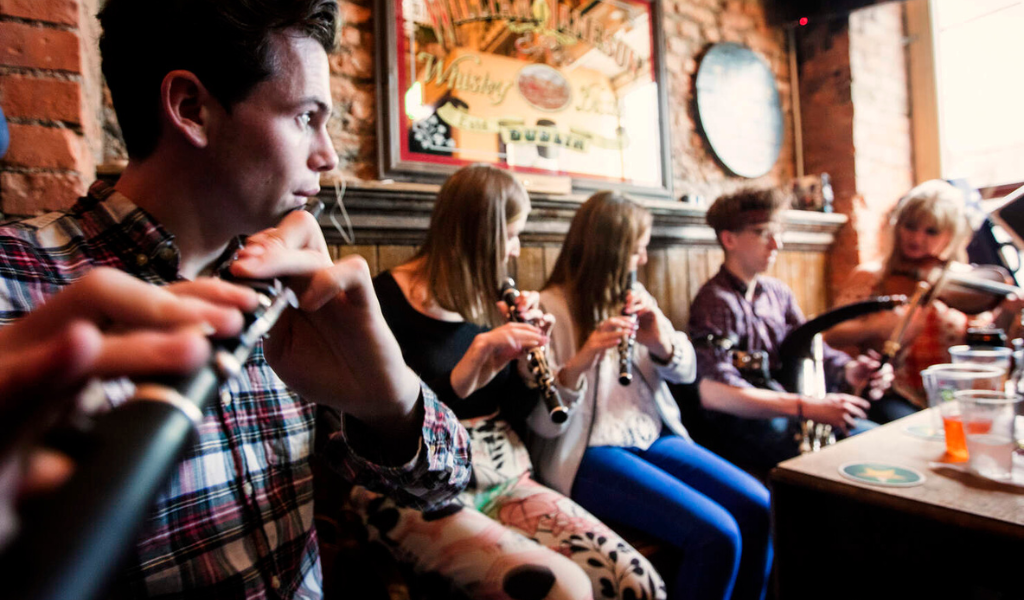 In the pubs in our towns and villages throughout Clare you can experience traditional Irish Music Sessions. Sometimes they are publicised and planned to start at set times, featuring top local talent or a visiting group. However, it often happens that musicians from anywhere in the world will meet up in a Clare pub known for its music and join in a spontaneous seisiún (sesh-oon). Then with a nod of the head or a tap on a bodhrán it all starts up. It creates a brilliant atmosphere and you can enjoy the music, the friendly banter, the stories and great cheer. Whether a seisiún is planned or not, they are not to be missed.
Traditional Irish Instruments
Know the lingo!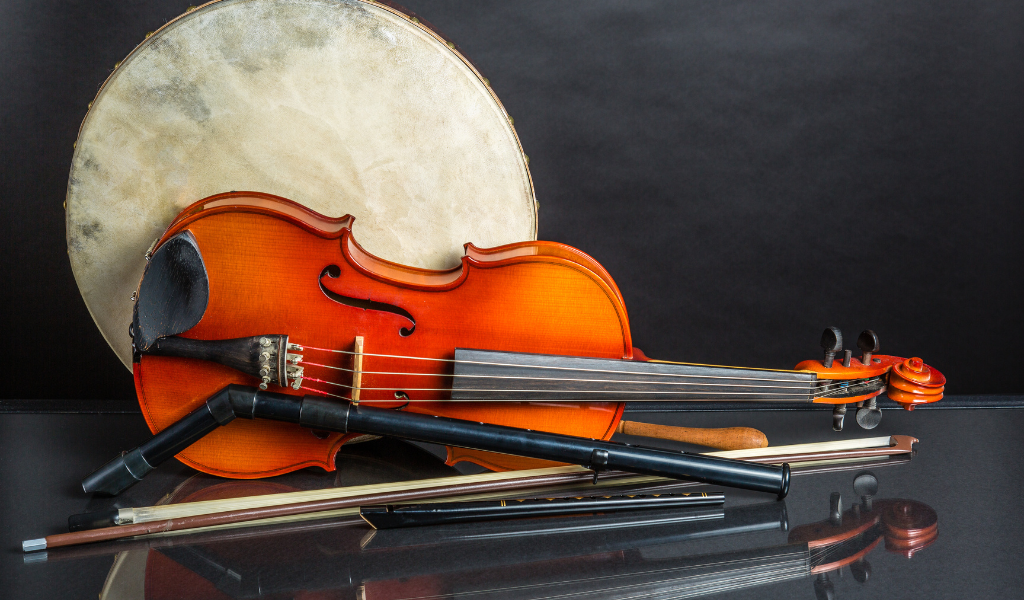 The main traditional instruments used in a Clare seisiún can vary, but typically involves one or more of the following instruments – the fiddle, Irish flute, tin whistle, Celtic harp, uilleann pipes, squeeze box, and the bodhrán. The fiddle is the same as the violin, but it is the style of play that differentiates them. The tin whistle is a six-holed wind instrument, also called a whistle. The squeeze box is another name for an accordion or concertina. The bodhrán (pronounced bow-rawn) is a one-sided, handheld drum with a powerful sound. The Uilleann Pipes (ill-ann) pipes are powered by a set of bellows controlled by the musician's elbow. The Irish Harp is a stringed musical instrument and is said to be one of the oldest in the world. It is also Ireland's national emblem – and Ireland has the distinction of being the only nation to have a musical instrument as a national emblem.
Traditional Music venues
Experience lively music sessions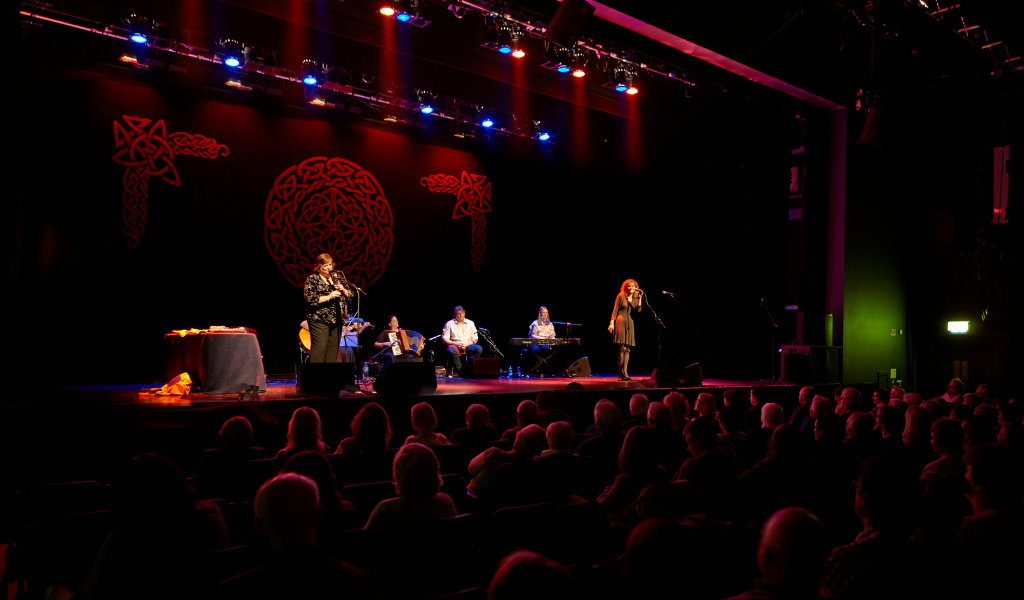 glór, in Ennis, is County Clare's flagship arts and entertainment venue. It offers a vibrant programme of events throughout the year and regularly features traditional music and dance performances. Cois na hAbhna in Ennis, is another popular performance venue for Irish céilí dances, concerts, and lively music sessions. 
The Willie Clancy Summer School
Celebrating a master traditional Irish musician
Miltown Malbay, West Clare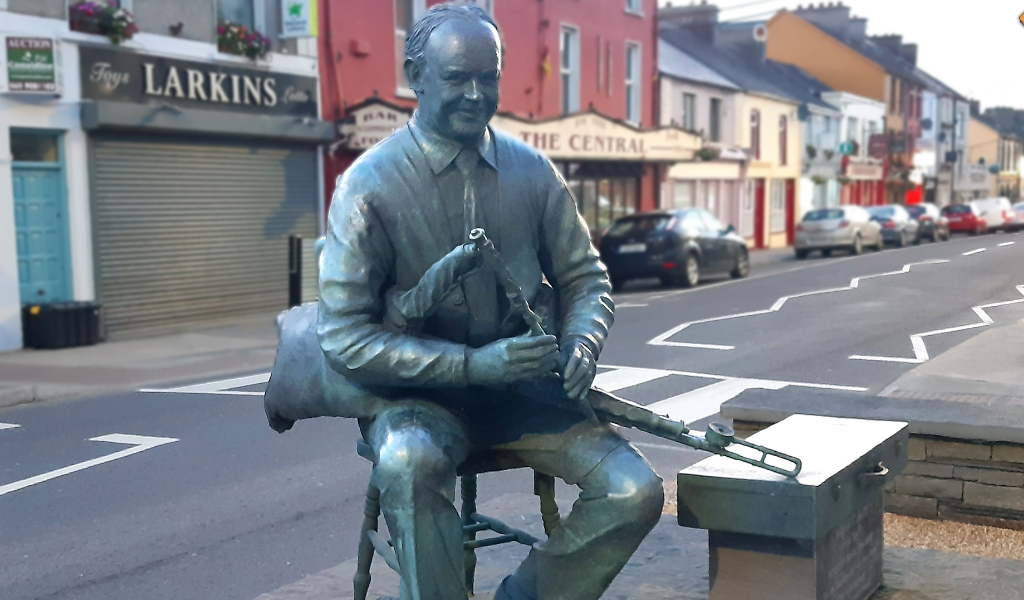 The Willie Clancy statue sits proudly in the centre of Miltown Malbay, County Clare, the birthplace of this famous uilleann piper and traditional Irish musician. The statue is a life size bronze of the celebrated musician, and was erected to celebrate his huge contribution to Irish music. In July every year, musicians and music lovers from all over the world flock to Miltown Malbay for the annual Willie Clancy Summer School. It is a major event featuring traditional Irish music, song and dance event with instrument and dance classes, lectures, workshops, recitals and céilithe dances all through the week. In 2023, the 51st annual Willie Clancy Summer School will take place in Miltown Malbay, Co. Clare, from Saturday 1st July to Sunday 9th July, 2023. When in Miltown Malbay take the time to visit The Music Makers of West Clare and view a specially commissioned 14-minute video of talented musicians performing on the different instruments, including uileann pipes.
Traditional music festivals and special events
Check out our events programme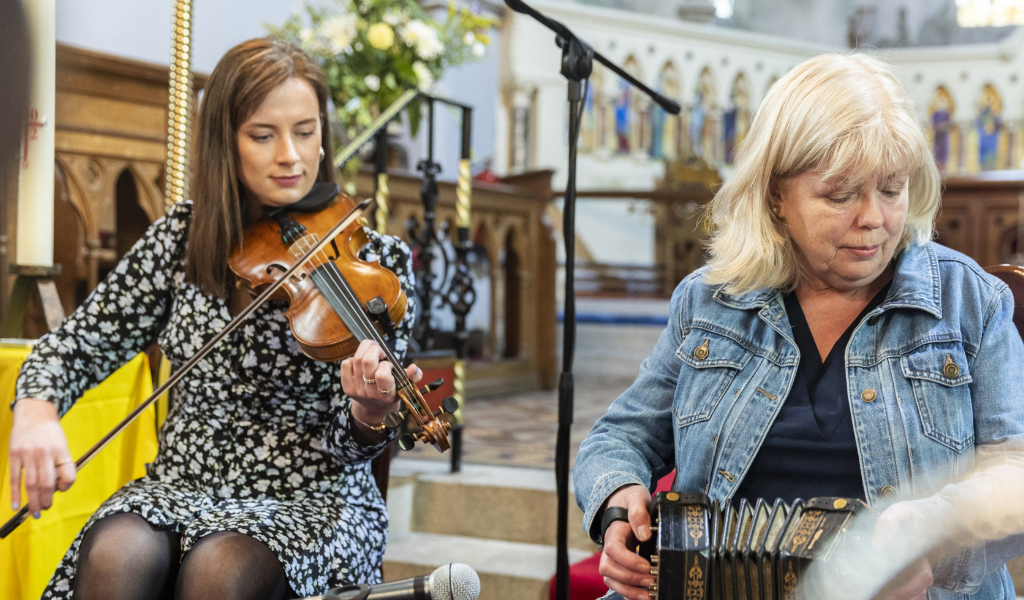 Traditional music festivals and special musical events happen throughout the year in Clare. You can check out some of the events here.