Ireland Journey Planner – Transport
for Ireland
With so many ways to travel on public transport, it's important to know all your options. Transport for Ireland offers information and options for travelling by bus, rail, tram, ferry and taxi. The planner covers the entire island, including Clare, and you can also download a handy series of apps to keep you in the loop while you're travelling.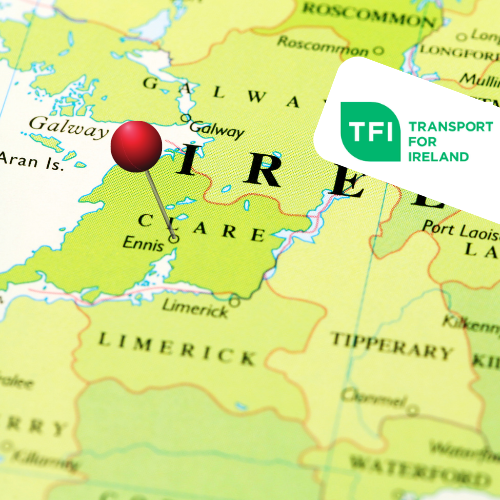 The Transport for Ireland website is a really handy way to plan your journey around Ireland, including to and from County Clare. The website is at www.transportforireland.ie
One of its best features is its journey planner, which lets you plan your trip to Clare or to any part of the island of Ireland. You can go directly to the journey planner here
If you download their 'TFI Go' app you use it to book your tickets online. Here is a short video to explain it.