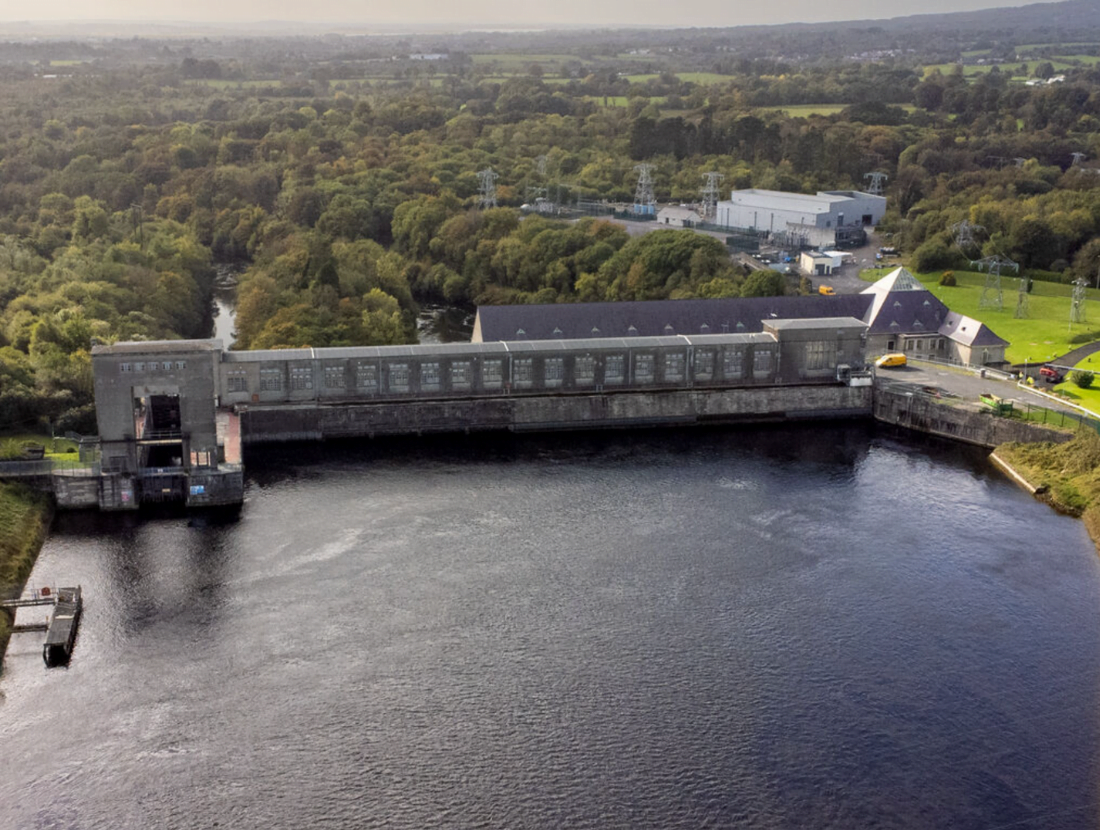 The small village of Ardnacrusha is located on the northern shore of the River Shannon and is home to the most ground-breaking infrastructure project ever constructed in Ireland.
Ardnacrusha Hydroelectric Power Station is regarded one of the engineering milestones of the 20th century and is draw for visitors to the southeast Clare area. Harnessing the water of Ireland's longest river to produce electricity, the 'Shannon Scheme' paved the way for the social, economic and industrial development of Ireland when it first commenced operation in the late 1920s. At the time, the Scheme met the electricity needs of the whole country and today continues to power tens of thousands of homes.
At certain times, visitors are welcomed to the Ardnacrusha experience at the refurbished visitor centre before going onsite to view the headrace canal, locks and tailrace.  When available, tours operate from Monday to Friday only as Ardnacrusha remains a working power station.
Ardnacrusha takes its name from the Irish "Ard na Croise" meaning "the height of the cross", due to a large wooden cross marker placed there in the early 12th century to mark the boundary of the Diocese of Limerick.
Ardnacrusha is located a short distance from Clare's county boundary with Limerick, which motorists today cross via Athlunkard Bridge. The landmark five-arch cut limestone bridge has provided a vital transport link over the River Shannon for two centuries. It once featured a toll gate house on the Limerick City side, which remains in place today. Ardnacrusha also is a gateway to the Lough Derg Region with its many visitor attractions and outdoor activities.