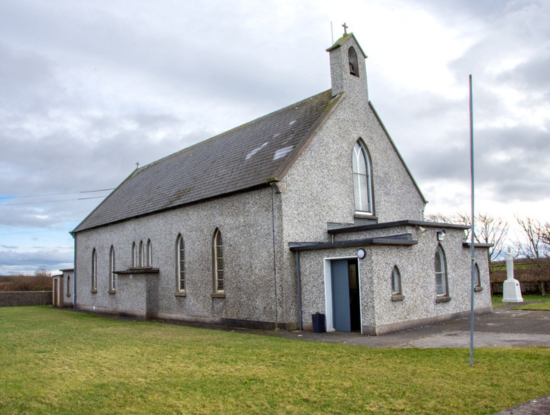 With expansive views of the wild Atlantic Ocean, Bealaha is the entry point on the West Clare coastline to the Loop Head Peninsula.
There are several archaeological sites in Bealaha including Doonbeg Fort and Caherduff Rath, a ringfort built sometime between the Iron Age and the Viking Age. Two kilometres south of Bealaha is St Senan's Altar dating back to the sixth century when Senan was Bishop and Patron of Corca Baiscinn (West Clare). He built the Altar in thanksgiving for receiving a bell (Clog na Néall) which descended from the clouds on the summit of Bansha Hill – on the spot where the Altar stands. During Penal Times in Ireland the Altar was used for the celebration of Mass. The most dominant building in Bealaha is St Senan's Church, which was built in 1869-1870.
Bealaha is situated in the heart of the Wild Atlantic Way and is close to key visitor attractions such as Loop Head Lighthouse, the Bridges of Ross, the Church of the Little Ark in Kilbaha, and the popular seaside resort of Kilkee.