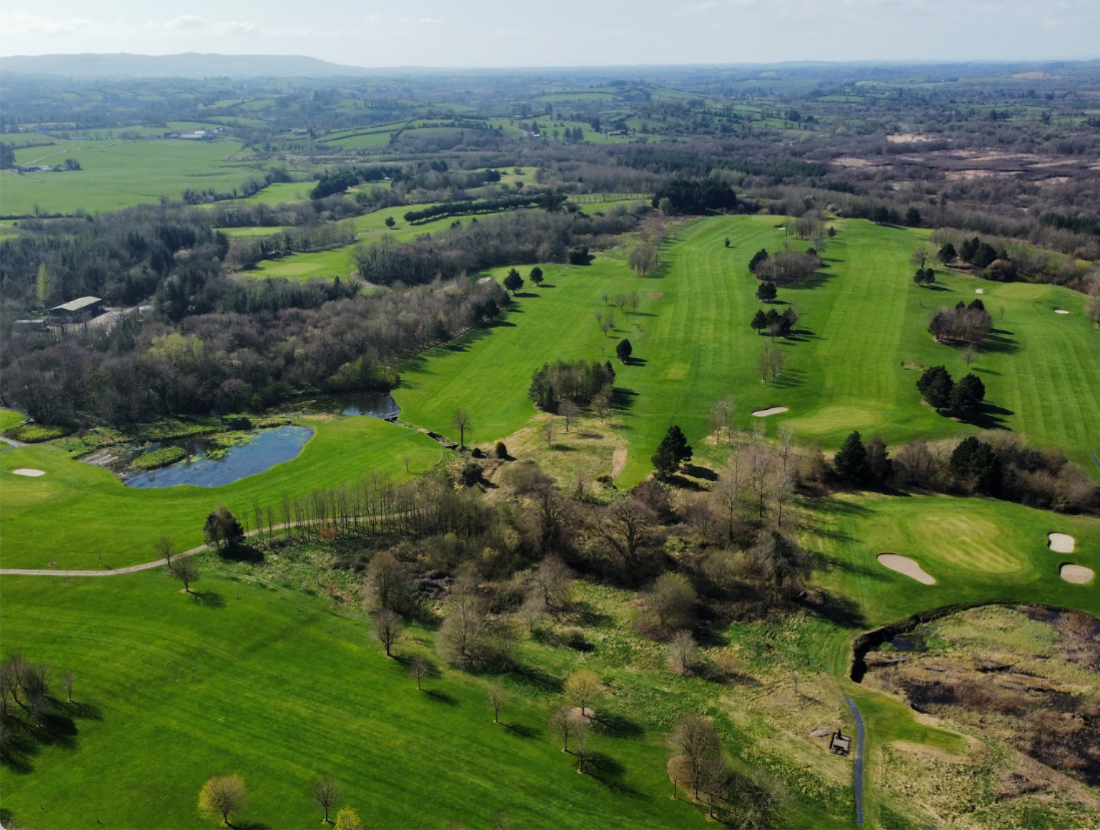 Nestled in the foothills of the Sliabh Aughty Mountains is the East Clare village of Bodyke.
Bodyke is home to East Clare Golf Club, which is set in 150 acres of unspoilt, rolling, quiet countryside with majestic views of East Clare. The par 71 championship course was designed by noted golf architect Dr. Arthur Spring.
Rich in culture and history, Bodyke is situated close to the amenities and activities that surround Lough Derg and is located just a few kilometres from the village of Tuamgraney and the town of Scariff.
The scenic little village has changed the course of Irish history in a big way. The late 19th century was very much defined by The Land Wars – a period of great unrest which continued for three decades as tenant farmers fought for fairer rents and better conditions. One of the most dramatic events of the Land War took place in Bodyke in 1887 – known as the Bodyke Evictions.
A short walk from the village is the East Clare Way, a circular route that takes hikers on a 180-kilometre journey through the Slieve Aughty Mountains, the hills and valleys of East Clare, and along the banks of the River Shannon and Lough Derg.
The novelist Edna O'Brien and family historian Edward MacLysaght came from the parish of Bodyke.