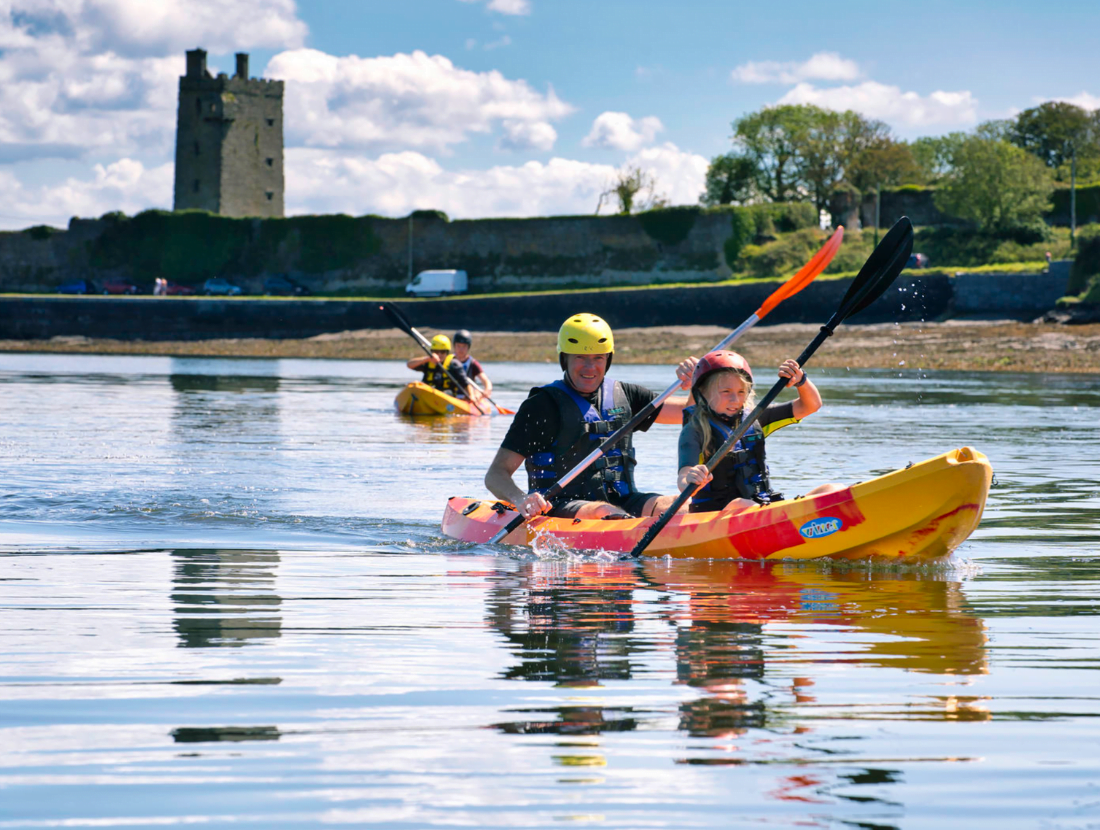 Lying at the mouth of the Moyarta river as it enters the horseshoe-shaped Carrigaholt Bay is the picturesque fishing village of Carrigaholt.
The largest village on the Loop Head Peninsula is renowned for its seafood restaurants, bustling piers, cliffs and small beach, and a 15th century castle that stands guard over the mouth of the River Shannon.
The coastal scenery around Carrigaholt Bay is spectacular with splendid examples of sea-stacks, sea-caves, chasms and rocks. The cliffs provide a nesting ground for many different seabirds – which is why the Loop Head Peninsula is renowned as one of Europe's premier bird watching regions. Also look out for grey seals on the stony beaches as well as wild goats that feed on the grassy slopes.
The largest of the two local piers is a hive of commercial and recreational activity throughout the year.  There are adventure boat trips and tours available for anyone looking for an up-close encounter with Europe's largest group of resident Bottlenose Dolphins at the mouth of the River Shannon. You will also see other marine wildlife such as grey seals, peregrine falcons, choughs, gannets, the nesting sites of pelagic sea birds and be shown the historic landmarks that are rich in maritime culture and folklore.
Whether you are a fishing novice or a seasoned sea angler, daytrips to the rich fishing grounds of Ireland's southwest coast depart daily from the pier. Carrigaholt Sea Angling Centre attracts people from all over the world every year.
Visitors to Carrigaholt can view the grounds of Carrigaholt castle, one of Ireland's best preserved tower houses, built in around 1480.  Carrigaholt is located close to numerous other attractions along the Wild Atlantic Way including the seaside resort of Kilkee, the spectacular natural sea arches at the Bridges of Ross, the Church of the Little Ark in Kilbaha and Loop Head Lighthouse.