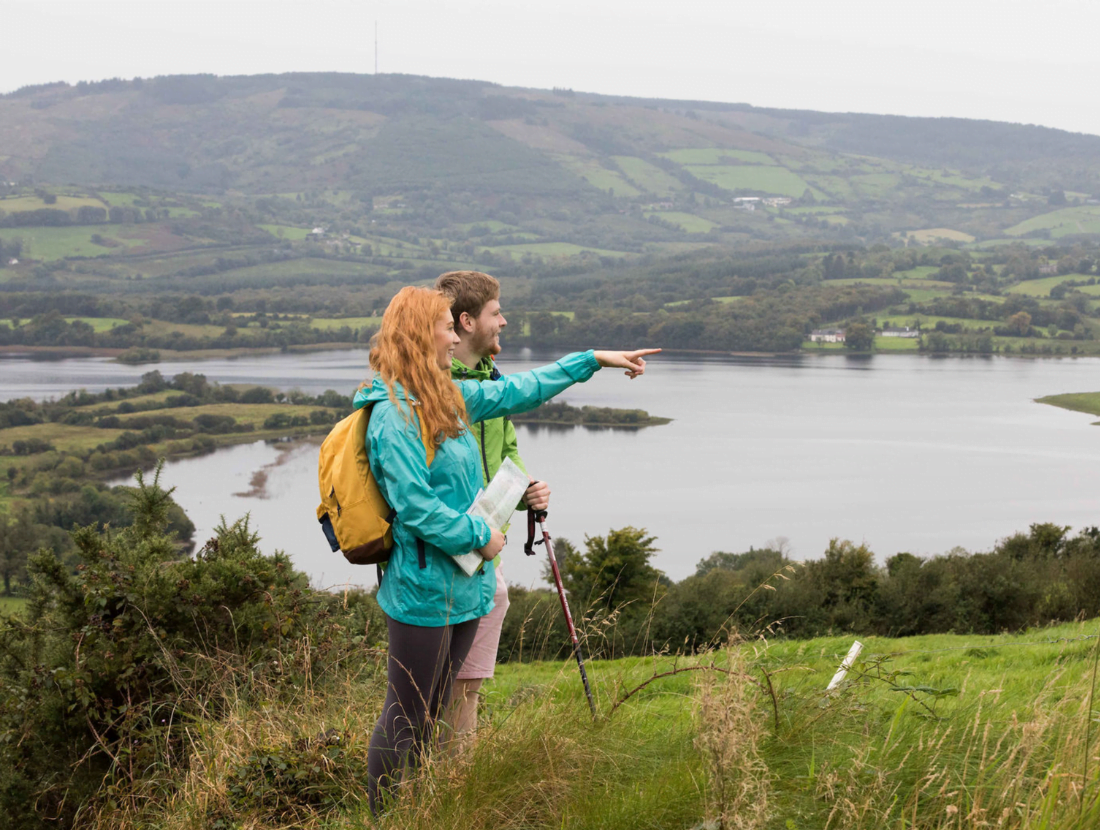 Perched along the eastern bank of Lough Graney and at the doorstop of Cahermurphy Nature Reserve is the picturesque East Clare village of Flagmount.
The small village is situated a short distance from the Clare county boundary with Galway and is a major draw for outdoor enthusiasts due to its proximity to a variety of walking trails and activities.
Lough Graney and Cahermurphy Forest are sometimes referred to as the 'Killarney' of County Clare. This unspoilt area of natural beauty was made famous by the poet Brian Merriman in 'Cuirt an Mhean Oiche' (The Midnight Court), written in 1780.
Cahermurphy Forest boasts scenic woodland and mountain walks and a lakeshore picnic site, while the lake offers some of the best fishing in all of Clare. The 9km Cahermurphy Loop features on the Shannon Region Trails Programme and is perfect for those seeking a tougher hiking challenge.
Flagmount is on the East Clare Way, a circular route that takes hikers on a 180-kilometre journey through the surrounding Slieve Aughty Mountains, the hills and valleys of East Clare, and along the banks of the River Shannon and Lough Derg. Taking eight days to complete, the loop connects with the Mid Clare Way.
Flagmount is rich in history. Cahermurphy House was once the stately home of Arthur Knox, the famed traveller and writer. A stone caher (or stone fort) can still be seen from the main road on the lands surrounding the house. The site is known locally as the 'White Sands' because of the stretch of sandy shore on the edge of the lake.
There are several accommodation options in the Flagmount area, including Cúlú Fia Wild Glamping, which offers a unique camping experience in a woodland setting on the slopes of Slieve Aughty.
Experience the Flexibility of DigiClare Hubs: Empowering Remote Working in County Clare.
Flagmount is home to one of the eleven DigiClare centres. DigiClare Hubs offer visitors the opportunity to work flexibly and remotely within vibrant communities across County Clare. With a range of amenities such as individual hot desks, high-speed broadband, co-working spaces, private work units, meeting rooms, and more, our hubs provide a fresh, dynamic, and secure environment to suit your diverse working needs. See www.visitclare.ie/digiclare