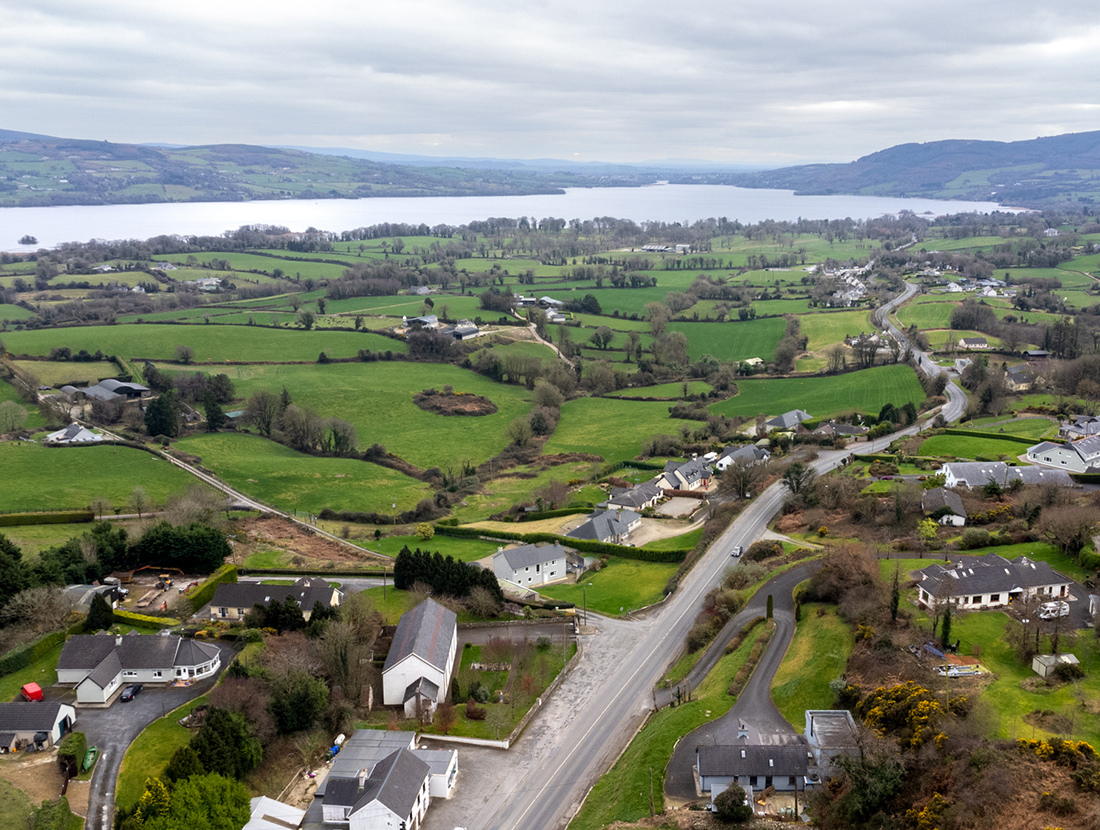 Overlooking the majestic waters of Lough Derg is the quaint East Clare village of Ogonnelloe.
Ogonnelloe in East Clare is located in one of the county's most idyllic settings, perched high above the shores of Lough Derg and surrounded by ancient woodland.
For the outdoor enthusiast there is plenty to see and do in and around the village, which is hugely popular with visitors from across Ireland and further afield who come to enjoy its watersports.
Have a trip to remember as you explore scenic Lough Derg's bank-side heritage, swans and eagles and deserted islands, all from the perspective of its sparkling waters. Experience the Lough Derg Blueway by kayak, canoe or Stand-Up Paddle Board from one of the 13 trailheads (trail start-points). For a less challenging paddle and for more time drifting and relaxing, "New to the Blue" paddlers can enjoy the nooks and crannies around the lakeside at nearby Twomilegate.
West Lake Aqua Park, located a short walk from Ogonnelloe, is Ireland's newest aqua park offering a fun day out on the lake for all the family. The purpose-built University of Limerick Sport Adventure Centre (ULAC), also in Twomilegate, caters for visiting groups, schools, kids' camps, adult courses, companies and sports teams. Participants can choose from activities such as sailing, windsurfing, kayaking, power boating, archery, orienteering, high ropes, low ropes adventure trail and rock-climbing tower.
As the largest lake on the river Shannon, Lough Derg offers superb fishing with its many islands and sheltered bays. There are shore facilities and fishing stands at Twomilegate.
Nearby Ballycuggeran is home to a Blue Flag beach and is the starting point for the Crag Wood Walk. After a brief climb into the hills, you will be treated to astonishing views over Lough Derg and the valley below with its Sitka, spruce and fir woodlands. Ballycuggeran also is the starting point for the 3.5-hour hike to Moylussa, County Clare's highest peak at 531m.
Ogonnelloe is located 2km from the East Clare Way, a circular route that takes hikers on a 180-kilometre journey through the rolling hills and valleys of East Clare, and along the banks of the River Shannon and Lough Derg. Taking eight days to complete, the loop connects with the Mid Clare Way.
Ogonnelloe derives its name from Tuath O gCoinghilla, the ancient territory of the O'Duracks. The footprints of Ireland past can be found around the village, including the 4,500-year-old Bealkelly (Purdon) wedge tomb, the early Christian Ballyloughnane ringfort and St. Mary's Church, built in 1801 and once a venue for a political meeting attended by Irish politician and adventurer, The O'Gorman Mahon.