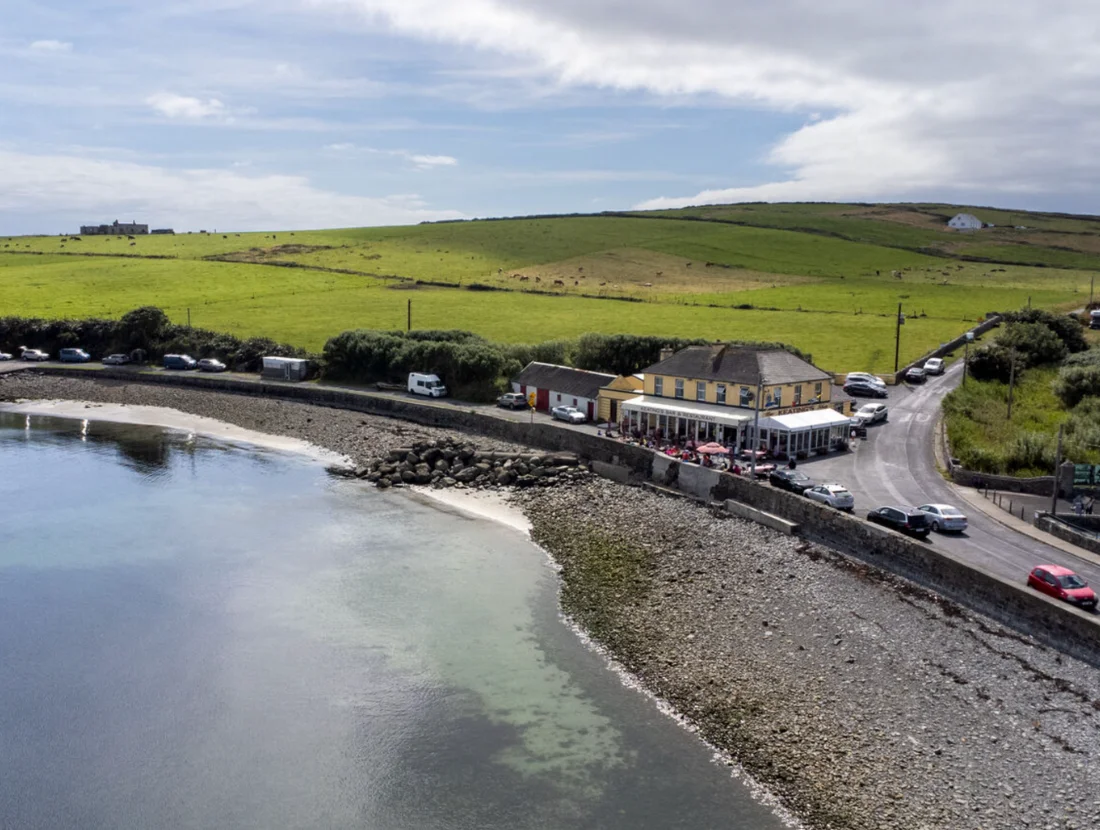 Kilbaha is County Clare's most westerly village and is tucked into a sheltered bay where the Shannon Estuary meets the mighty Atlantic Ocean.
The village's distinctive picturesque setting offers stunning coastal walks and outstanding views of the River Shannon and its rocky coastline, Kerry Head and the Brandon Mountains.
Overlooked by the ruin of Doondalhen House, Kilbaha pier was built in the early 19th century to cater for the large numbers of people making their living from fishing, seaweed gathering and piloting the large ships going up the Shannon to the Limerick City. Today, experienced sea anglers and fishing novices alike can enjoy a deep-sea fishing expedition off the coast of Loop Head with Fishing Adventures, which operates daily from the pier.
The Little Ark on display at the Star of the Sea Church is the subject of a fascinating story from the 19th century when landlords across Loop Head refused permission for the building of a Catholic Church on their land. Local Catholics resorted to practicing their faith in a wooden box containing an altar which was rolled onto the beach at low tide.
Kilbaha Gallery stocks work from some of Ireland's foremost contemporary artists, including bronze sculptures, oil paintings, and mixed media to ceramic and textile art. The nearby Sonas Studio is a working studio and holds regular open studio weekends.
5 kilometres west of Kilbaha is Loop Head Lighthouse, which has become one of West Clare's most visited attractions since it being opened to the public in 2012. Steeped in history and rich in maritime heritage with its origins dating back to the 1670s, the existing tower style lighthouse was constructed in 1854 and was operated and maintained by a keeper who lived within the lighthouse compound.
A short distance to the north of Kilbaha lie the spectacular natural sea arches at the Bridges of Ross, a must see for anyone visiting the Loop Head Peninsula and the Wild Atlantic Way. For keen birdwatchers, late summer and autumn is a great time to visit as thousands of rare seabirds begin their southbound migration from the cliffs edge.