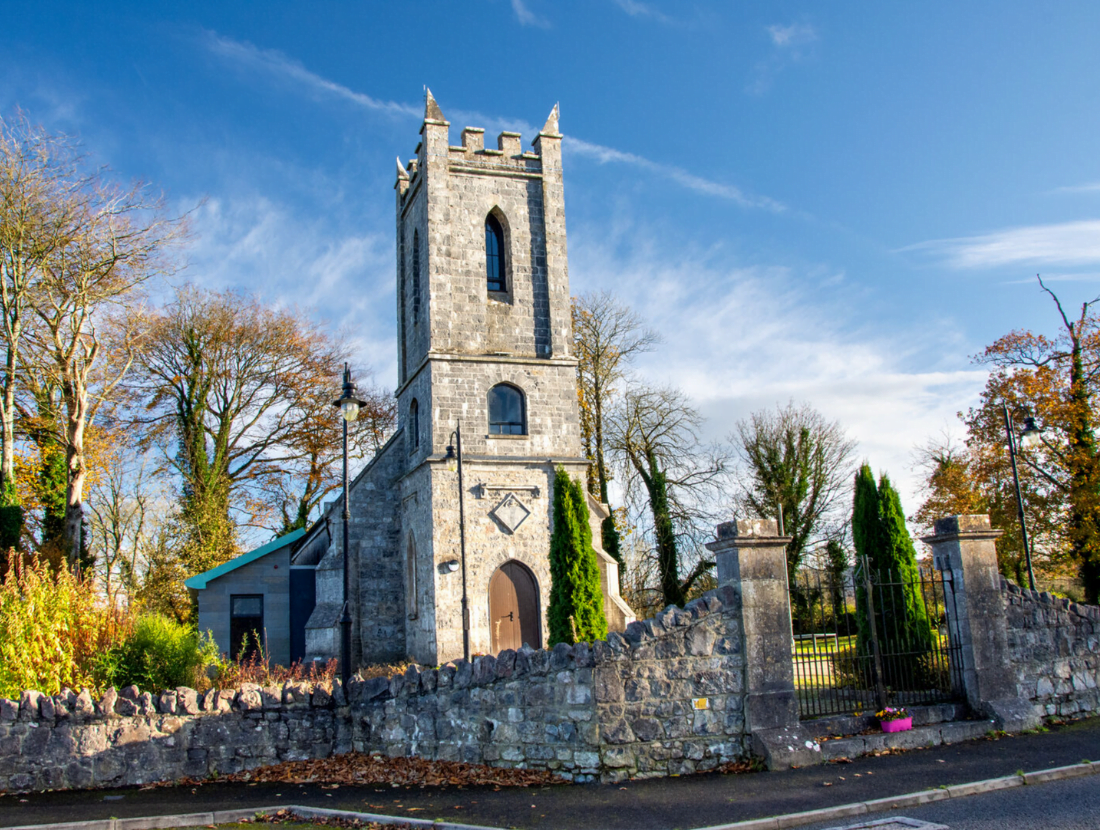 The picturesque East Clare village of Kilkishen is surrounded by history and outdoor adventure.
One of Clare's most popular sets of walking trails is located near the village. The 12 O'Clock Hills offer three choices of trails, which are fully waymarked with red, blue and purple arrowheads to facilitate self-guiding. Hikers can make their way around lakes and bog lands, woodland and castles, such as the mid-15th century Ballycullen Castle. The trails offer stunning panoramic views of the Clare landscape, including West Clare, the Burren and the Shannon Estuary.
The village is close to the East Clare Way, a circular route that takes hikers on a 180-kilometre journey through the rolling hills and valleys of East Clare, and along the banks of the River Shannon and Lough Derg. Taking eight days to complete, the loop connects with the Mid Clare Way.
Cullaun Lake or Lough Cullaunyheeda is the bighest of the lakes that encircle Kilkishen, and it is home to Cullaun Sailing Club. If you are looking for an adventure on the water, then pop into the club boathouse. Sailing events run throughout the season for all ages.
The Kilkishen Heritage Centre is based in a former Church of Ireland building, which was originally erected in 1811. The venue regularly hosts music concerts, cinema showings and dance classes, while it is also worth a visit to observe the fantastic restoration work carried out to the building.
The renowned restored tower house at Knappogue Castle is located just 5 kilometres from Kilkishen. The late medieval building also is a popular venue for medieval banquets.
Situated 5km north the village on 50 acres of wooded grounds is Craggaunowen, an award-winning prehistoric park. The popular visitor attraction recreates homesteads, animals and artefacts which existed in Ireland during Ireland's pre-historic and early Christian eras. Visitors can see a replica of a Crannóg (lake dwelling), a ring fort, an Iron Age roadway, and an outdoor cooking site. Also on display is the 'Brendan Boat' built by Tim Severin who sailed from Ireland to Newfoundland, re-enacting the voyage of St. Brendan, reputed to have discovered America nine centuries before Christopher Columbus.