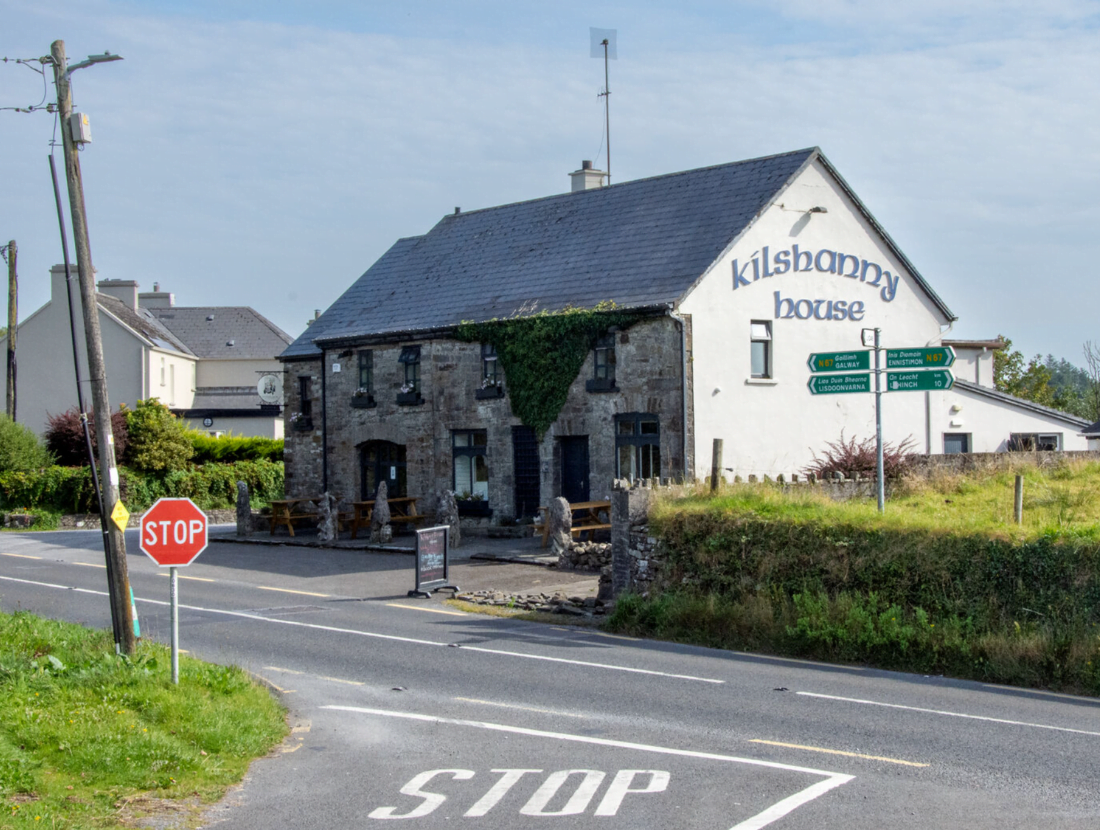 Located a stone's throw from the Wild Atlantic Way and midway between the heritage towns of Lisdoonvarna and Ennistymon, the village of Kilshanny provides visitors with a taste of what the Burren has to offer.
The 200-year-old Kilshanny House is a perfect example of a fine traditional Irish pub with its limestone exterior, the smell of home baking escaping from the small country kitchen, and the regular Irish traditional music sessions. The signature dish is known lovingly as Burren béilíní, comprising harvested wild Atlantic seaweed, locally smoked salmon, Burren beef and Kilshanny lamb.
The Burren is one of the most heritage-rich locations in western Europe with its array of wedge tombs, prehistoric settlements, crosses, holy wells, castles and churches, and Kilshanny is no different. The ruins of the 12th century Abbey of St Mary and St Augustine can be found in Kilshanny underlining the long history of settlement in the area.
An 8-metre-high stone mound known as Carn Connachtach or Carn Mic Tails lies a kilometre south of the village. Legend says the 100-metre-wide mound served as the place of inauguration for the chiefs of Corcomroe, while it is also claimed the mound is likely of prehistoric origin and may contain Bronze Age cyst graves. Kilshanny also is home to several Holy Wells including St. MacCravan's Well, The Blessed Well, St Augustine's Well and Tobar Sheanáin, which is dedicated to Saint Senan of Scattery Island.
The 500-year-old Ballynagowan (Smithstown) Castle, overlooking the Deelagh River and valley, has played an exciting role in the history of North Clare having previously been owned by the last King of Munster, Murrough O'Brien, and attacked by Cromwell's army in 1649. Today the castle continues to influence life around Kilshanny as it has been transformed into a self-catering home to give visitors an authentic Irish castle experience.
Kilshanny offers plenty of B&B and self-catering options making the village an ideal stop-off point on your journey through the Burren National Park and the Burren and Cliffs of Moher UNESCO Global Geopark.