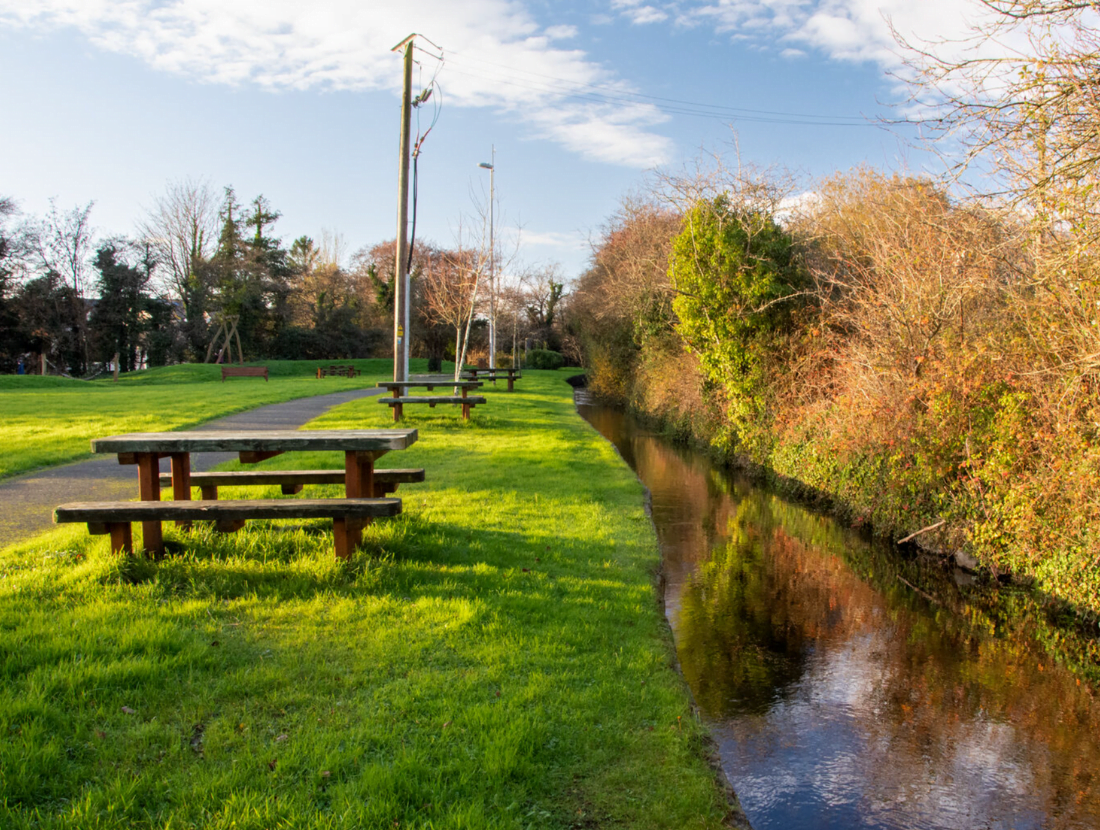 Situated halfway between the county capital of Ennis and Shannon International Airport, Newmarket-on-Fergus is a thriving, modern town with a rich heritage past.
Step back in time by visiting the Mooghaun Bronze Age Hillfort, located just outside the town. Built around 950 BC, Mooghaun is one of the biggest Late Bronze Age forts in Ireland and is just 1km from Mooghaun Lough where the largest and most spectacular hoard of prehistoric gold in Western Europe was discovered. The Mooghaun gold hoard is now on display in the National Museum of Ireland Dublin. There is a self-guided trail leading up to the Hillfort where admission is free.
Newmarket-on-Fergus is one of six trailheads on the Mid Clare Way, a 148km-long loop boasting remote hills, river valleys and lake shore scenery in abundance. Taking six days to complete, the loop connects with the East Clare Way. Located on the western edge of the town is Lough Gash, a turlough or disappearing lake.
The town has plenty of pubs and restaurants while there is a range of accommodation options on offer, including B&Bs, a lodge, self-catering and two nearby hotels.
Dromoland Castle Hotel has been welcoming guests since the 16th century and is the ancestral home of the O'Briens, with a lineage that dates back over 1,000 years to the last High King of Ireland Brian Ború. The luxury hotel is located on a 450-acre estate that offers guests a variety of outdoor activities, including fishing, archery, falconry, horse riding, estate walks and cycles, stand up paddle boarding and tennis.
Dromoland boasts one of the finest parkland golf courses in Ireland. Designed by Ron Kirby and JB Carr, the impressive 18-hole par 72 championship course is complemented by 10 fully automated driving bays, putting greens and bunker.