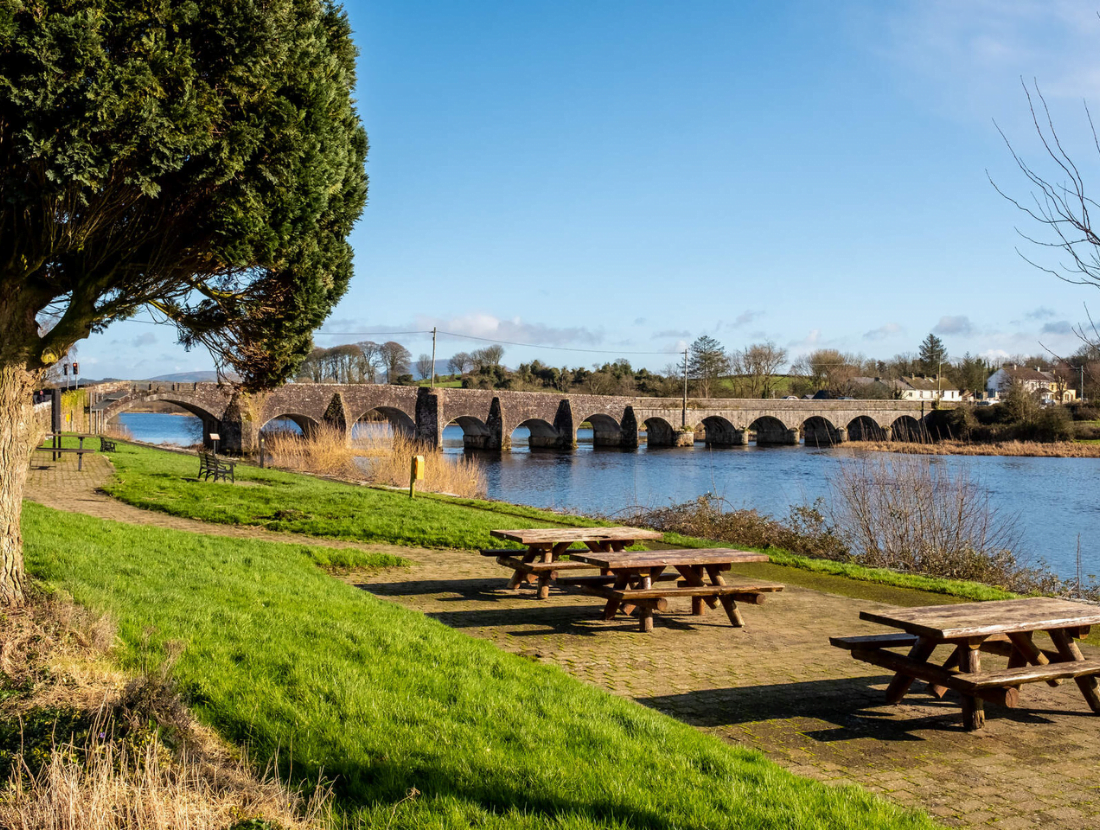 Located at a bridging point on the mighty River Shannon, the scenic village of O'Briensbridge stands on the eastern edge of Clare and is home to some of the County's most scenic walking loops.
The large village is named after the bridge built across Ireland's longest river in 1506 by Turlough O'Brien, the first Earl of Thomond and his brother, the Bishop of Killaloe. The present bridge provides the only crossing of the Shannon between Limerick City and Killaloe and acts as an important link between counties Clare, Limerick and Tipperary.
The village is the starting point for the O'Briensbridge to Old Barge Loop Walk. Along this trail, you can experience a little piece of history, as it includes the old canal towpath used, in years past, for horses to pull barges up the waterway. The picturesque 12km walk passes along the riverbank and towpaths from O'Briensbridge to Clonlara and returns via the headrace embankment.
A shorter 5km loop follows the Shannon River with views of the historic Parteen Weir Hydro Dam, which forms part of the Shannon hydroelectric scheme, one of the engineering milestones of the 20th century.
The section of the river south of the village is popular for angling and water sports activities. O'Briensbridge-based Shannon Paddlers offers guided kayak and canoe trips on the canal and down the Shannon towards Limerick City. O'Briensbridge also is located a short distance from the Lough Derg Blueway, which is made up of a series of water and land-based activity trails around Ireland's third largest lake.
The village has a public playground and a picnic area.