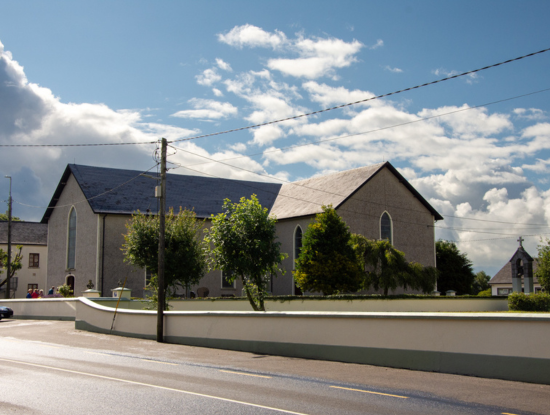 Named after an old corn mill that was located on the Mill River, the attractive village of O'Callaghan's Mills is set in the lakelands region of East Clare.
For the outdoor enthusiast, there is plenty to see and do in and around the village. The nearby Lough Gar, Doon Lough and Kilgory Lough are popular with anglers and offer quality pike and course fishing. The lakes are a draw for walkers who can enjoy the majestic views offered by the lakelands of East Clare. The local wildlife consists of Wild Geese, Malards, Swans, Water Hens and Snipe.
O'Callaghan's Mills is on the East Clare Way, a circular route that takes hikers on a 180-kilometre journey through the rolling hills and valleys of East Clare, and along the banks of the River Shannon and Lough Derg. Taking eight days to complete, the loop connects with the Mid Clare Way.
Cullaun Lake or Lough Cullaunyheeda is the biggest of the lakes that encircle the village, and it is home to Cullaun Sailing Club. If you are looking for an adventure on the water, then pop into the club boathouse. Sailing events run throughout the season for all ages.
O'Callaghan's Mills is served by a church, community hall, Post Office, service station, national school and a public house. The local GAA Club is a hive of activity, particularly during the summer months, and always affords a warm welcome to visitors looking to enjoy the spectacle of Ireland's most ancient game being played.
O'Callaghan's Mills is the birthplace of World Cross-Country Championship winner (1931), politician and GAA administrator Tim Smythe (1905-1982). He is commemorated by a plaque beside St. Patrick's National School.