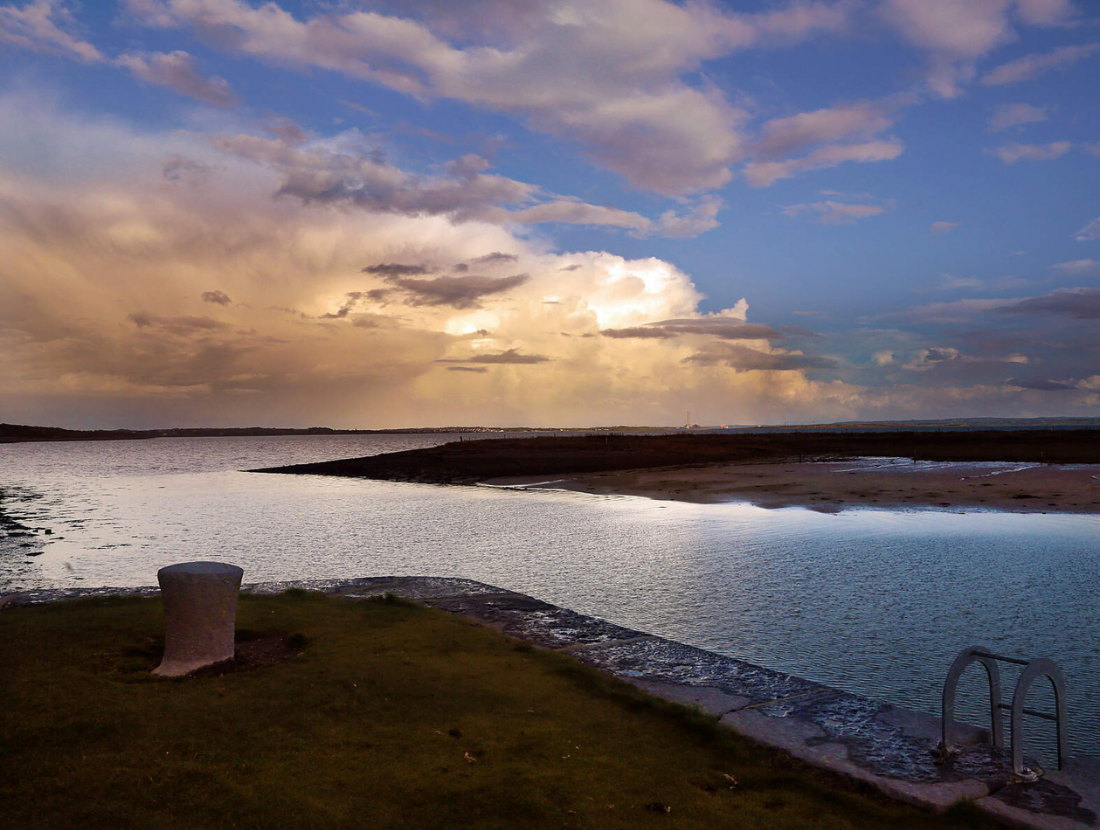 The small West Clare village of Querrin overlooks the vast expanse of the Shannon Estuary and is located on the southern shore of the Loop Head Peninsula.
The promotion of responsible and sustainable tourism in the area is evident in the presence of a small development of holiday cottages and an award-winning eco-camping and glamping site, which also provides yoga and cookery retreats.
Querrin's heritage attractions include the mid-19th century fishing pier from where you can enjoy panoramic views of the River Shannon, the longest river in Ireland, as well as Scattery Island and, on a clear day, the towering mountains of Kerry.
Querrin has an intact Fairy Fort, a circular prehistoric settlement dating from the late Iron Age to early Christian times. A handball alley located next to the pier dates to the early days of the Gaelic Athletic Association, a nationalist organisation founded in 1884 by Clare man Michael Cusack. Querrin House, a recorded monument, also is located close to the pier.
Querrin is situated in the heart of the Wild Atlantic Way and is close to key visitor attractions such as Loop Head Lighthouse, the Bridges of Ross, the Church of the Little Ark in Kilbaha, and the popular seaside resort of Kilkee.