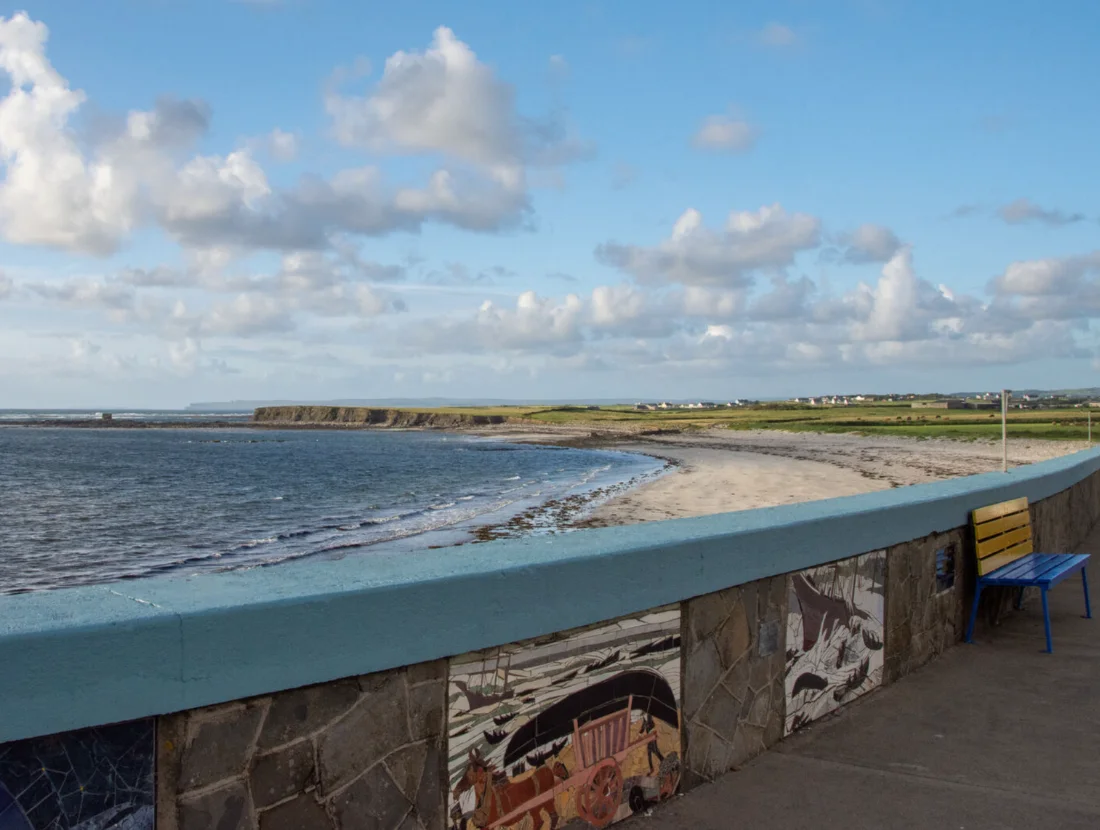 Situated on West Clare's rugged coastline in the heart of the Wild Atlantic Way, the traditional fishing village of Quilty is surrounded by golden sandy beaches and features plenty of accommodation options for those seeking an authentic Irish holiday experience
Seafield, which is located a short distance from the village, features a busy fishing pier and two expansive beaches either side of a short, sandy peninsula. The beaches offer views towards Doonbeg and the mountains of Kerry to the south and the Aran Islands and the Cliffs of Moher to the north, and provide plenty of opportunity for swimming, walking, seasonal bird watching and painting.
From Seafield there are clear views to Mutton Island where St. Senan founded a church in the early 6th century. A signal tower built in the early 19th century was designed to give warning of invasion during the Napoleonic period, while the island was used as a prison in the 20th century.
The Star of the Sea Church attracts visitors curious about its history and architecture. On display in the sanctuary area is the bell from "The Leon", a French cargo ship that foundered off the coast during a violent storm in 1907.
The people of Quilty have a lengthy tradition of making a living from the sea and nowadays local fishermen can be seen landing lobster, salmon, bass, herring and mackerel. In times past, most farming families supplemented their incomes by harvesting seaweed, a tradition that continues today for the family-run Wild Irish Seaweed. Join fourth generation seaweed foragers on a Seaweed Safari and enjoy the spectacular shore walk from Caherush where you will be shown how to identify and harvest the seaweeds by hand like. You will learn about the nutritional benefits of the edible seaweeds along the with the cosmetic and horticultural benefits.
There is a wide array of accommodation options in the village including self-catering at Quilty Cottages, B&Bs, a caravan park and the two large hotels in Spanish Point.