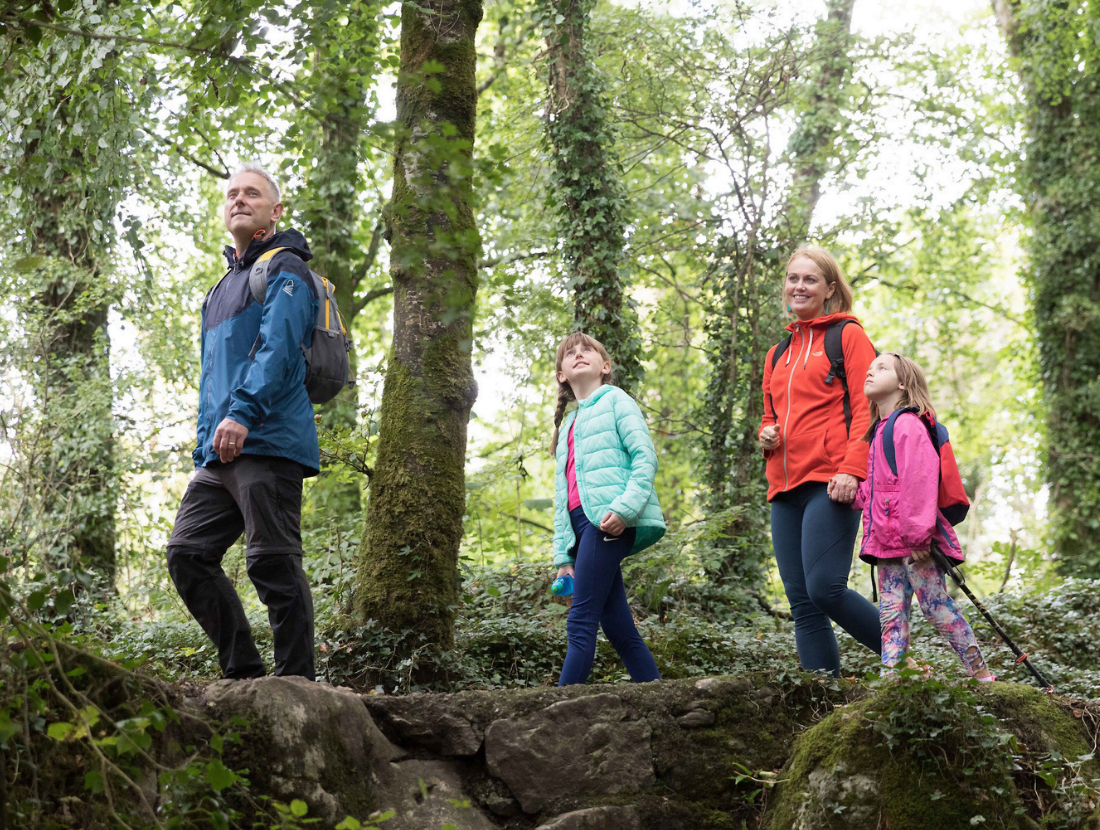 Situated close to the town of Ennis and on the south-eastern edge of the world-famous Burren region, the small village of Ruan is a popular destination for those in pursuit of outdoor activities.
The Dromore Woodland Nature Reserve is renowned for the diversity and richness of its flora and fauna. The 400-hectare beauty spot is home to many different habitat types, including a river, lakes, turloughs, callows (flooded meadows), limestone pavement, fen peat, reed beds and rich woodland species.
The reserve has historical and archaeological aspects – the 17th century O'Brien Castle is still standing by the lake edge. There also is the site of Cahermacrea Castle, the site of Kilakee Church, two ring forts and a lime kiln.
Dromore is a popular destination for walkers of all ages and hosts two self-guiding nature trails. It is one of six trailheads on the Mid Clare Way, a 148km loop boasting remote hills, river valleys and lake shore scenery in abundance. Taking six days to complete, the loop connects with the East Clare Way. Dromore also is a poplar fishing location and features a slipway for those heading out on the water.
Surrounded by green fields and stone walls, Ruan features three local pubs providing much needed refreshment after a day of outdoor activity.
The village is the birthplace of award-winning Irish traditional musician Sharon Shannon. Sharon has performed with international artists such as Elvis Costello, Kate Bush, Bono, Jackson Brown, Sinéad O'Connor, Steve Earle, Kirsty MacColl and Paul Brady.
Ruan is located just 7km from Dysert O'Dea Castle, an authentically restored 15th century castle that also houses the Clare Archaeology Centre. The nearby town of Corofin is home to the Clare Heritage Museum, Inchiquin lake, Lough Avalla Farm Loop, and Clare Heritage and Genealogy Centre.