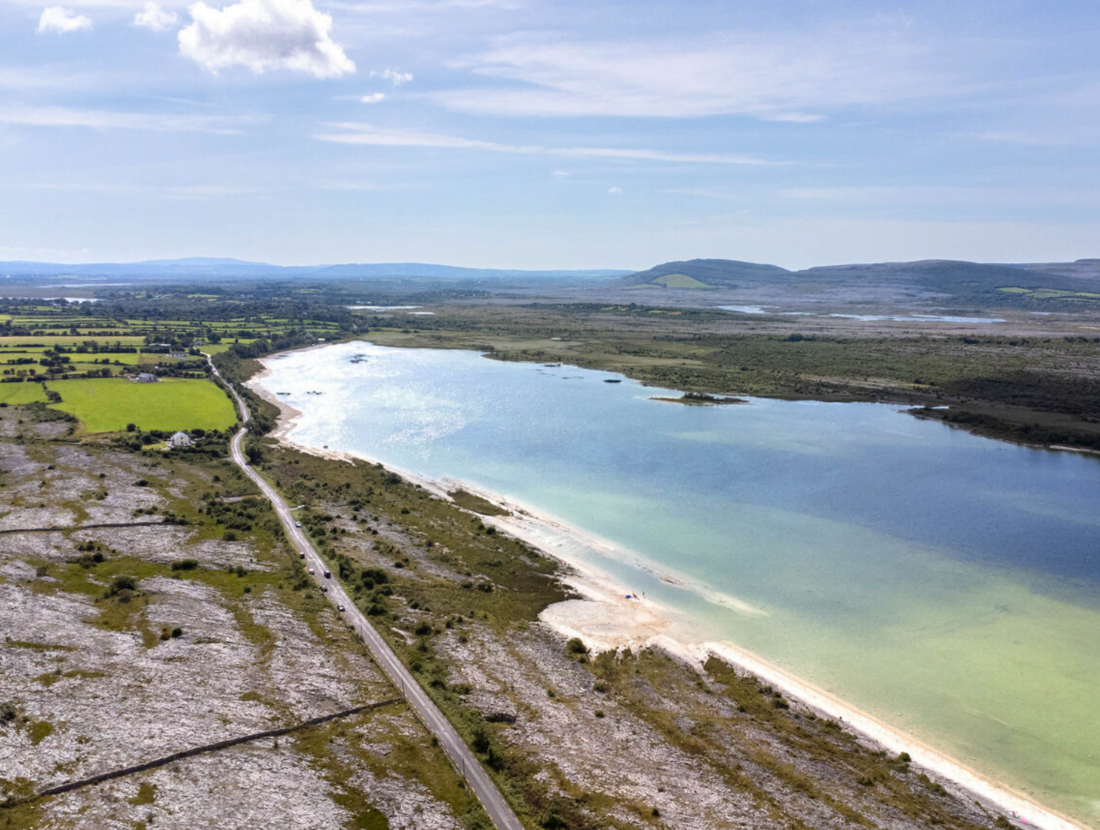 Located on the eastern edge of the Burren National Park and the Burren and Cliffs of Moher UNESCO Global Geopark, the small North Clare village of Tubber is renowned for its castles. Tubber's name is taken from the local Tobereendoney Holy Well, translated as the Well of Sunday's King (Tobar Rí an Domhnaigh).
Once the largest castle in Ireland when it was constructed in 1574, Fiddaun Castle is a hidden gem tucked into the Burren countryside roughly 2.5 km northeast of Tubber along Clare's county boundary with Galway. Though the castle has lied empty for hundreds of years, it remains very much intact thanks to ongoing maintenance by the Office of Public Works (OPW).
Other castles in the area include Skaghard and Cluain Dubháin about which the Annals of the Four Masters for 1586 stated there, 'was not an inland castle in Ireland better fortified and more impregnable than Cluain Dubhain'. Today, the ruins of the castles are a reminder of the past sieges endured by their previous occupants.
Tubber is a trailhead on the iconic 123km Burren Way which links the village with Corofin, Carron, Ballyvaughan, Lisdoonvarna, Doolin and Lahinch through the Geopark. Bespoke guided tours of the fifth-generation O'Rourke family farm in nearby Boston offer spectacular scenery and insight into the archaeology and geology of the Burren and Lough Bunny lake, which contains a wide variety of wildfowl and plants. Lough Bunny also is a popular coarse fishing lake.
Tubber is home to the Burren Art Gallery, a unique art, craft, design and performance venue. The former church has been transformed into a flexible creative space, hosting exhibitions, performances, workshops and other creative events.
The small hurling club is an important part of the parish life in Tubber and its members always affords a warm welcome to visitors looking to enjoy the spectacle of Ireland's most ancient game being played.