County Clare's new visitor website is now live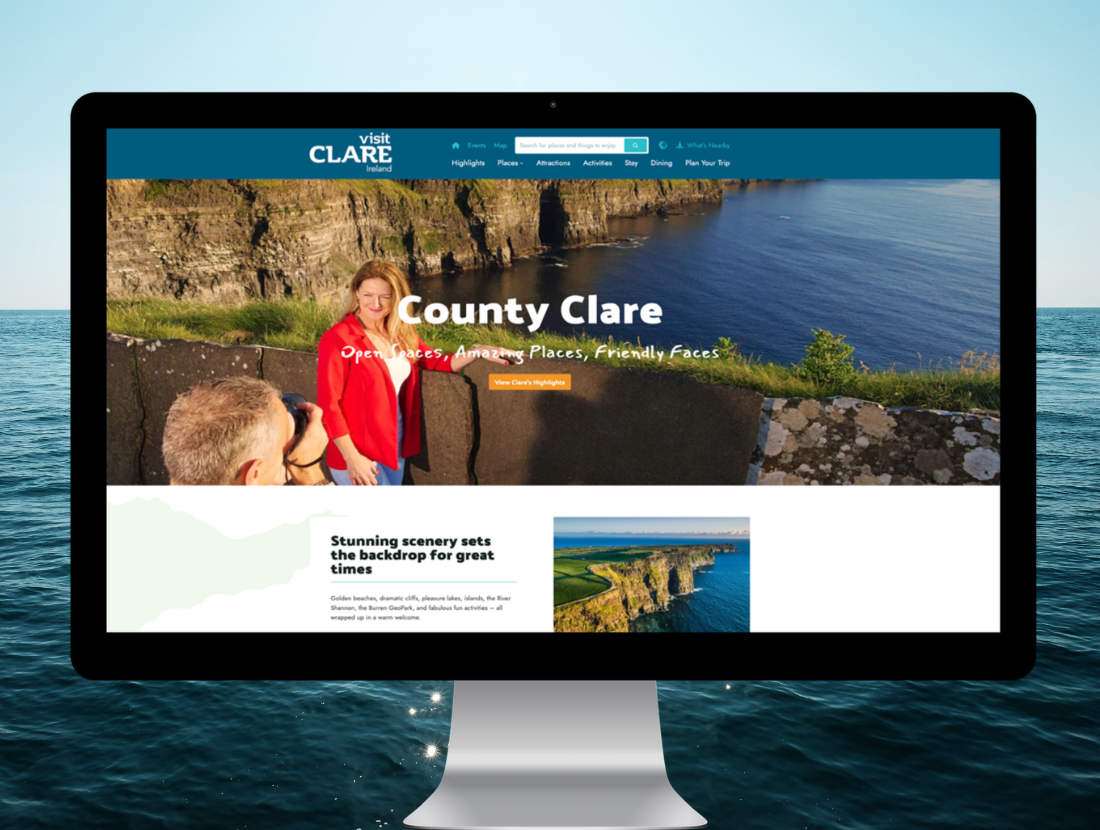 Clare County Council's new website, www.VisitClare.ie, is now live. The website aims to promote holiday and trip experiences to overseas visitors, domestic visitors, and Clare residents.
Being featured on VisitClare.ie can help you win business by connecting you with people who are considering a visit to Clare. The website's key role is to direct traffic to the websites of businesses that may interest potential visitors to the area.
Please note that VisitClare.ie is not a general business directory. Therefore, it does not display listings for businesses that are not deeply connected to tourism and do not provide a tourism experience. Visitors may connect with additional types of businesses not featured on the tourism website during their visit.
Businesses with a web listing on VisitClare.ie must have a physical presence in Clare and provide a tourism experience to benefit visitors to Clare when they arrive. "Online only" businesses with no physical presence do not qualify for a listing.
We welcome applications from all types of qualifying tourism businesses that cater to visitors and provide an experience. This includes, but is not limited to, approved tourist accommodations, visitor attractions, leisure activities, tours and experiences, dining establishments that specifically cater to visitors (restaurants, cafes, and dining pubs), entertainment (including pubs that regularly feature traditional Irish music sessions), county transport and tour providers, and event venues and festivals that aim to attract visitors from beyond Clare. Please note that the website is not a general "what's on guide" to local events.
If you would like to feature, you can find online application forms and tips at www.VisitClare.ie/web.
Website Highlights
Here is a two-minute video short that highlights some of its features