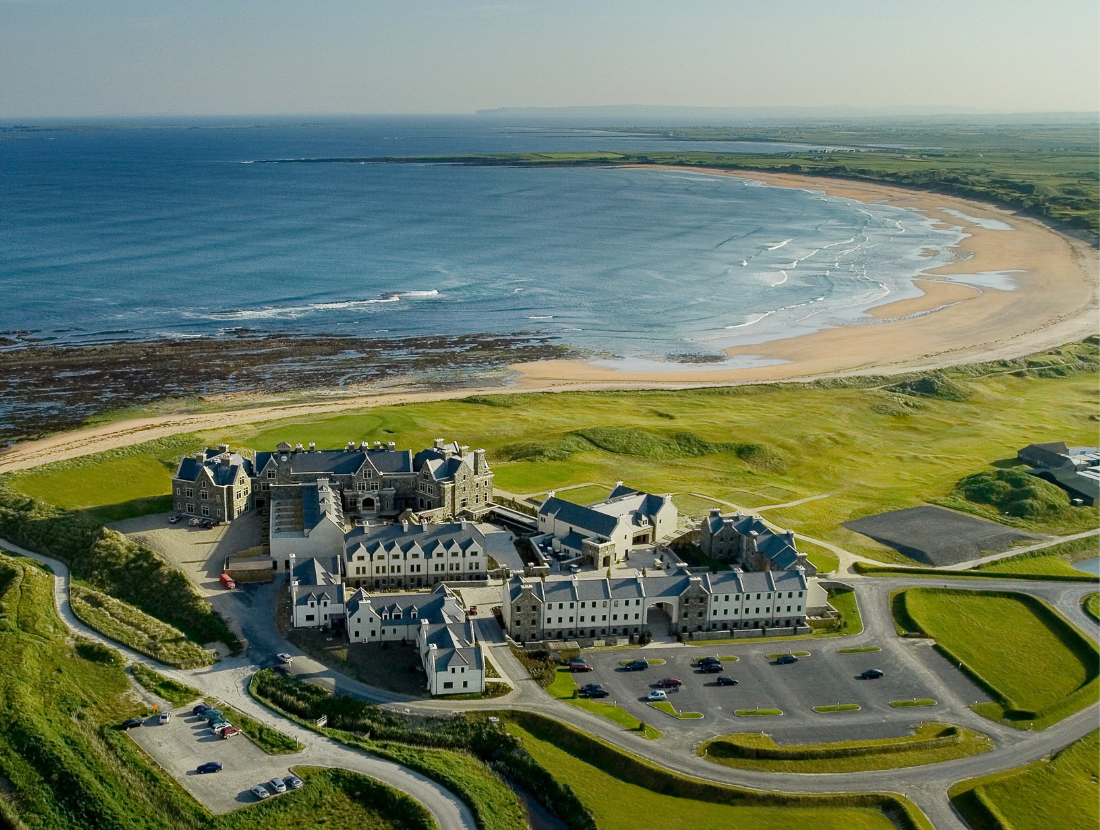 Trump International Doonbeg is where world-class golf meets an intimate spa, amazing food and access to activities, culture and heritage.
This coastal haven is hidden on a sheltered corner of the Wild Atlantic Way in West Clare. Each luxury cottage is fully customizable, making them ideal for families or couples travelling together.
Just a seven-minute walk from restaurants and bars, all of the Links Cottages offer fully functioning kitchens and comfortable beds.
The luxurious self-catering cottages have been constructed to the highest standards. They have French limestone flooring and marble lining the bathrooms, and all have epic views across the club's fairways or local farmland. The views reflect Trump Doonbeg's status as one of the most scenic five-star hotels in Ireland. The luxury cottages vary in size from 1,100 sq. ft. to 2,800 sq. ft and sleep from two to eight people.
At the heart of the resort is The Lodge, which is the location of the premium Ocean View Suites and Ireland's best Hotel Seafood Restaurant 2019, the Ocean View restaurant. The ocean is a recurring theme, as the power of the Atlantic is ever present, with stunning views of the rolling waves and rugged landscape stretching as far as the eye can see to the not-too-distant Cliffs of Moher.
Looking out onto the Atlantic and across the 18th green with the majestic Cliffs of Moher in the distance, Trump's Bar and Restaurant rests at the heart of Trump International Doonbeg. This unique bar and restaurant boast an atmospheric warm Irish ambience. It is a place that welcomes locals, guests, and golfers alike, indulging in hearty meals and the finest whiskeys, wines, and beers.
Food and drink: Trump's Bar and Restaurant is open to the public.
Good to Know
There is free on-site parking and free WiFi throughout the accommodation and restaurants.