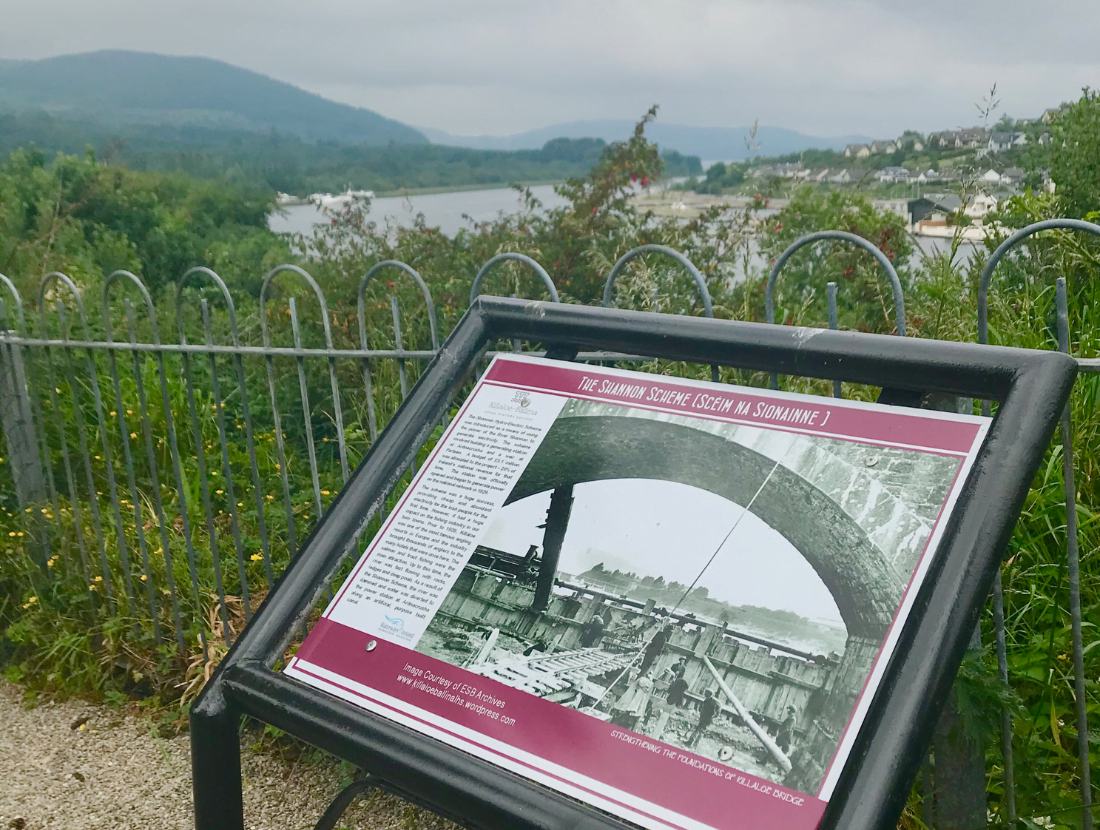 Discover the beautiful and historic twin towns of Killaloe and Ballina.
This self-guided walk follows the canal and the River Shannon, taking you past nine information panels, each with an old image and description of the place in its time.
You will also find out about the trades associated with the local waterways and how they shaped the twin towns.
Starting with an introduction to the twin towns, you will also learn about:
Killaloe Railway, which brought goods and passengers to this bustling town in the 19th and early 20th centurie;
Killaloe Canal, constructed for the transportation of passengers and goods – including world famous Guinness
The various locks on the Canal; some of the old industries, such as the Marble and Woollen Mills, and the Shannon Hydro-Electric Scheme introduced in 1929 which greatly changed the twin towns.
This walking tour is available through the PocketSights app, which is free to download, and guides you along the route using GPS.
There is also a detailed brochure available on the website and an audio guide for each stop of the tour is available on SoundCloud.
Created by the Killaloe-Ballina Local History Society, with support from Waterways Ireland, they really hope you enjoy your experience!
Starting point in Ballina: 52.806238, -8.435366
Highlights
The self-guided walk allows you to experience and enjoy our local history at your own pace and whenever you are visiting Killaloe.
Nine beautifully designed information panels provide old images of the era being described, allowing you to imagine what life was like at the time.
You can also stop and start this tour at any time if you fancy taking some time out to enjoy the local dining/refreshment options.
Good to Know
Participation: Free and self-guided
Open months: Enjoy year-round.
Distance and duration: 4 kilometres (2.5 miles) taking circa 80 minutes.
Suitability for younger children: Moderately suited.
Rainy days: All outdoor.
Dining/refreshments: A wide range of options throughout the town.
Picnic Facilities: Available on, or near, parts of the walking route.
Accessibility: Partially accessible.
Assistance/guide dogs: Permitted.
Car Parking: Free car parking is available in the town.
Coach Parking: Free coach parking is available near the town.