Indoor Rock Climbing and Bouldering with Suas Climbing Centre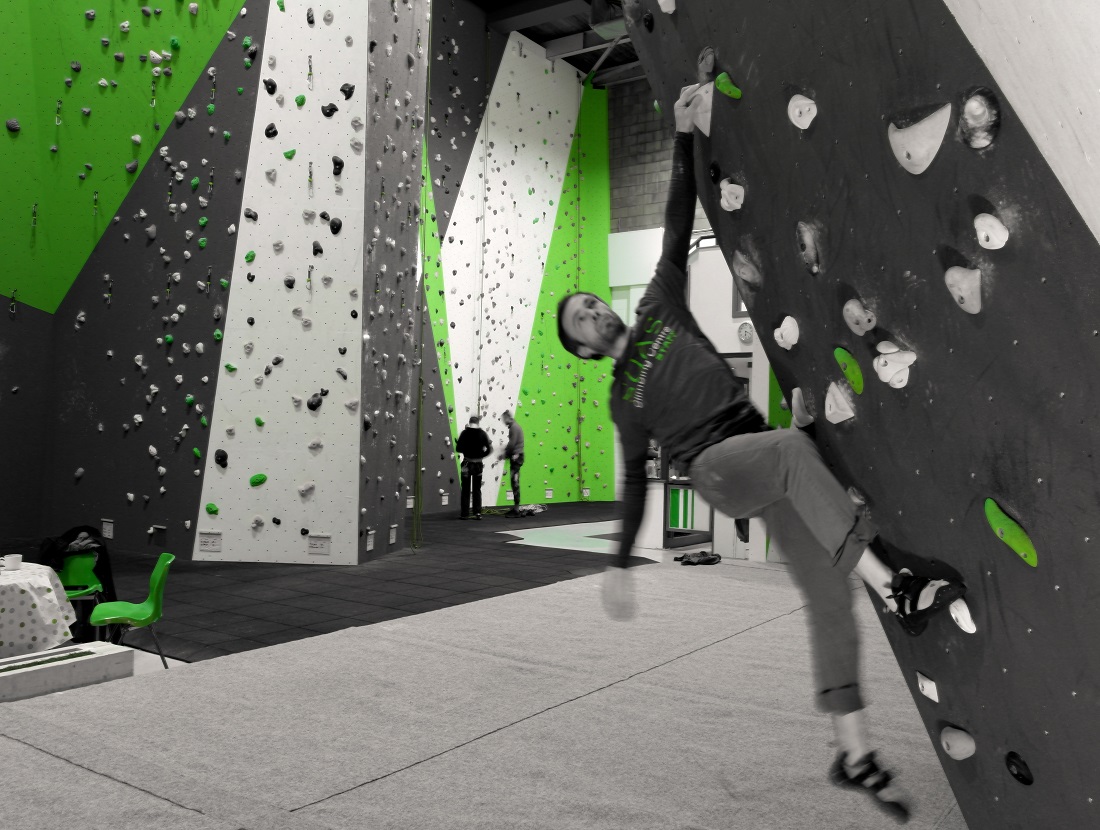 Suas Climbing Centre is a premium indoor climbing venue serving the midwest.
Rock climbing and bouldering for all levels, from complete beginners to advanced and everyone in between.
The roped climbing walls feature a variety of surfaces reaching up to 10 meters high with climbs for beginners to advanced. In addition, 15 institute top ropes, 35 lead and top-rope lines, and climbs from 4a to 8a to keep everyone entertained and challenged.
The 4.5m high bouldering walls have easy and dramatically overhanging angles, with regular route setting to keep the challenge fresh.
The Suas Café serves delicious barista coffee, oat milk lattes and cappuccinos, mochas, hot chocolates, brownies, and snacks. There is plenty of space to enjoy them, overlooking the climbing on the Mezz.
If you need any of the essential equipment, look no further. Harnesses, carabiners, belay devices, chalk, quickdraws, slings, hand salve, and everything a climber needs are for sale in the centre.
Introductory, fully instructed climbing sessions can be booked via email, phone or through their social channels, Facebook and Instagram. These sessions are for those looking to try climbing for the first time or those who like the convenience of having an excellent instructor look after you for an hour.
Take the next step and learn to belay to become a self-sufficient climber. Once you have learned to belay, there is no requirement for an instructor, and you have the freedom to climb at your own pace and on your own time.
They cater to all groups, from schools and birthday parties to corporate team building and scout groups.
All instructed sessions need to be booked in advance, let them know a date and time, and they will do their best to get you in then.
Good to Know
Participation fees: Fees apply.
Operates: Year-round.
Suitable for younger children: Ideally suited.
Cool for kids: Aged 6 and up. However, families who climb regularly bring their kids climbing as young as 4 years. They have youth clubs from age 8 to 13 and a teen club from 13 to 18.
Rainy days: All indoor.
Toilet facilities: On-site.
Other amenities: Café, equipment shop, equipment rental, training facilities, and seating areas.
Parking: Free car parking and coach parking on-site.
Details are subject to change. It is always advisable to check the opening dates, times, prices, and other information on their website or directly with the activity before visiting or booking.