Enjoy Lahinch Blue Flag Beach with its golden sands
Beaches
Cool For Kids
Free To Visit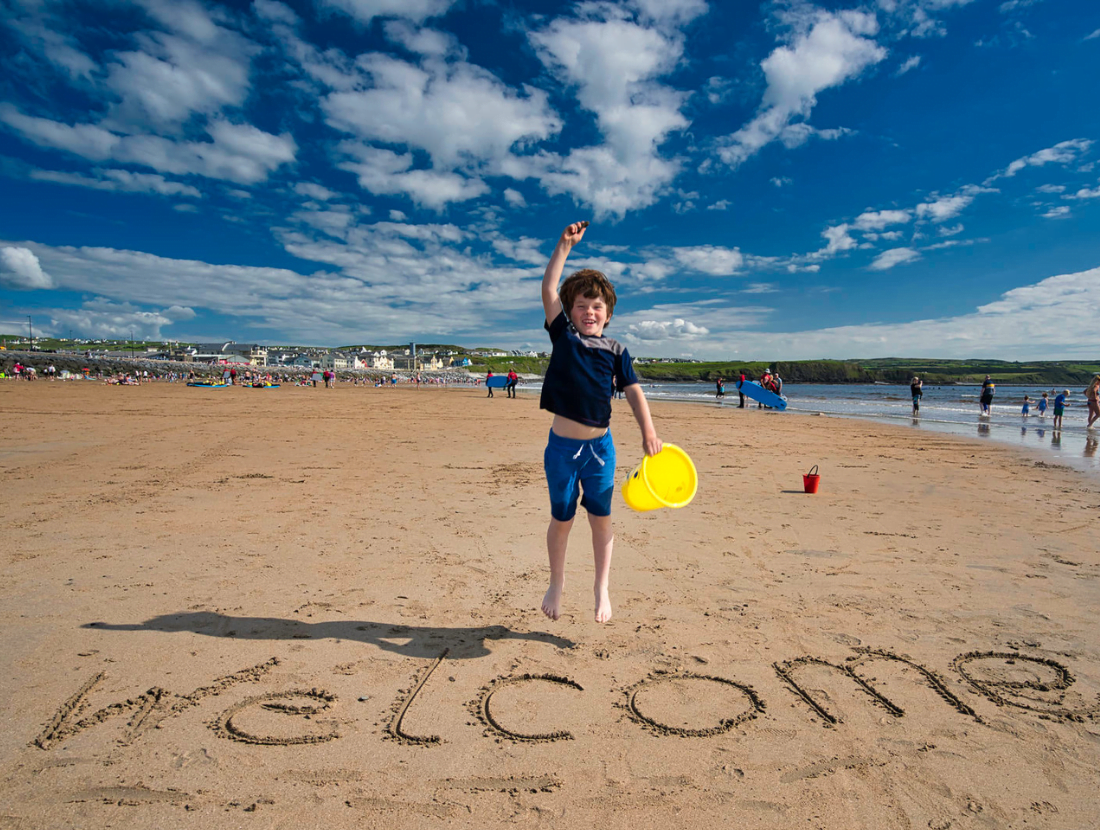 Lahinch is home to one of the best-known and most-loved beaches in Ireland, with its golden sands stretching almost two kilometres around Liscannor Bay.
The International Blue Flag beach, which is a Discovery Point on the Wild Atlantic Way, offers expansive views of the Atlantic Ocean and is a popular bathing and surfing area throughout the year.
With ample public parking alongside the promenade, visitors can take in the same amazing scenery and beautiful walks that generations of people have enjoyed down through the years.
Lahinch is synonymous with surfing courtesy of the resort's shape, which creates Atlantic breakers. As one of Europe's leading 'surf centres', Lahinch attracts people from around the world to its many surf schools every year. The beach also is a popular destination for lovers of other water sports, including swimming, kite surfing, and sea kayaking.
Lahinch is lifeguarded during the bathing season, and more information can be found on the noticeboard located at the beach.
No matter the weather, Lahinch Leisure Centre, located on the Promenade, offers an ideal day out for all the family with its 25m pool, learner pool, heated baby pool, jacuzzi, gym facilities, and steam room and sauna.