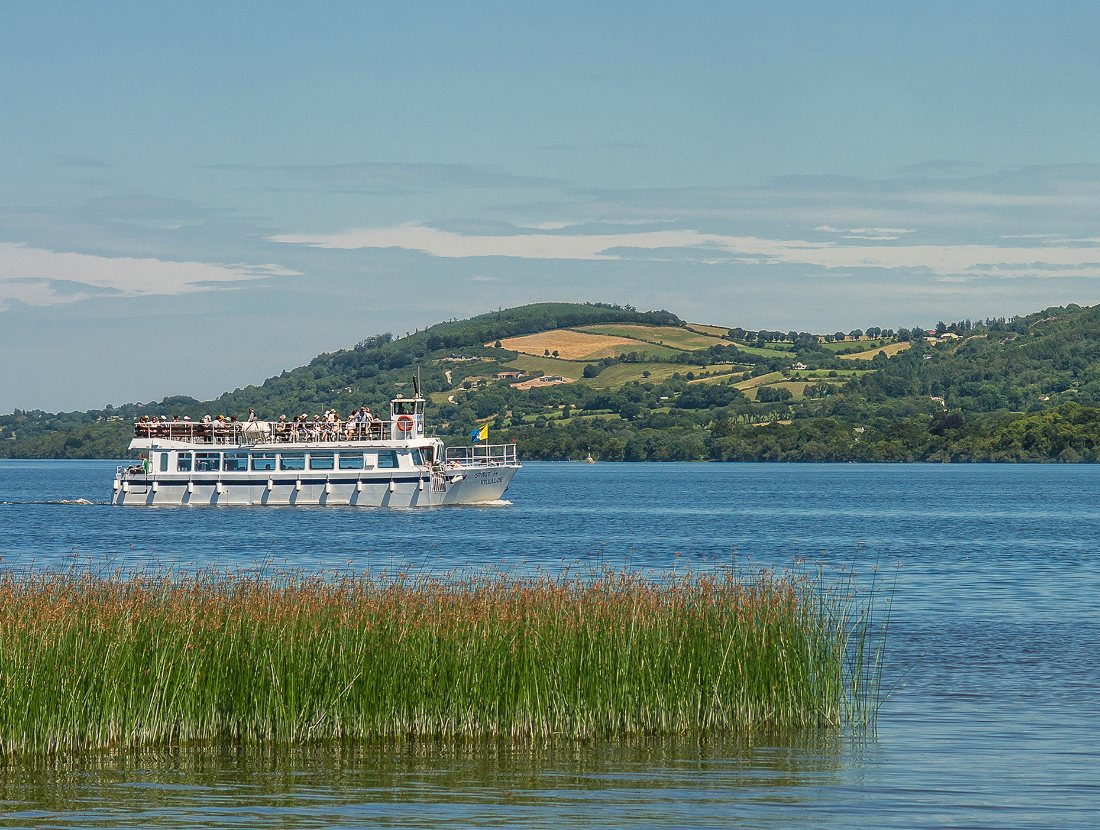 Killaloe River Cruises offer daily one-hour tranquil boat tours of the River Shannon and Lough Derg. The cruise provides stunning views and a journey through heritage and history. A commentary is provided on all interesting sites as you cruise by. Relax and unwind on one of their modern boats taking in the magnificent scenery, wildlife, heritage, legend and folklore. Don't leave the beauty of Lough Derg and the River Shannon to the imagination; cruise with Killaloe River Cruises and capture memories to treasure forever.
Join Killaloe River Cruises for the best opportunity to explore the River Shannon and Lough Derg. From the history of the Killaloe Canal and the Shannon Scheme of 1929, we cruise towards where Brian Boru, High King of Ireland, kept watch over the river crossing at Beal Boru. Cruising into the calm waters of Lough Derg, sheltered by the Slieve Bernagh and Arra Mountains, the panoramic view is spectacular.
Their boat is suitable for passengers of all ages and is purpose-built to maximise your view to make your cruise on Ireland's greatest river more memorable and enjoyable. Cruising down the Shannon is a wonderful and calming experience.
Good to Know
Participation fees: Participation fees apply. Online booking is required.
Operating months: Operates daily from March to November. See the website for dates and times.
Visit duration: Cruises are one-hour.
Suitability for younger children: Ideally suited.
Cool for kids: Yes.
Rainy days: Mostly outdoors. However, there are two decks, and the lower deck is fully enclosed with spacious seating for all passengers. They always dry the seats upstairs if there is a brief shower of rain.
Dining/refreshments: There is a bar on board.
Toilet facilities: Toilet facilities on-board
Assistance Dogs: allowed onboard
Car Parking: Free car parking in both Ballina and Killaloe
Coach Parking: Free on-street coach parking.