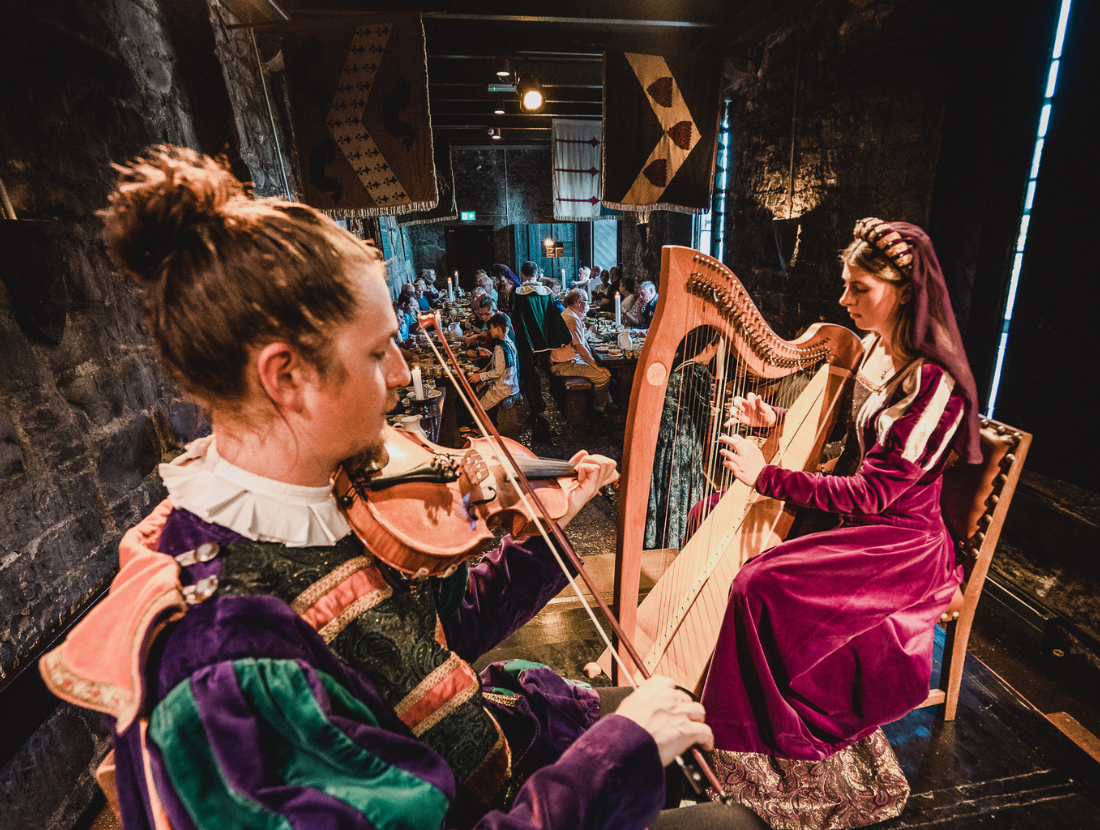 Enjoy a night of medieval enchantment at the Knappogue Castle, including a feast fit for a king; Sean Lord of Clancullen's reputation for lavish parties and royal entertainment surpassed that of his father.
You are welcomed to the castle by the Earl's butler and the ladies of the castle, where you can savour a goblet of mead (honey wine). Enjoy the music of the harp and fiddle, followed by Medieval choral singing. The Earl's butler wittily recounts the castle's history finishing by explaining the 'Rules of Chivalry' practised at Knappogue Castle and the dire consequences of breaching them!
Make your way to the banquet room with long oak tables, bench seating, and candlelight, where a 4-course medieval feast awaits you. Listen to wonderful harp and fiddle music while you eat, and end the night with more medieval-themed surprises and music.
Dietary requirements are catered for upon request at the time of booking.
Good to Know
They are open from April to October.
There is free car parking available on-site.