Pet farm animals at Moher Hill Open Farm
Visitor Farms / Wildlife
Cool For Kids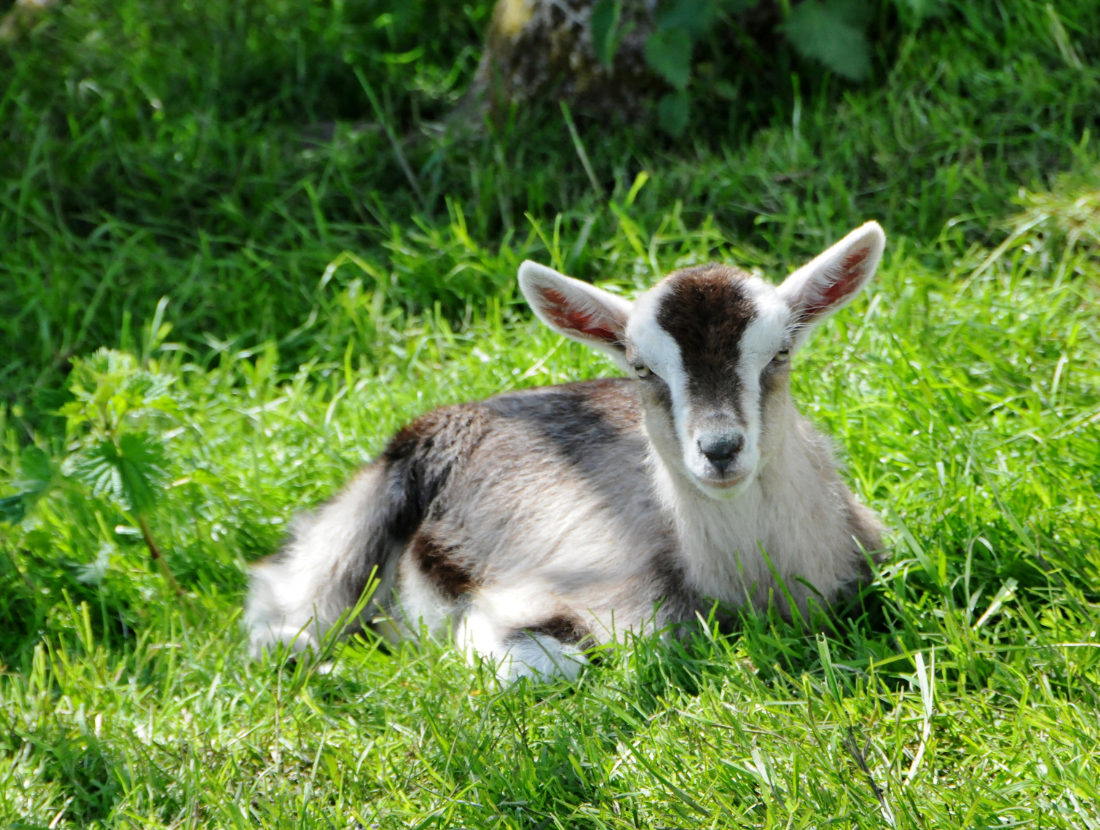 Moher Hill Open Farm and Leisure Park is situated overlooking Liscannor Bay and is much more than a fun, family-filled day out. This 14-acre open farm, which has been featured on RTE programmes, ensures that children and adults alike have an opportunity to learn about and interact with their favourite animals in breathtaking surroundings.
The farm has a wide range of activities to ensure that all ages are kept entertained regardless of the weather. There is a bouncy castle, indoor and outdoor go-karts, a ball pool, an all-weather outdoor play area, and a miniature golf course.
The farm's mini-golf course has proven to be a challenge for many experienced golfers and is fun for both children and adults alike. The 9-hole course is intertwined with natural bumps, hills, twists and the popular Liscannor Stone to create a fun and challenging course.
The entire farm is buggy and wheelchair accessible. There are many natural elements along this walk to be explored by all visitors, such as the fairy trail. Legend has it that this trail is one of the most important points on the West Coast for fairies from Munster and Connacht to meet.
On the natural grass pathway, there are many trees and bushes housing wild animals, where rabbits, hare, butterflies and even foxes have been spotted. The fairy trail is a haven for bees and pollination. It is also a great spot to rest the legs and listen to the wildlife.
A stroll around the farm will allow you to interact with and feed sociable animals in pleasant surroundings. These animals include llamas, deer, emu, ponies, miniature donkeys, pygmy goats, rabbits, highland cows and much more.
Moher Hill Open Farm is an unforgettable day out – not to be missed.
Attraction Highlights
Feed and pet the animals.
Enjoy walks overlooking Liscannor Bay.
Indoor facilities include a bouncy castle, ball pool and go-karts.
Find fairies in the fairy trail.
Outdoor facilities include a play area, a mini-golf course, and outdoor trails.
Good to Know
Admission: Admission fees apply.
Open months: Open March to October, and in December for Santa visits.
Visit duration: 60 to 90 minutes.
Suitability for younger children: Ideally suited.
Cool for kids Aged 1 to 12.
Rainy days: Mostly outdoor.
Picnic facilities: There are both indoor and outdoor picnic facilities on the farm.
Dining/refreshments: There is a coffee shop on the farm serving cakes, coffee and light bites.
Toilet facilities: On-site with baby changing facilities.
Accessibility: Fully wheelchair accessible with accessible toilets.
Assistance/guide dogs: Permitted.
Parking: Free car parking on-site.
Details are subject to change. It is always advisable to check the opening dates, times, prices, and other information on their website or directly with the attraction before visiting or booking.