Experience culture at The Courthouse Gallery & Studios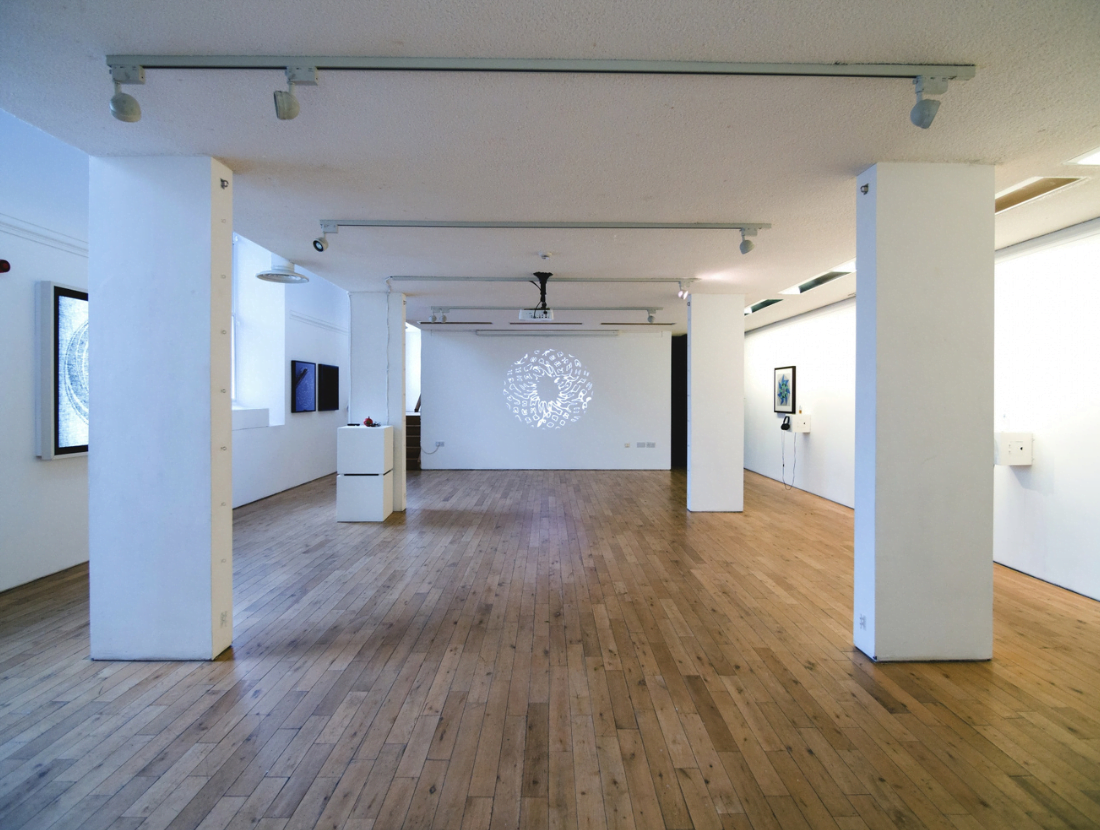 A not-for-profit, charitable organisation dedicated to providing high-quality cultural experiences for audiences and supporting artists.
The Courthouse Gallery & Studios is a not-for-profit, charitable organisation dedicated to providing high-quality professional cultural experiences for audiences and supporting artists at all stages of their careers. They play a vital and integral role in the area's cultural life as the only dedicated gallery and studio space which is free and open year-round with a full cultural programme. They host four artist studios and offer short rental of their workshop space to the local community and artists. They act as a gallery, studio, community, and social space.
It is an integral part of the area's cultural life and housed in an old Georgian courthouse dating from 1790. The Courthouse Gallery & Studios contains two exhibition spaces, the Main Gallery on the ground floor and the Red Couch Gallery on the first floor. Both galleries exhibit work by local, national, and international artists. The Red Couch also acts as a project space for the studio members and emerging artists and as a experimental space.
The gallery was saved from demolition by a local history group, The Old Ennistymon Society, and was first developed as artist studios in 1997, with support from the Arts Council. In 2007, it was redeveloped into the now Courthouse Gallery & Studios, and it now has four artist studios, a workshop/meeting space, and two gallery spaces.
The building has been sympathetically converted by architect John O'Reilly and retains much of its original fabric, as well as its original scale and form, with interesting architectural features such as the original Georgian windows and fanlight. It is regarded as an example of a successful conversion and reuse of a Georgian municipal building into a 21st-century arts space. The organisation's board and curator aim to run the gallery to the highest standards while maintaining its ethos of offering a space that is open to all and inclusive in its aims, programming, practice, and audience.
In addition to a year-round programme of exhibitions, the courthouse holds workshops, talks, seminars and classes. It also regularly hosts events including music, performance, poetry readings, and dance. Lectures on history, archaeology, and folklore are held during the winter months in conjunction with The North Clare Heritage Society. In this way, the gallery attracts a truly varied audience.
Exhibitions are selected by the curator and through an open call process, and are programmed up to 2 years in advance, with additional workshops and programming to support the exhibitions programme. The exhibitions programme includes a range of annual recurring exhibitions co-organised with local interest groups, such as the Annual QQI (May), The North Clare Historical Society Exhibition (Summer), and the Trasna Winter market exhibition. This supports The Courthouse Gallery's aim to provide a platform for heritage and community organisations to engage with a visual arts gallery.
Attraction Highlights
Year-round exhibitions.
Upskilling, workshops and social opportunities.
Room rental and intimate wedding venue.
Year-round programme of events, music, poetry and talks.
Good to Know
Admission: Admission fees apply.
Open months: Open year-round.
Visit duration: 45 minutes.
Suitability for younger children: Ideally suited.
Cool for kids: Yes.
Rainy days: All indoor.
Gift shop: Postcards of local historic images from The Old Ennistymon, Merchandise including t-shirts, tote bags and artist postcards, and fine art print editions.
WiFi: Free on-site.
Toilet facilities: On-site.
Accessibility: Partially wheelchair accessible with accessible toilets.
Assistance/guide dogs: Permitted.
Groups: Groups of 10+ qualify for a group discount.
Parking: Free on-street car and coach parking.
Details are subject to change. It is always advisable to check the opening dates, times, and other information on their website or directly with the attraction before visiting or booking.