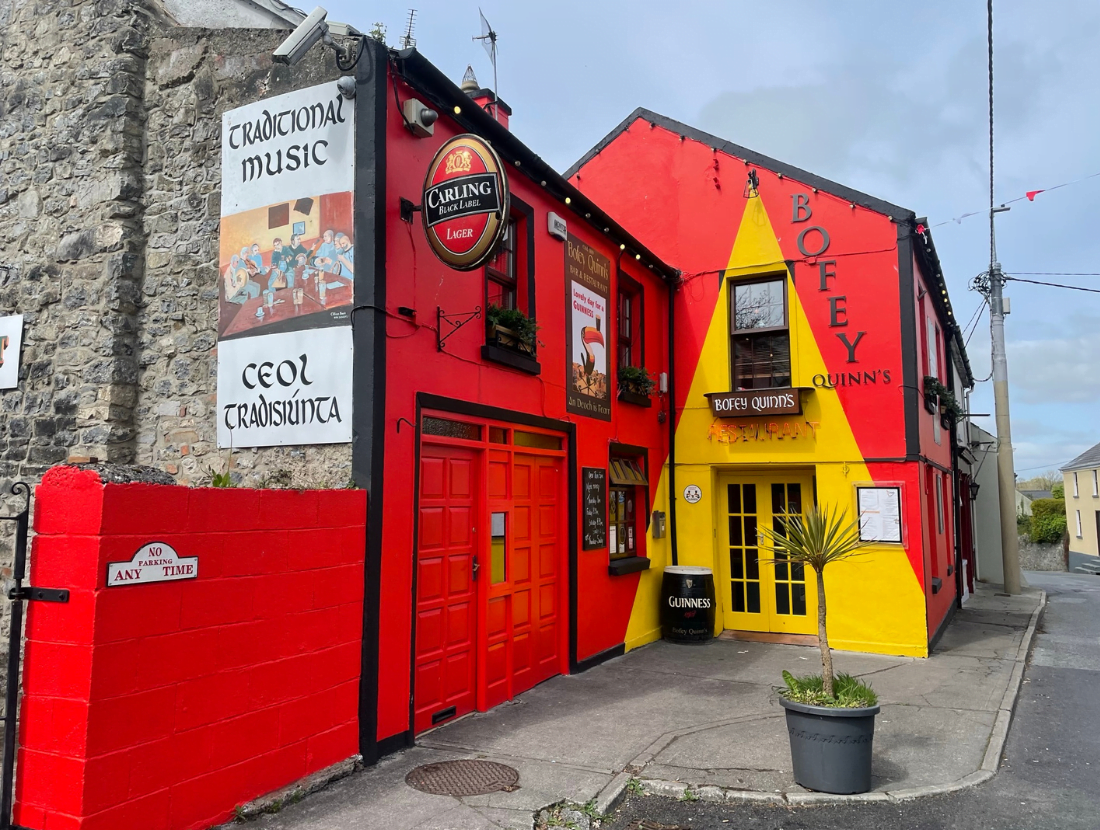 Bofey Quinn's Bar and Restaurant is located in the heart of Corofin. They offer great homemade food and traditional Irish music.
This family-run restaurant caters for families, with traditional music every Thursday to Saturday night. There is also a large outdoor beer garden.
Enjoy delicious food, including locally sourced sirloin steak, fresh fish from Doolin, burgers, pizza, and lamb stew. They also offer vegan, vegetarian, and gluten-free options, and special lunch offers.
Gluten-free options include Irish stew, Thai green curry, seafood chowder, and seafood pie. Vegetarians can enjoy the Indian dahl, pizza, pasta, wraps, soup or curry.
The children's menu includes lamb stew, chicken goujons, fish fingers and more!
The pub is wheelchair accessible and suitable for coach stops, cycle tours, and groups. Pre-booking for groups is essential.
Awards:
It was named in the Sunday Times, 2019 as one of the Top Five Pubs for Food and Music in Ireland.
Good To Know
They are open March to October, Thursday to Sunday.
There is a free public car park nearby and WiFi available.
Important Note: Details are subject to change. It is always advisable to check the opening dates, times and prices on their website or directly with them before visiting or booking.