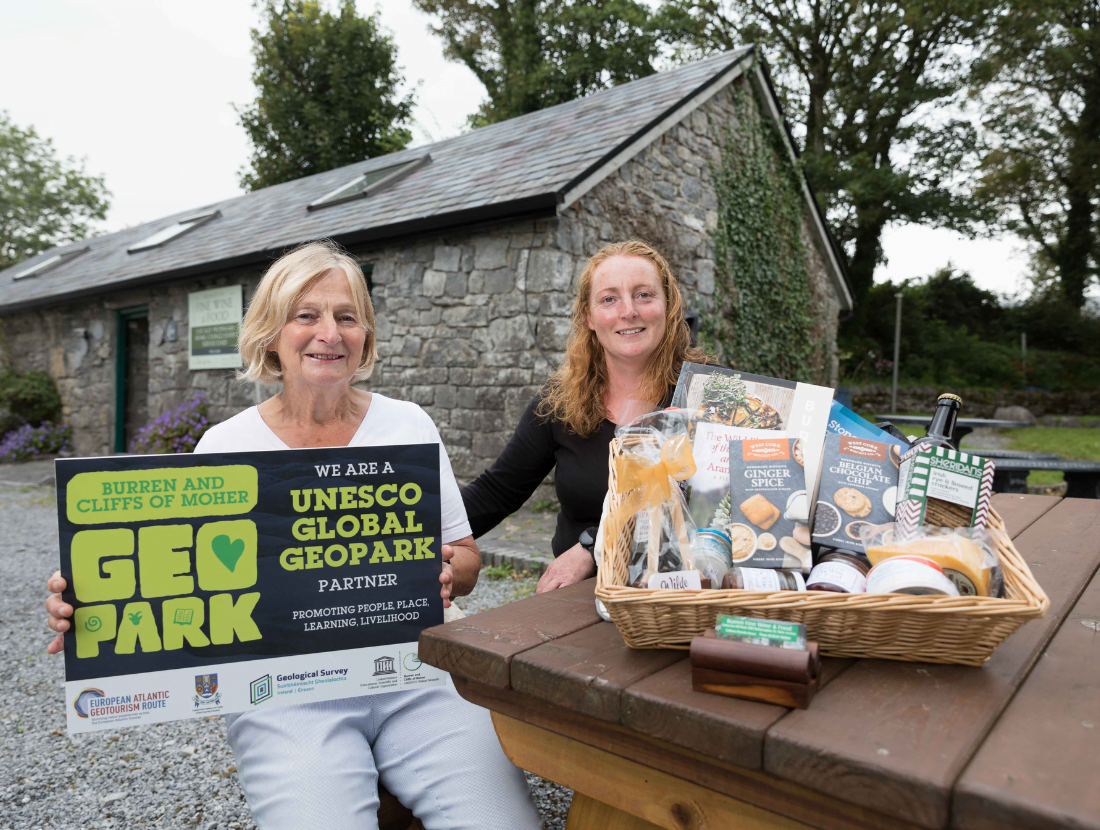 Burren Fine Wine and Food serve locally produced home-cooked, specialised treats and a wide selection of wine and gin. Wine tastings and cocktail-making classes are also available.
Burren Fine Wine and Food are in a century-old stone coach house nestled between the enchanted hills of the Burren. They offer a selection of tasty lunches, including healthy salads, local cheeses, homemade bread, scones, and a range of mouth-watering desserts. You can also soak up the tranquil atmosphere with a glass of wine or a refreshment.
They cater for picnics, dinner, pre-booked small private parties for lunch, and also offer wine tastings and cocktail-making classes.
The family-run business grows or sources much of the food they serve from local farmers and traders.
Cathleen is one of the founder members of Burren Ecotourism network, a group of tourism enterprises aiming to establish The Burren as a premier internationally recognised sustainable tourism region.
Operating on the edge of the family farm, this is the ideal stop to combine food and exercise. One of the family will be happy to offer a pre-booked guided walking tour in the beautiful secluded valley of Rathbourney, a valley rich in antiquities, including a large ring fort, an 18th-century church, stunning examples of the region's limestone pavement and world famous Artic/Alpine Mediterranean mix of wildflowers. This walk starts and finishes at Burren Fine Wine and Food, and you can walk it at any pace you wish. It lasts from one hour to two and a half hours, depending on the route chosen.
Awards:
Burren and Cliffs of Moher Geopark Code of Practice Certification
Good to Know
They are open for food from May to September, Sunday to Wednesday. Wine sales and tastings are available year-round.
Free on-site parking and WiFi are available.
Important Note: Details are subject to change. It is always advisable to check the opening dates, times and prices on their website or directly with them before visiting or booking.