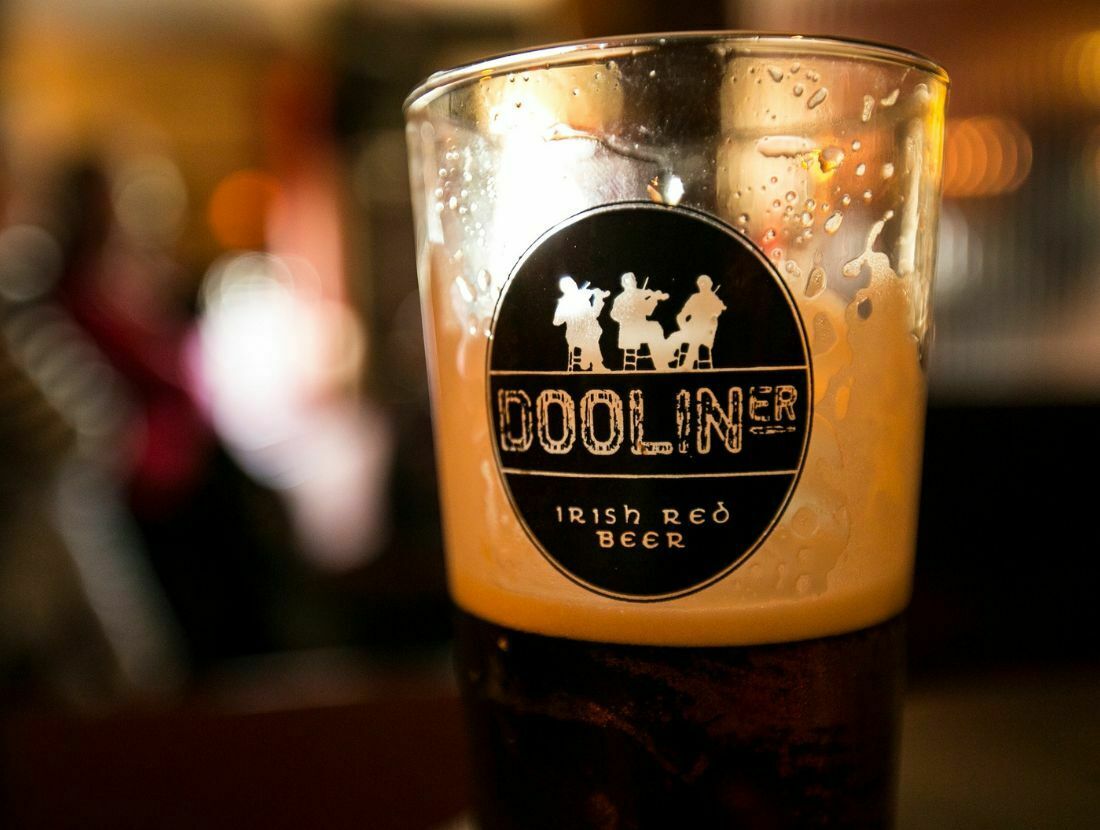 Famous for its live music sessions and home of the Wild Atlantic Session, Fitz's Bar hosts live music every night of the year #trad365. Fitz's is the pulse of Doolin with a cosy front bar and open fire. It's ideal for chilling with a cool pint while listening to the best of local musicians. The relaxed eatery serves the best of restaurant-quality local seafood, meats and vegetarian and vegan fayre in a friendly, informal setting.
Fitz's Pub is famous for its traditional Irish music, lively sessions, thirst-quenching pints and selection of Irish Craft beers. With over 100 whiskeys in stock, ask your bartender for the Whiskey bible or try one of their unique cocktails or specially selected organic wines.
Fitz's Bar is delighted to be near quality suppliers in North Clare, a haven for foodies with a raft of independent, artisan producers. They are passionate about delivering authentic, wholesome, and inventive food, using local produce such as Michael Connell's Lobster, Flaggy Shore Oysters, St. Tola's Goat's Cheese, and Burren Smoked Salmon. They also offer organic salads and herbs from their garden, polytunnel, and Moyhill Community Garden. They have committed to sourcing 90% of their ingredients from a 90-mile radius. They bake all their bread, and all desserts are made in-house by their pastry team.
Food options are served all day long at Hotel Doolin from Fitz's Pub, open for lunch and dinner.
· Hotel Doolin is Ireland's first certified carbon-neutral hotel.
Awards:
· Hotel Doolin won Ireland's Greenest Hotel at the Gold Medal Awards, Ireland's Green Business of the Year 2022, Best Medium Sized Organisation in 2018, 2019, 2021 and 2022, as well as the Tourism and Entertainment Award in 2015, 2016, 2017 and 2022 and the Sustainability Team of the Year 2021 at the Green Awards. Their Green Manager won IHI Environmental Manager of the Year 2019.
· They won the Pakman Waste Reduction Award 2019 and Chambers Ireland CSR Award 2019 for Green Team Work. The team also won the Irish Red Cross Corporate Impact Award 2021.
Good to Know
They are open year-round. There is free parking on-site and WiFi available.
Important Note: Details are subject to change. It is always advisable to check the opening dates, times and prices on their website or directly with them before visiting or booking.