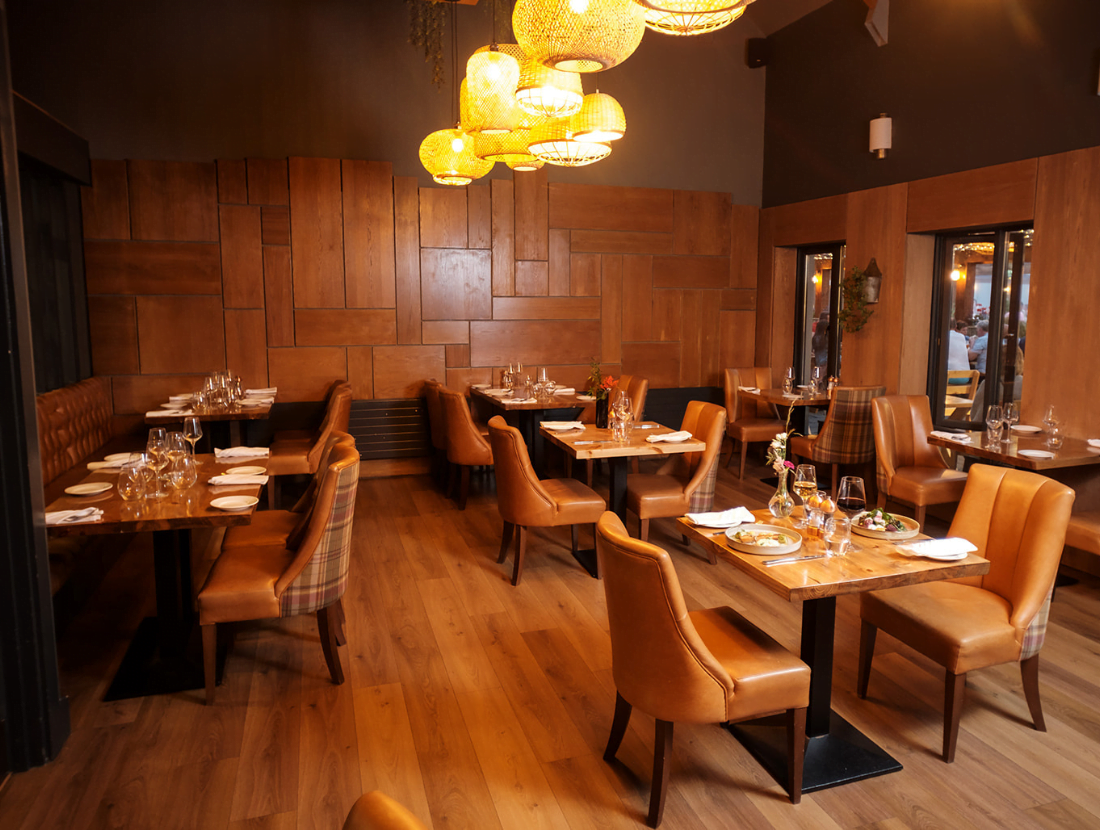 Glas is a friendly, welcoming and informal dining experience that they like to call Doolin on a Plate. They serve beautifully presented modern cuisine, prepared with love and care. Glas only uses sustainable, locally produced meats, fish and vegetables in line with Hotel Doolin's multi-award-winning green ethos. Glas is fine-dining without the fuss.
At Hotel Doolin, they have a passion for delivering authentic, wholesome and inventive food. They use local produce such as Michael Connell's Lobster, Flaggy Shore Oysters, St. Tola's Goat's Cheese, Burren Smoked Salmon, and organic salads from their garden, polytunnel and Moyhill Community Garden.
They have committed to sourcing 90% of their ingredients from a 90-mile radius. In addition, the pastry team bakes all their bread and makes their desserts in-house.
Glas restaurant must be booked in advance for groups for private dining. Please email them for more information.
Awards:
Hotel Doolin is Ireland's first certified carbon-neutral hotel.
The hotel has won Ireland's Greenest Hotel at the Gold Medal Awards, Ireland's Green Business of the Year 2022, Best Medium Sized Organisation in 2018, 2019, 2021 and 2022, as well as the Tourism and Entertainment Award in 2015, 2016, 2017 and 2022, and the Sustainability Team of the Year 2021 at the Green Awards. Their Green Manager won IHI Environmental Manager of the Year 2019. They also won the Pakman Waste Reduction Award 2019, Chambers Ireland CSR Award 2019 for Green Team Work, and the Irish Red Cross Corporate Impact Award 2021.
Good To Know
There is free parking on-site and WiFi available.
Important Note: Details are subject to change. It is always advisable to check the opening dates, times and prices on their website or directly with them before visiting or booking.